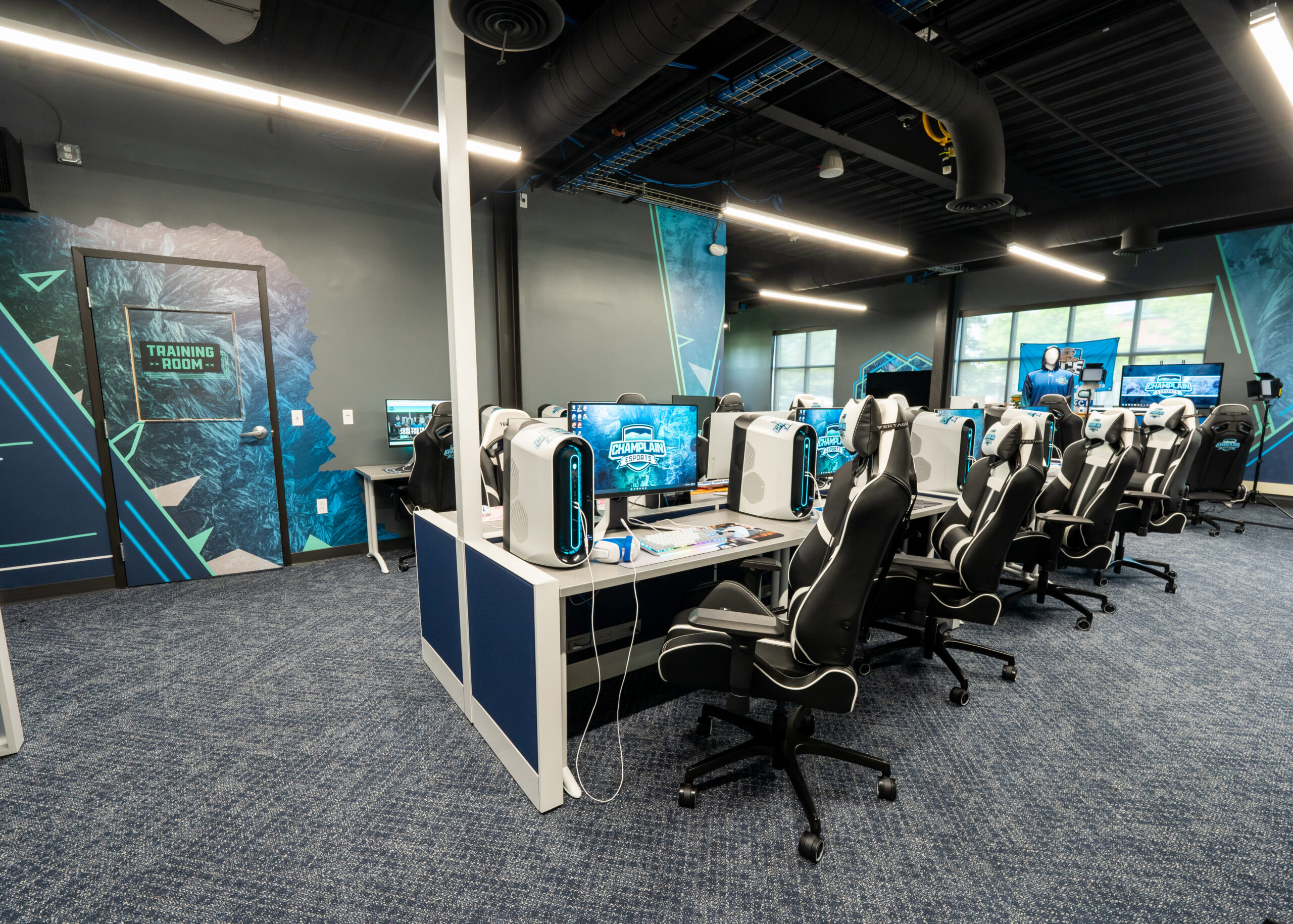 Champlain College hosted the grand opening of a state-of-the-art esports arena at its Miller Center Lakeside campus in Burlington, Vermont, on Thursday morning.
The facility is home to Champlain's varsity and club esports teams. In addition to supporting students in competitive play, the esports program paves the way for students to learn about and gain experience in the video game industry and cultivate skills in related fields such as marketing, graphic design, broadcast media production, communication and business management.
"Our new esports arena rounds out Champlain's incredible game offering and gives students the opportunity to explore the game industry at every level," said Christian Konczal, director of esports at Champlain College. "This is a space where our student community can come together to prepare for the highest levels of competitive play and a variety of game-related careers."
The esports arena offers game experience and career-focused game academic programs and a dedicated career advisor for game majors. The space is equipped with more than 24 PC stations, a training room, digital media stations and a broadcasting suite.
Varsity esports at Champlain launched in spring 2022 and has teams competing in Valorant and Rocket League. In its first NECC season, Champlain placed second in Valorant and third in Rocket League. Champlain College was the first college to offer a four-year academic program in video game development in 2004.