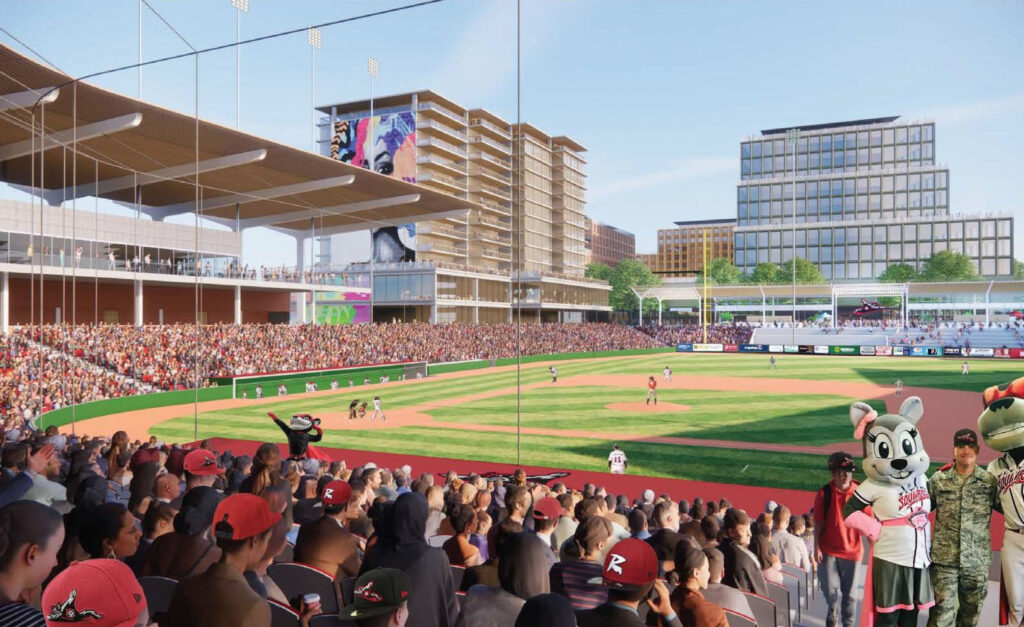 RVA Diamond Partners will be the development partner on the city of Richmond's project that will see the International League's Richmond Flying Squirrels have a new stadium by 2025 as part of a mixed-use entertainment project in Virginia.
The 8,000-seat venue for the Flying Squirrels, an affiliate of the San Francisco Giants, will replace The Diamond, which opened in 1985 and is out of compliance with standards for minor league stadiums set by Major League Baseball. Along with the stadium, the Diamond District would include homes, apartments, restaurants, retail stores, a hotel and park.
"There is nothing minor league about any of this," Richmond Mayor Levar Stoney said. "This is a major league investment for the people of Richmond. This proposal meets our goals to equitably revitalise an underdeveloped part of our city and maximise its potential to enhance the quality of life for all Richmonders."
The developers have agreed to pay $68 million over the next decade to buy 54 acres of city-owned land and will eventually invest $2.4 billion in the new neighborhood.
"The Richmond Flying Squirrels are proud to be an anchor tenant of this proposed revitalisation and development of the Diamond District, a natural extension of the growth of our beloved hometown," said Lou DiBella, president of the Richmond Flying Squirrels. "The Squirrels will be the most well-known neighbours in a new, diverse, and dynamic neighbourhood. We commit to being a great neighbour and to making memories together for decades to come."