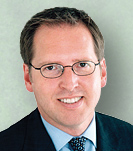 Changing the Event Experience
For sports-event organizers, the start of the year is a good time to review which aspects of your events are successful and which need improvement, and to develop a strategic plan for growing your events in the coming year. In doing this, sports-event organizers are well advised to also consider broader-scale trends in the meetings and events industry—particularly when it comes to improving the experience for fans and participants.
To read the rest of this article in the digital edition of SportsTravel, please click here.