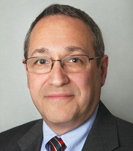 Dear Event Doctor: We hear a lot these days about the need for event organizers to have a transparent bid process. But how transparent, exactly, are we obligated to be? Do we have to reveal the finalists or all the destinations that have shown interest in our event? Are there any dangers in not releasing that information?  —Revealing Inquiry

Dear Revealing: If your question is about fairness, there's no question that a bid process should be authentic and objective. That is, if you are launching a bid process simply to leverage a better deal with your incumbent host city and with no real intention of moving, recognize that hopeful competitor communities will spend needless time and resources to save you a few bucks. When it does come time to move to a new city, you may have burned through some goodwill and interest from potential partners. The time to negotiate an improved deal with an incumbent host is before you launch a bid. If that effort does not prove fruitful, by all means institute a bid process.
To read the rest of this article in the digital edition of SportsTravel, please click here. 
 
---
The Event Doctor is sports-event veteran Frank Supovitz, president and chief experience officer of Fast Traffic Events & Entertainment, an event management and consulting firm. From 1992 to 2014, Supovitz served as the senior event executive for the National Football League and National Hockey League. He is also the author of "The Sports Event Management and Marketing Playbook." Questions for The Event Doctor can be emailed to Frank Supovitz at eventdoctor@schneiderpublishing.com.