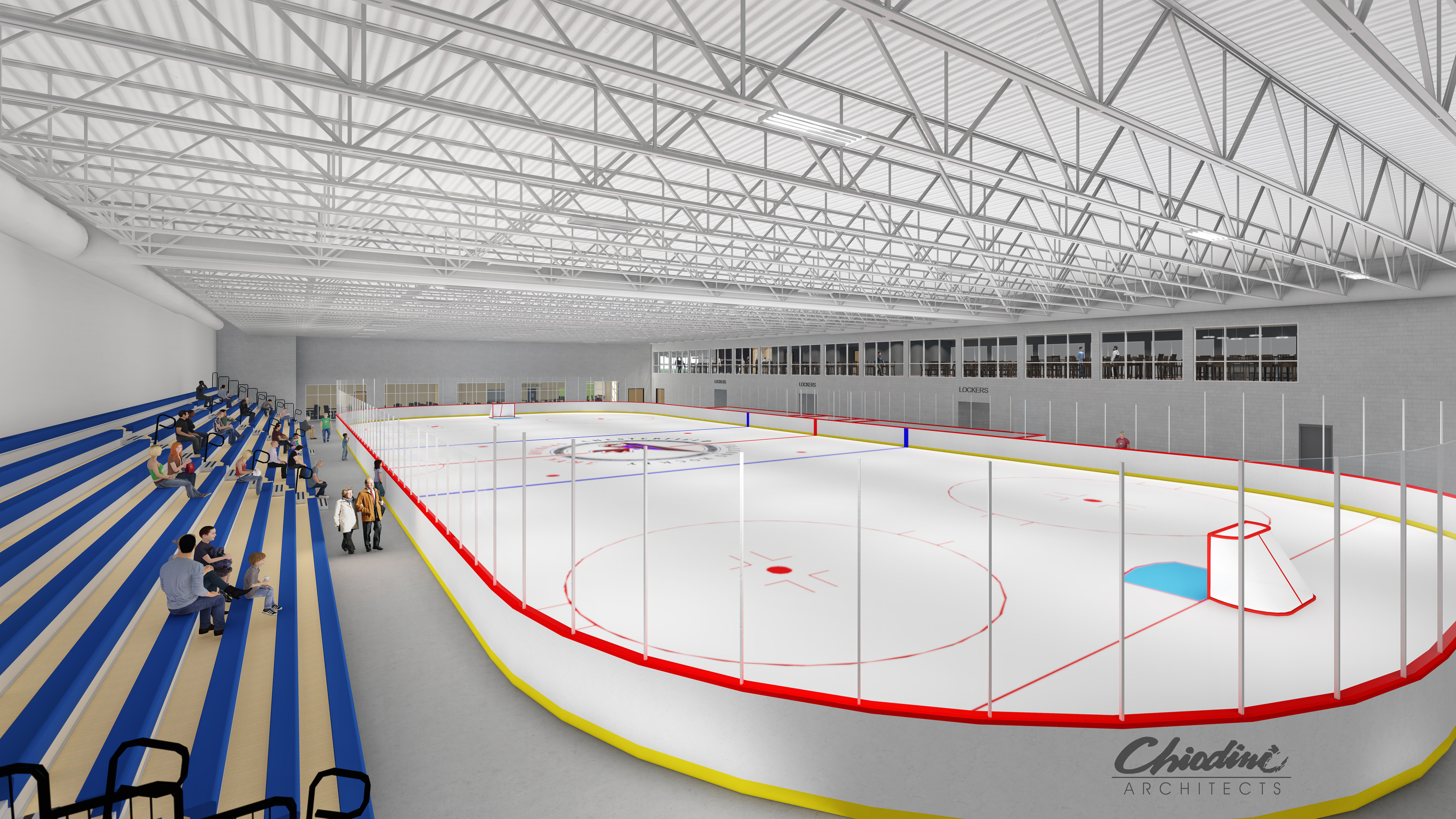 The Chesterfield Hockey Association has announced a push to raise the final $2 million needed to begin construction on the new $22.5 million Chesterfield Sports Complex, an ice hockey and multisport facility in Chesterfield, Missouri. If the funds are raised, construction is expected to start this fall.
The association, which was established to promote and organize amateur hockey in Chesterfield, will own and manage the Chesterfield Sports Complex. The venue will replace Hardees IcePlex, which was sold and demolished last March. The proposed 78,000-square-foot facility will include two NHL-sized ice rinks, a competition rink with permanent seating for approximately 1,000 people with standing room for more than 600, and a practice rink with portable seating for approximately 300.
The new facility will host hockey tournaments and figure skating competitions as well as serve as the home rink to the Chesterfield Falcon hockey teams, several high school hockey teams in the area and Maryville University, which is launching a new men's and women's collegiate hockey program this fall. According to a release issued by the Chesterfield Hockey Association, the facility is intended to help grow youth hockey and other ice sports activities in the area and will provide important economic benefits to Chesterfield and the St. Louis region.
Donor and sponsor opportunities for the complex are available, including naming rights. Personal smaller donations can also be made through GoFundMe.