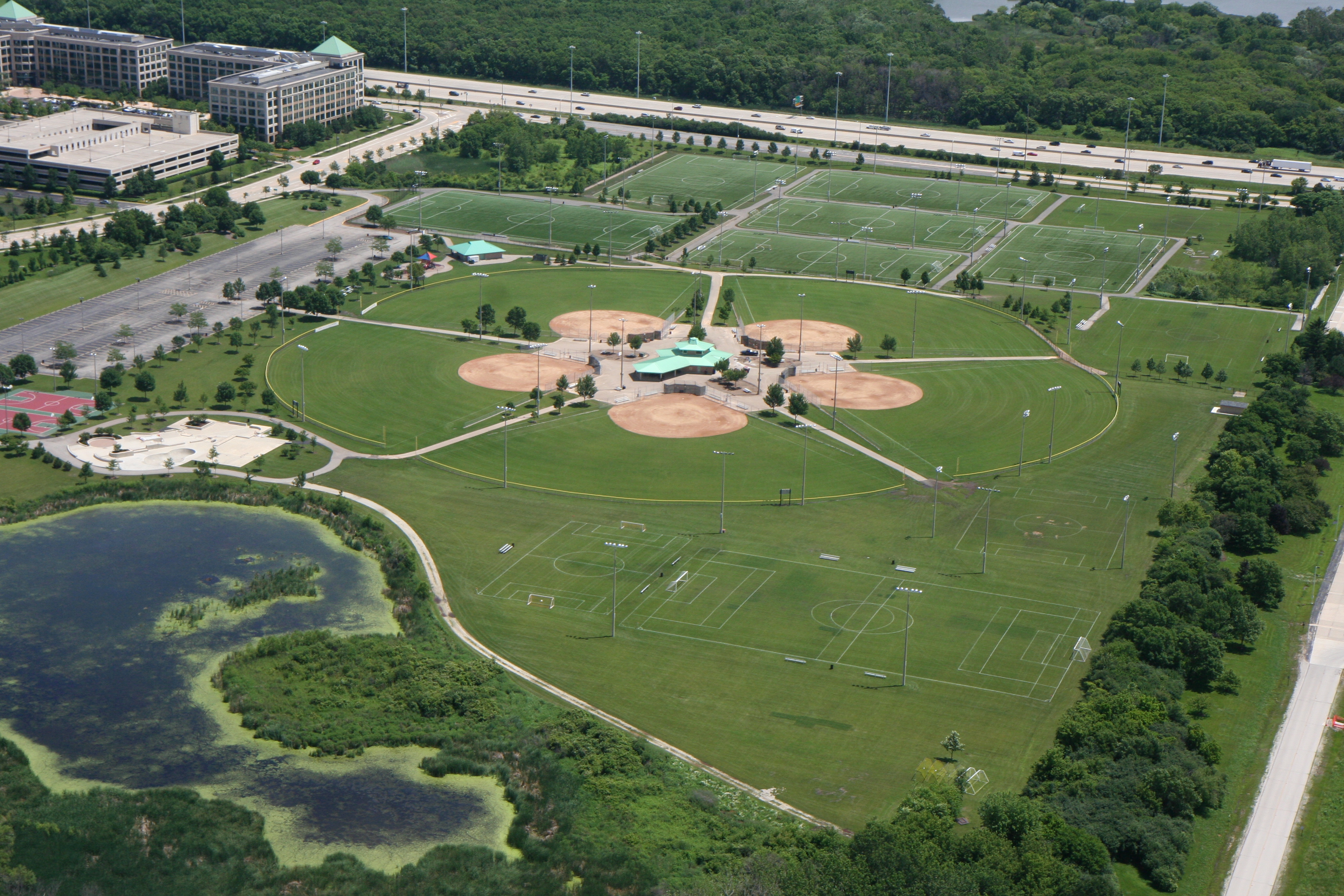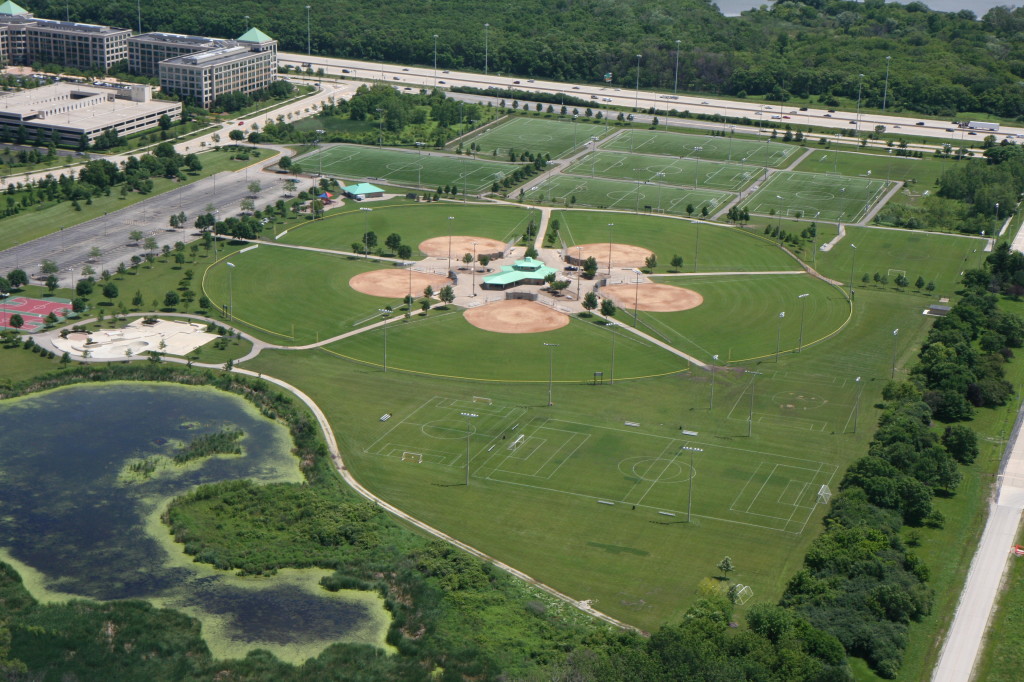 Meet Chicago Northwest – Chicagoland
Sports are Better on the Edge
Chicago Northwest is one of the Midwest's most sophisticated destinations for sporting events. In addition to the ease of planning your event in our vibrant area, Chicago Northwest is your most affordable choice. Our over 65 hotels offer a range of accommodations to fit every budget with the best range of lodging in Illinois. An unsurpassed selection of dining, shopping, attractions, and sport venues accommodate a variety of events. All hotels and venues offer free parking.
Located on the edge of O'Hare International Airport with direct access from interstate highways, Chicago Northwest offers a selection of sport venues and hotels just minutes from downtown Chicago.
High Profile Events
The region has hosted high profile sporting events such as the 2015 Walgreens Chicago International Dragon Boat Festival & USDBF Championships, the Breeder's Cup at Arlington International Racecourse, USA Gymnastics National Tumbling and Trampoline, and the Women's National Fast Pitch Softball Championships. Meet Chicago Northwest has helped coordinate events for the Alexian Brothers Tour of Elk Grove, Nike Showcase, Peterson Bowling, and USATF Cross Country.
Venues
Venues include the spectacular Renaissance Schaumburg Convention Center Hotel and Schaumburg Convention Center, Schaumburg Boomers Stadium, Odeum Expo Center, Olympic Park offering baseball/softball and soccer fields, and Lake Arlington for water sports.
World-Class Convention Center for Indoor Events
The Schaumburg Convention Center is the powerhouse sport venue in the Midwest with abundant free parking. This 100,000 square foot state-of-the-art Convention Center features pillar-free space, 30-foot ceilings, 120 feet of covered dock space and Wi-Fi access through-out. Adjacent in the Renaissance Schaumburg Convention Center Hotel are 500 guest rooms plus an additional 48,000 square feet of meeting space including a 27,500 square-foot ballroom.
Earn incentives for holding an event at the Schaumburg Convention Center
Grants and Incentives make the Schaumburg Convention Center an attractive Illinois destination for indoor sporting events. With the recent passage of Senate Bill 508, sporting events, convening for the first time in Illinois, may qualify for substantial financial assistance to bring an event to Schaumburg.
Full-Service Hotels
Chicago Northwest is home to a fantastic selection of premier full-service meeting hotels to host your events and guests.
Chicago Marriott Schaumburg exceeds expectations with over 18,500 square feet of flexible meeting space divided into 16 conference and breakout rooms.
Hyatt Regency Schaumburg features over 30,000 square feet of indoor and outdoor meeting and event space, with versatile venues including a 3,100 square foot star lit terrace.
Westin Chicago Northwest perfectly situated on the beautiful grounds of Hamilton Lakes, Itasca accommodates meetings up to 1,000 attendees in 33 spacious meeting facilities.
The Eaglewood Resort and Spa is the ideal destination for outstanding, golf and spa getaways paired with 37,000 square feet of dedicated IACC-certified conference space.
The Holiday Inn Rolling Meadows-Schaumburg is a family-friendly hotel offering a Polynesian Resort setting with Tropical Garden, Fountains and Streams. The property features a sport court for Basketball and Volleyball.
Other full-service properties offering brand and price flexibility include Embassy Suites Chicago-Schaumburg/Woodfield, DoubleTree by Hilton Chicago Arlington Heights, Wyndham Garden Schaumburg and Sheraton Suites Chicago-Elk Grove.
Hundreds of Dining and Entertainment Options
Your teams can relax and enjoy the region's many attractions and entertainment options. From one of the country's largest shopping districts to performing arts and charming downtowns, the attractions are numerous!
Hundreds of outstanding restaurants including our newest: Level 257 and Punch Bowl Social
Arlington International Racecourse
Historic Downtown Arlington Heights
Woodfield Mall
Lynfred Winery
Mitsuwa Japanese Marketplace
Medieval Times Dinner and Tournament
Prairie Center for the Arts
Metropolis Performing Arts Centre
Laugh Out Loud Improv Theater
The IMPROV Comedy Showcase and Restaurant
LEGOLAND Discovery Center
Schaumburg Boomers Baseball
GameWorks
Topgolf
The Streets of Woodfield
Professional Sales Staff & Services
The experienced sales staff at Meet Chicago Northwest can guide you every step of the way. Meet Chicago Northwest is a full-service organization providing free event planning ideas that are sure to make any sporting event, meeting, conference, or convention successful, productive, and easy. Best of all, our services are always FREE.
Bureau services and publications available through our expert destination team
Your Meet Chicago Northwest sales pros will provide you with:
Totally free resource
Unbiased destination expertise
Transportation assistance
Attendance building toolkit
News releases & copy editing
Check hotel rates & availability
Arrange site inspections
Welcome material
Helpful links for registration page
We can provide:
Bureau Publications
Event Planning Assistance and Services Referrals
Team Building
Corporate Social Responsibility Activities
Off-site Activity Venues
Entertainment Ideas
DJ's and Music Services
Audio-visual Services
Decorating Services
Printers
Signs and Display Services
Special Conference/Event Dining Offers
Event Promotion and Attendance Building
Transportation and Specialized Tours
Meet Chicago Northwest is happy to be your liaison to the many tour and transportation resources within the Chicago Metropolitan area!
Transportation and Shuttle RFP coordination
Car rental
Airport transportation assistance and coordination
Group Charters
Contact Us
Contact Melinda for cutting-edge assistance TODAY!
Melinda Garritano,CSEE
Senior Account Executive
Meet Chicago Northwest
1375 E. Woodfield Road, Suite 120
Schaumburg, IL 60173
Phone: 847.490.1010 / 800.847.4849
mgarritano@chicagonorthwest.com
ChicagoNorthwest.com