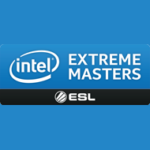 Chicago has been selected as the new home of the Intel Extreme Masters from 2018 through 2020. Started by ESL in 2006, the Intel Extreme Masters is the longest-running global professional gaming tour in the world. As part of a three-year agreement, ESL and Intel have partnered with the United Center and the Wintrust Arena to move the event to Chicago from its previous location in Oakland, California.
"We are very happy to have found a brand-new, long-term home for Intel Extreme Masters in North America," said Michael Blicharz, vice president of pro gaming at ESL. "Chicago, with its strong worldwide reputation and sports history is a perfect fit for what we are aiming to build with IEM in the years to come."
The inaugural Intel Extreme Masters Chicago will be held at the Wintrust Arena, November 10–11. In 2019 and 2020, the event will be staged at the United Center, home of the NBA's Chicago Bulls.