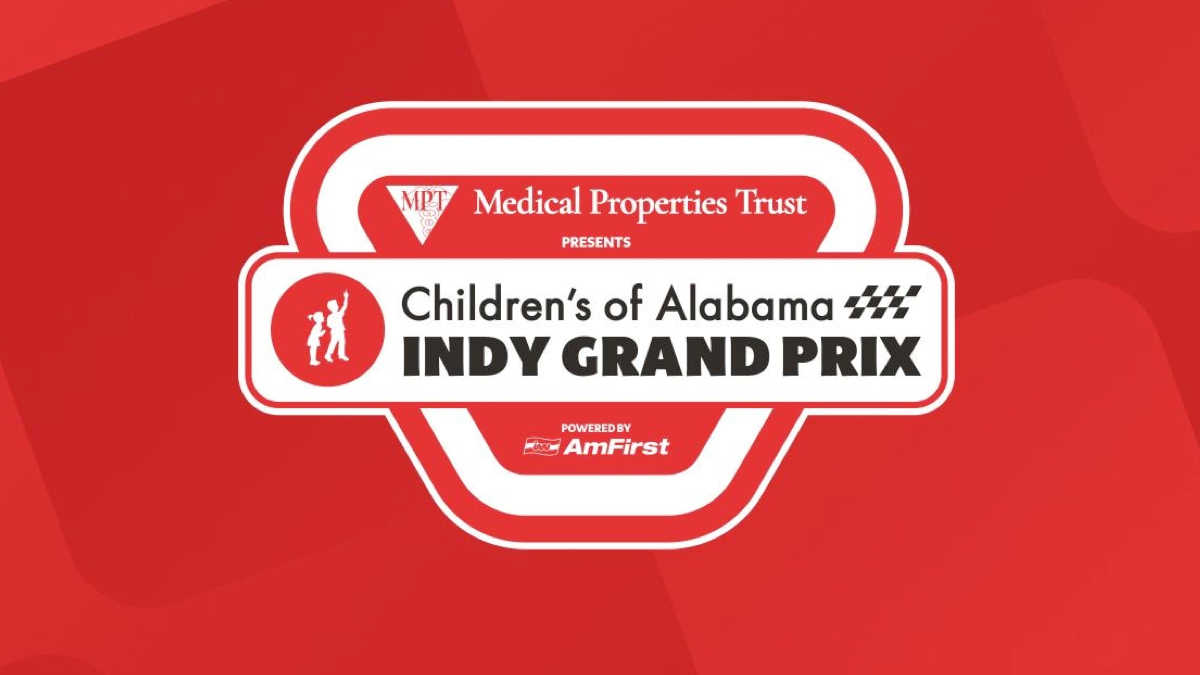 IndyCar has announced the Children's of Alabama Indy Grand Prix has been extended through the 2027 race season.
IndyCar made the announcement April 30 at Barber Motorsports Park, which has hosted the Children's of Alabama Indy Grand Prix each year since 2010. This extension allows the race to continue its mission of raising funds for one of the busiest pediatric hospitals in the country.
"We are pleased the NTT IndyCar Series will return to Barber Motorsports Park for years to come," Penske Entertainment Corp. President and Chief Executive Officer Mark Miles said. "For the last 13 years, Barber has been an ideal host and the perfect Southeastern venue to showcase INDYCAR's bold and brash personality and compelling action. With its unique layout and dramatic features, this beautiful facility is a favorite with our fans and within our paddock. We look forward to growing this meaningful partnership with more thrilling racing and iconic moments."
The multiyear extension coincides with the new agreement with the entitlement partners of the race, Medical Properties Trust and Children's of Alabama, which executed a multiyear commitment with ZOOM Motorsports this year.
"It has been an honor to host this race since 2010 at the world-renowned Barber Motorsports Park," said Gene Hallman, chief executive officer of ZOOM Motorsports. "The event has become a cornerstone of the Birmingham community, drawing fans from all over the world. We are excited for the future of this event and what it means to Children's of Alabama."
The 2023 Children's of Alabama Indy Grand Prix took place after the announcement was made on April 30, with Scott McLaughlin earning his fourth career victory on the IndyCar circuit.