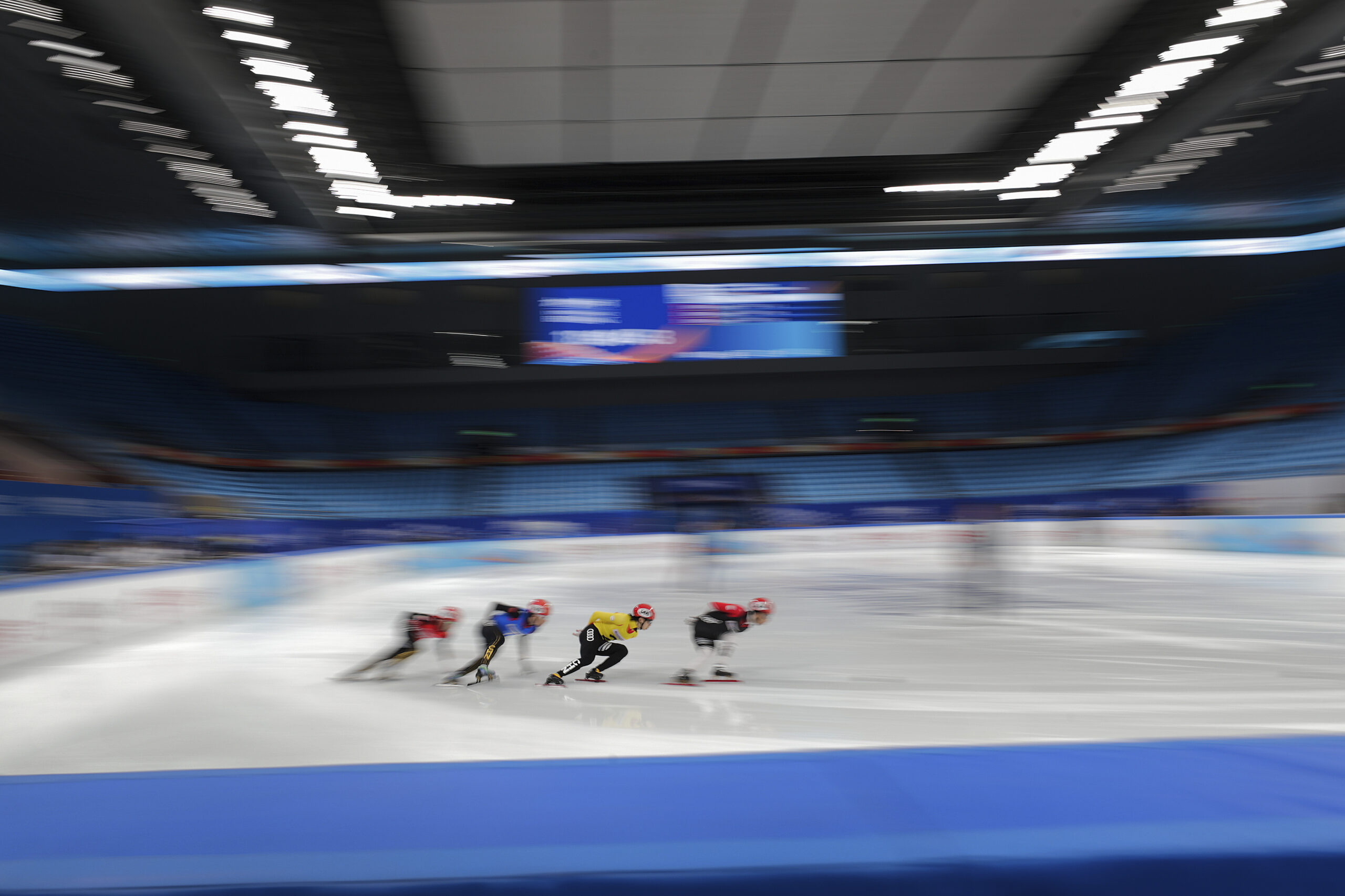 Nearly all the venues for the 2022 Olympic Winter Games in Beijing, China, have been completed with test events scheduled for each facility later this year.
All 12 venues hosting ice and snow competitions in Beijing city proper, the Yanqing District and Zhangjiakou in Hebei Province hosted test events earlier this year. Eight of the nine non-competitive venues such as the media center and Olympic Village are in operation and renovation on the Bird's Nest Stadium, which will host the Opening and Closing Ceremonies just like it did in the 2008 Summer Games, will be finished by October.
"We will continue to fine-tune and make improvements based on epidemic prevention and control policies, and we will deliver all temporary facilities by the end of the year," said Liu Yumin, head of the venue planning and construction department of the Organizing Committee for 2022 Winter Games.
More than 30 infrastructure projects were finished by June including a high-speed railway, expressways and a green power grid. Many other facilities promoting accessibility have also been built in the areas hosting the Paralympic Winter Games.
"These will offer essential support for the Winter Games and will provide long-term assistance for high-quality development and the integration of the Beijing-Tianjin-Hebei area," said Yu Dequan, deputy director of Beijing Major Project Construction Headquarters Office.
The Chinese capital is due to host the Olympic Winter Games starting February 4, 2022, with the Paralympics starting March 4, 2022. Beijing will become the first city to host both the Summer and Winter Games. Along with the Bird's Nest Stadium, the National Aquatics Centre will stage curling events and Wukesong Sports Centre, which hosted basketball in 2008, will stage ice hockey in 2022.