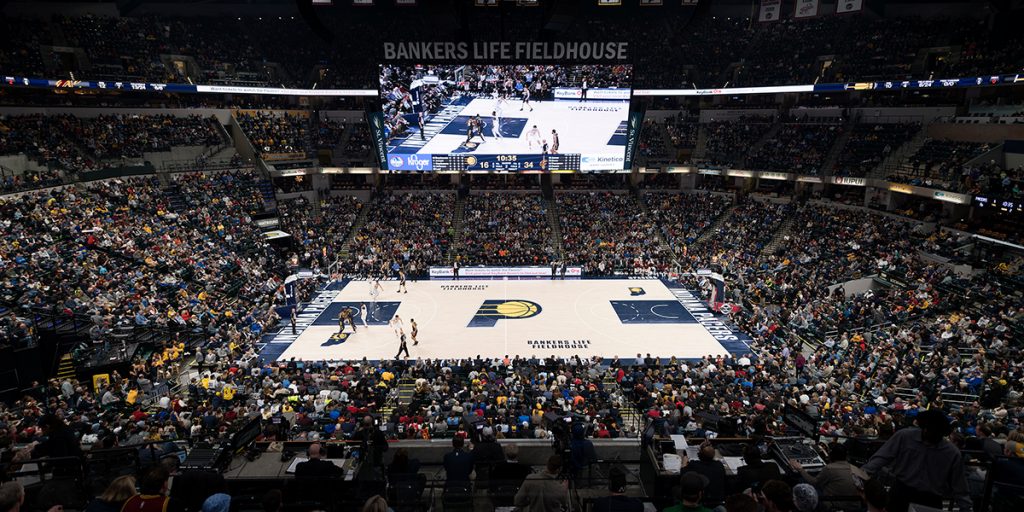 The NCAA has taken away NCAA Tournament first- and second-round hosting duties in 2022 from Cincinnati, Ohio, and reassigned those rights to Bankers Life Fieldhouse in Indianapolis, Indiana.
The decision was made after arena upgrades for what was to be Cincinnati's host site, the Heritage Bank Center, fell behind schedule and it appeared that they will not be done in time for 2022.
"Games scheduled for Cincinnati in 2022 are being moved to Indianapolis to allow more time for the newly-named Heritage Bank Bank Center to complete current and future planned renovations," said Meg Durham, the NCAA's associate director of communications. "These first- and second-round Division I men's basketball championship games will now be played at Bankers Life Fieldhouse, and Cincinnati will have the opportunity to bid on hosting future March Madness rounds."
Hosting in 2022 would have been the first time for Cincinnati that the NCAA Tournament was in town for 30 years. It was contingent on the owners of Heritage Bank Center, which was built in 1975, having more than $200 million in upgrades done throughout the 17,556-capacity arena.
Indianapolis, which is the home of the NCAA, will now host the 2020 NCAA Tournament's Midwest Regional and 2021 Final Four at Lucas Oil Stadium before its 2022 hosting duties at the home of the Indiana Pacers. It will be part of a heavy future schedule of sporting events in the city, which also includes the 2021 NBA All-Star Game and 2022 College Football Playoff Championship Game.