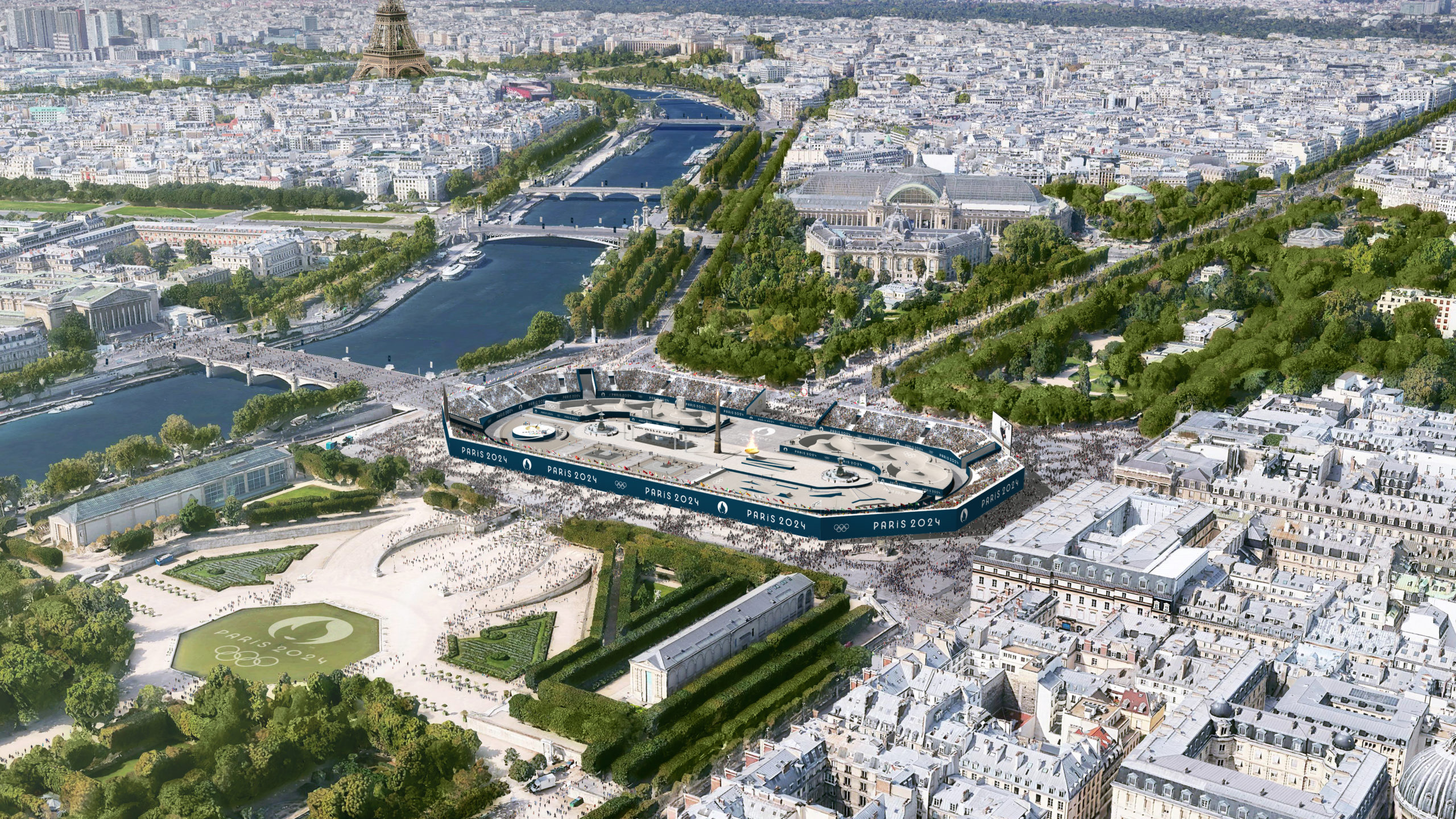 The Paris 2024 Executive Board has proposed two new sites for its future Olympic Summer Games to the International Olympic Committee, with surfing sent to Tahiti (nearly 10,000 miles from Paris) and a multi-purpose venue for sports to be located in the Place de la Concorde in the heart of the city and the shadow of the Champs-Elysées and Eiffel Tower.
The two new site proposals must be approved by the IOC Executive Board, which will meet in Lausanne, Switzerland, in January. The final version of the events program for the Paris 2024 Games will be released in December 2020 with potential confirmation of the four additional sports proposed by Paris 2024 — breaking, climbing, skateboarding and surfing — will be included in the Games.
The choice of Tahiti as the site of surfing, rumored to be under consideration, drew significant attention for the distance between the two cities. The Paris 2024 framed the selection of Tahiti as using overseas territories of France and extending the Olympic footprint to new areas of the globe. The board also says having surfing at Tahiti is an environmentally conscious decision, with the event being held offshore as to not disturb the coastal areas and athletes being housed in temporary modular houses that will be dismantled after the competition and rebuilt throughout Tahiti for social housing.
The executive board added that from a sporting view, having surfing in Tahiti proves the best competitive settings with the Teahupo'o waves. It also said that once the competition is held during the first week of the Summer Olympics, that all the athletes will be able to go to Paris and spend the rest of the event in the regular athletes village and take part in the closing ceremony.
The executive board did not release what sports and disciplines would be hosted in the Place de la Concorde, which would be the first urban stadium constructed in the heart of Paris. The Paris 2024 board proposed the site as a "unique concept in the heart of Paris (that) will foster the sharing of resources in a way that is completely in line with the new norm promoted by the IOC. This mutualisation of resources will keep costs and impact down and facilitate the set-up, supply and transport operations, unlike the scattering of these activities over several sites."