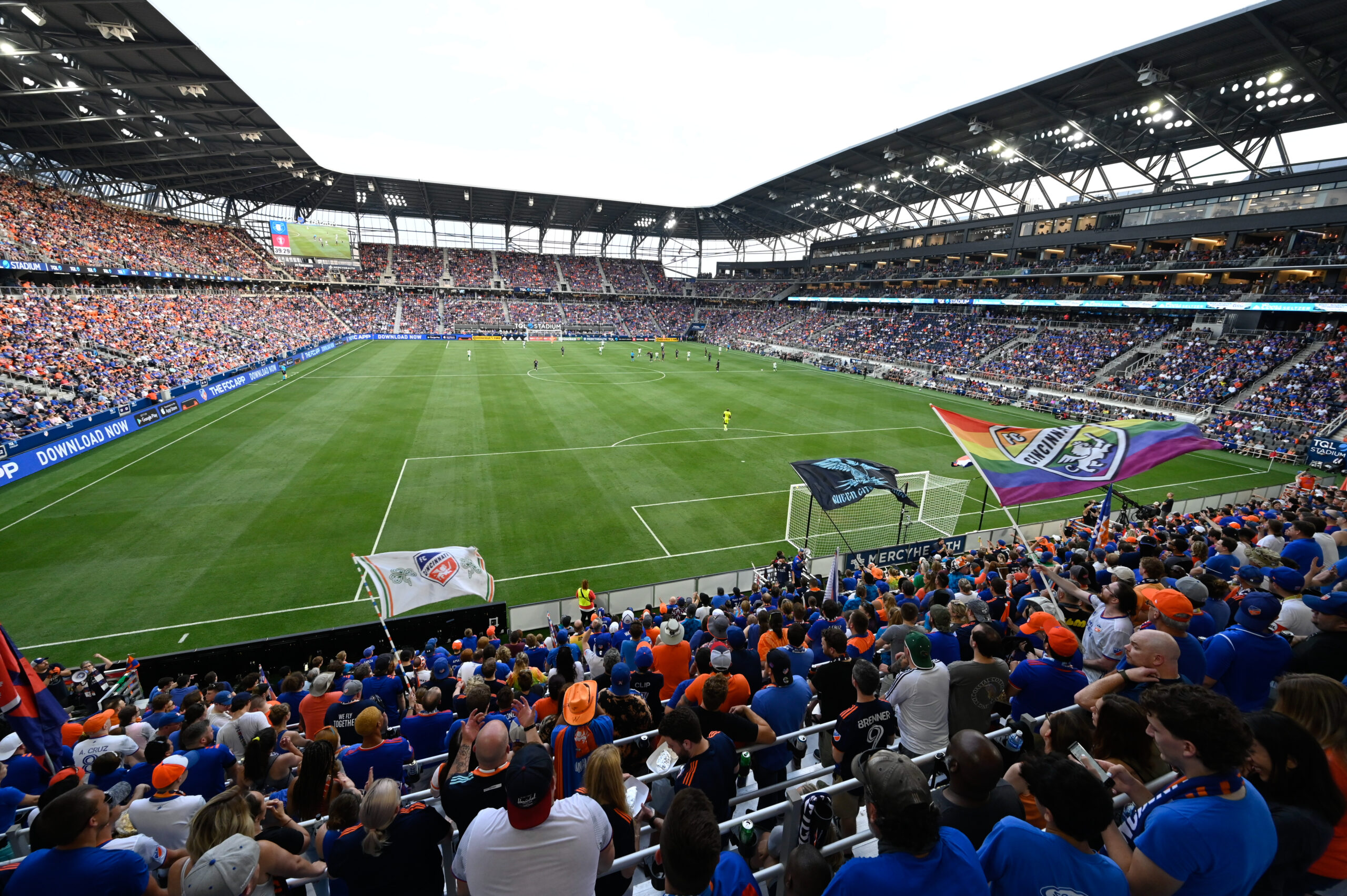 The World Football Summit has named FC Cincinnati's TQL Stadium as the Best Venue of 2022 at an awards event in Madrid, Spain.
The World Football Summit brings together the global soccer industry's leading stakeholders to recognize achievements in various industry fields. TQL Stadium was selected Best Venue by a judging panel that measured fan experience, technological advances, match day operations, personalized attention and catering.
"We built TQL Stadium to be a world-class MLS stadium which would proudly represent Cincinnati across the nation and on the world-stage," said Jeff Berding, co-chief executive officer of FC Cincinnati. "It is an honor to receive this prestigious global recognition."
TQL Stadium was designed by global design firm Populous. TQL Stadium is wrapped in over 500 mass-customized aluminum fins. At night, the exterior comes alive thanks to a dynamic lighting system integrated into the leading edge of each aluminum element.
FC Cincinnati's central location in an urban environment connects the stadium to all reaches of the city. It is a five-minute walk from the nearest light rail station, nestled in two of Cincinnati's most historic neighborhoods. With a capacity of 26,000, it registers among the largest soccer-specific stadiums in MLS and has already hosted the U.S. men's national team in a World Cup qualifier against Mexico in November 2021. More than a thousand orange seats in the East stands form the imposing lion from the club's crest, a design detail FC Cincinnati fans voted for. The Bailey, the club's supporters' section, resides in the North stands with more than 3,000 supporters standing on the steepest permissible slope.
"TQL Stadium serves not only as a home for FC Cincinnati but a canvas to express its evolving identity on a global stage," said Jonathan Mallie, senior principal of Populous. "We worked closely with ownership to create a truly remarkable, one-of-a-kind stadium experience that will serve to raise the profile of the team, the league and the city. From the bold graphics of the programmable LED integrated façade to the continuity of the seating bowl and the wall of sound created by the safe standing supporters' section on game day, the iconic experience of TQL Stadium will be unrivaled as it serves its electric fan base."