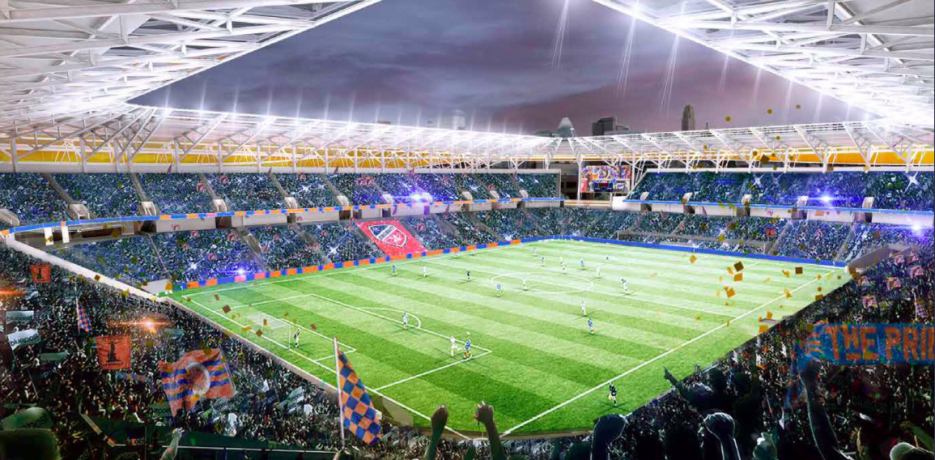 Whether or not the new stadium for FC Cincinnati will have a team logo designed on the bowl seating will be up to a vote of the Major League Soccer club's fans this week.
The stadium, currently referred to as West End Stadium but with the naming rights up for purchase, will open in 2021. Fans will be allowed to vote on four different designs based on the main color of the seating and whether the bowl will have a Lion look or not.
We're designing our seating bowl for @WestEndStadium and we want YOUR input. Vote for your favorite before Friday & you could win two tix to our 2021 home opener!

🗳 https://t.co/nn9R1iOn9R#AllForCincy // #FCCincy pic.twitter.com/1NUTj6R44m— FC Cincinnati (@fccincinnati) May 18, 2020
The four possibilities were designed by Populous with the winning design revealed on May 27. Anybody who votes will be entered into a random drawing for two tickets in the inaugural game.
"From the first days of FC Cincinnati, our supporters and fans have been a key part of the organic growth of our club. Given their enthusiasm and leadership in helping us build FCC, we wanted to include our fans and our city in this fun decision," FC Cincinnati President Jeff Berding said. "Images from inside stadiums are iconic and easily recognizable, and so it's very special to us that our fans will help make this decision that will represent our club for many years to come. We have four great options – all of which would look fantastic inside West End Stadium – so we're excited to see what the fans like."
Installation of the horizontal trusses to support the stadium's 360-degree canopy roof that will cover each seat in the stadium began last week. The privately funded stadium is expected to cost $250 million and seat 26,000 fans with 53 suites and 4,500 premium seats. The team's supporters section will have a 3,100-capacity area behind one of the goals.