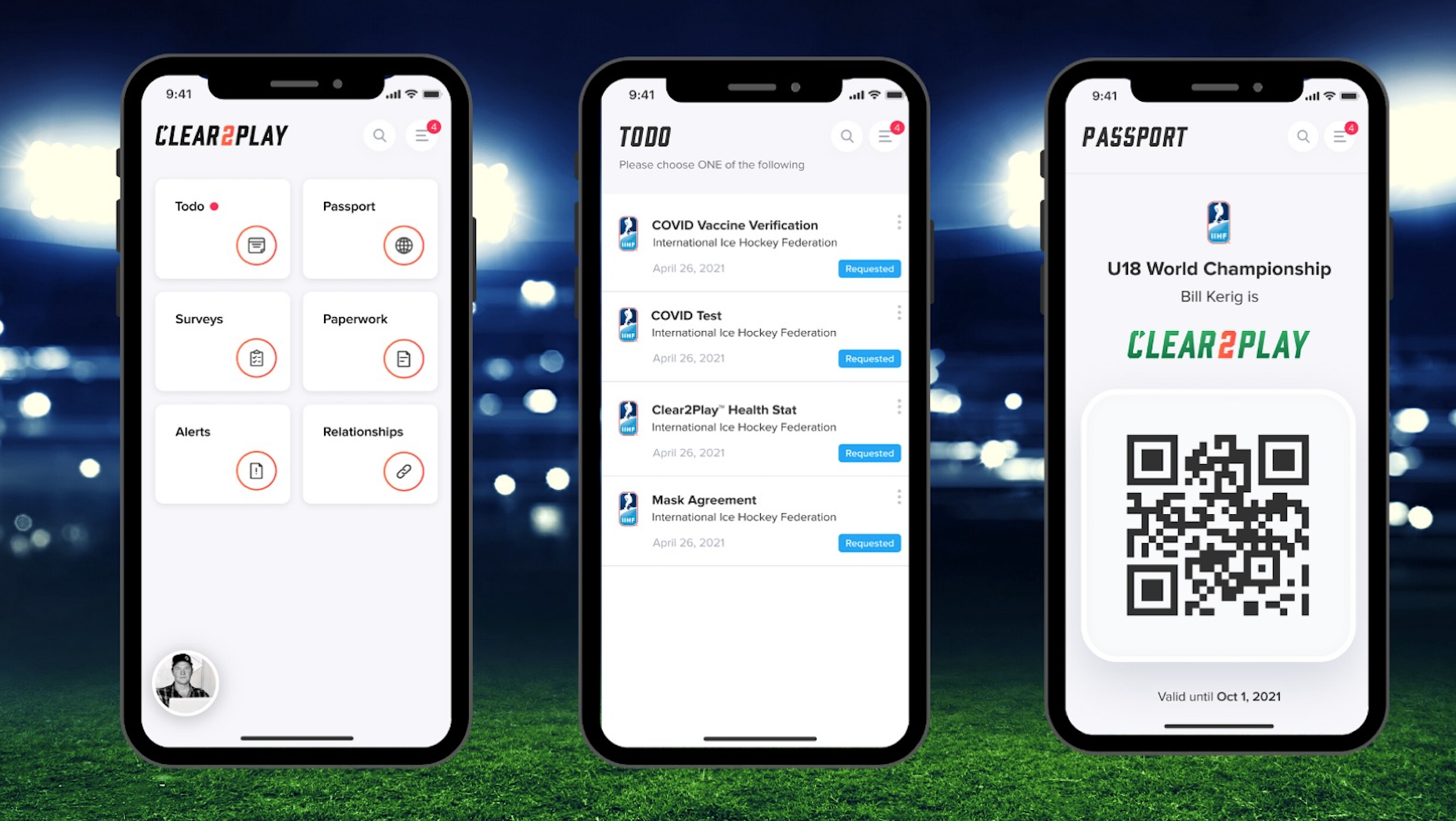 Clear2Play, which provides health-tracking software through a mobile app, has released its Sport Passport app to give event organizers the option of using mobile technology to manage COVID-19 health and safety protocols for participants.
Compliance options include submitting a daily health screening survey, verification of vaccination, the result of any recent COVID tests and agreeing to wear a mask during participation in an event. After submitting the proper information,the app gives users a Sport Passport badge and QR code on their mobile device.
"If you really listen to both sides, the first thing you notice is they are both saying the same thing: 'Hey, I really care about this. Please listen to me and take it seriously,'" said Bill Kerig, founder and chief executive officer of Clear2Play. "That's something we can build from in order to keep kids playing and competing in their sports."
Clear2Play Sport Passport then provides flexibility in tracking compliance. Event organizers choose either an admin dashboard with automated alerts and/or visual inspection of each participant's Passport at points of entry. USA Hockey relied on the company to provide contact tracing and COVID tracking at the 2021 IIHF U18 Mens World Hockey Championships, 2021 Women's National Team tryouts, and USA Hockey Women's National Summer Festival.
"We built Sport Passport to keep events open, safe and positive for all participants," said Kerig. "At this point, we think it's more about surviving this challenging environment than it is about being right."