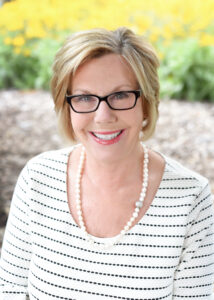 Louisville Tourism in Kentucky has announced that President and CEO Karen Williams will end her 30-year tenure with the organization on June 30 and will be succeeded by Chief Operating Officer Cleo Battle.
"The hospitality industry is an extremely competitive market for leisure and meetings business," Board Chair Donald Lassere said. "Under Karen's leadership, the Louisville landscape evolved with greater opportunities to incent highly sought-after conventions and tourism and the city was experiencing record growth in visitation prior to the pandemic. Working side by side with Karen for eight years, we know Cleo has the right combination of experience, leadership and vision to help our community maximize our opportunities as destinations like ours move into a recovery and rebound phase."
Williams has worked in the hospitality industry for 40 years beginning her career as a sales manager at the Ritz-Carlton Hotel in Atlanta. After opening 18 hotels worldwide, she returned to Louisville and served 23 years at what was then the Louisville Convention & Visitors Bureau. She retired as executive vice president in 2012 but returned in 2014 to become CEO. Among the many projects she oversaw was the recent renovation of the downtown Kentucky International Convention Center, which was completed in 2018.
Williams has been active on various hospitality industry groups, serving on the board of Leadership Louisville, Meeting Professionals International, Destination Marketing Association International and as APEX commissioner with the Convention Industry Council. She has also served as chair for the Destination & Travel Foundation.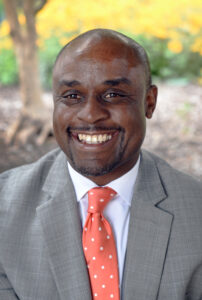 For Battle, this will mark the second time succeeding Williams, as he was appointed executive vice president in 2013 before being names COO in 2019. Battle is also an industry veteran having worked for 34 years in various roles. Before coming to Louisville, he spent 12 years as vice president of sales and services for the Richmond Convention & Visitors Bureau in Virginia. He was also sales and sales manager at the Richmond CVB. Battle, a Denver native, began his career in the hotel industry working for Embassy Suites, Holiday Inn and Sheraton Hotels.
"It would be impossible to overstate Karen Williams' impact on the record tourism growth that Louisville has seen in recent years, with a pre-pandemic peak of 19 million visitors in 2019," Louisville Mayor Greg Fischer said. "Beyond being one of our community's most optimistic, dynamic cheerleaders, Karen brought incredible skills, experience and sense of collaboration to the job. She was instrumental in working with the city, state and tourism stakeholders to finance and support the beautiful renovation of KICC, which positions us well in a competitive market as people begin traveling again, post pandemic.
"I will miss Karen for so many reasons, but I am confident in her board, the nationally recognized team they have built – and in her successor, Cleo Battle, who has worked alongside Karen for several years. I appreciate Karen staying until summer to help ensure a smooth transition and I wish her much rest – and travel! – in retirement."