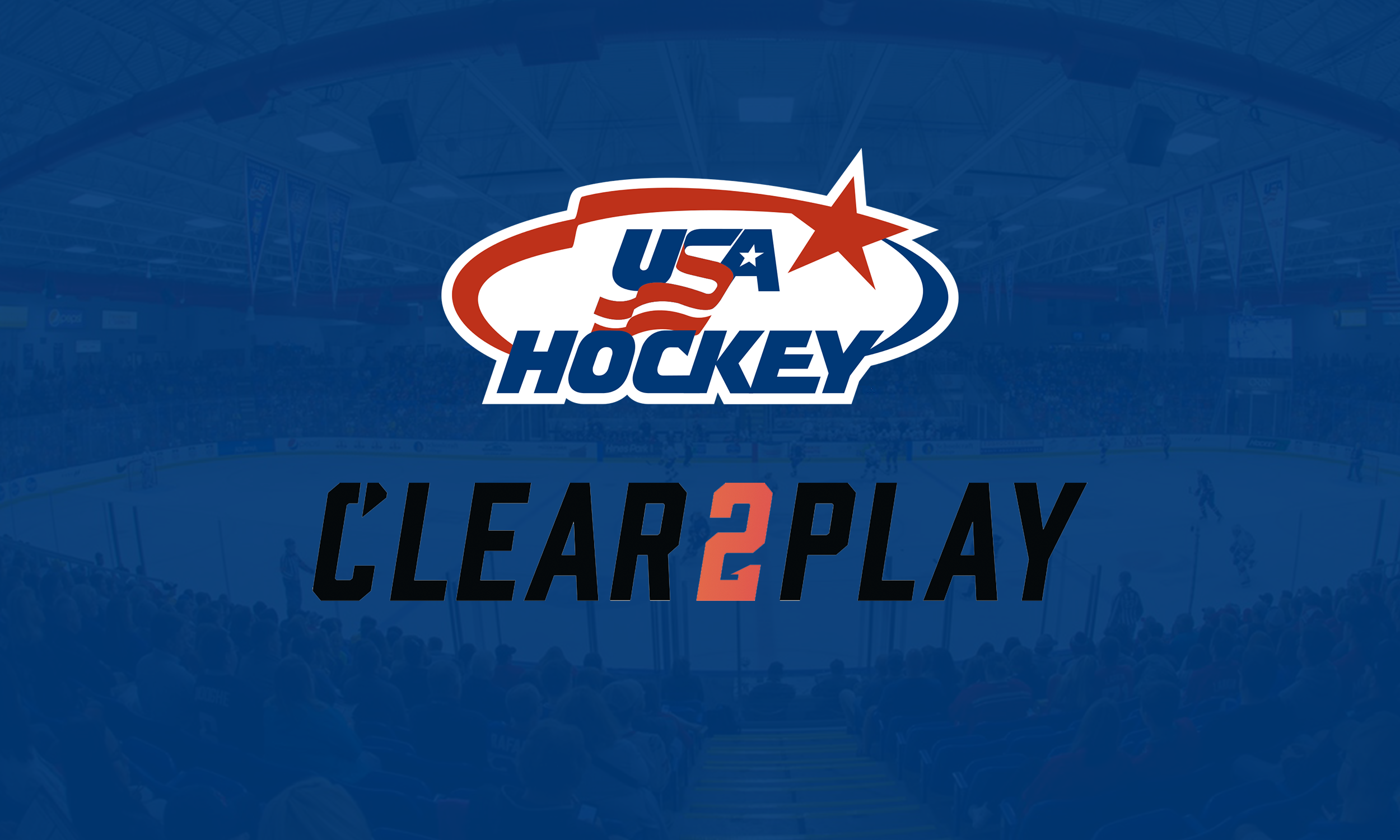 USA Hockey has reached a multi-year partnership with Clear2Play to make the company's product to become the official athlete safety software of the national governing body.
Clear2Play, founded in 2018, works to ensure athlete safety through a web and mobile app that provides customizable daily health checks, test and vaccine tracking, and a flexible digital document management such as COVID waivers, parent/athlete agreements and consents to treat.
"It's great to welcome Clear2Play to the USA Hockey family," said Pat Kelleher, executive director of USA Hockey. "At the heart of our efforts every day is athlete safety and we look forward to benefitting from the expertise Clear2Play provides through its digital tools in efficiently managing athlete safety and compliance."
As part of the deal, Clear2Play will become an official sponsor of the USA Hockey Youth National Championships, the 2021 IIHF U18 Men's World Championship and all Rivalry Series games played in the United States.
"USA Hockey is a leader in athlete safety," said Bill Kerig, founder and CEO of Clear2Play. "With its commitment to excellence through training, transparency and accountability, USA Hockey is the perfect partner for us. Clear2Play was founded and run by hockey coaches, players, and very involved youth hockey parents, who are dedicated to ensuring athlete safety, mitigating risk, and saving organizations time and money through the reliable and responsible aggregation of important data."