The Pyeongchang Olympic Winter Games have come to a close, an event that organizers can objectively determine a success on many levels. Like all Olympic Games, the 2018 edition did not come without its controversies or concerns moving forward. But to a large extent, the Games were well organized and the execution was on par or exceeded those of other recent events.
Here are some numbers from the 2018 Games to consider:
There were 2,920 athletes from 92 nations, the largest numbers in both categories for a Winter Games. (By comparison, the 2014 Games in Sochi, Russia, featured 2,566 athletes from 82 countries.) Those sending athletes for the first time were Ecuador, Eritrea, Kosovo, Malaysia, Nigeria and Singapore. And despite finishing fourth in the overall medal total, the United States had the largest contingent this year, with 242 athletes.
The percentage of female athletes was 41.5 percent, a record.
Nearly 80 broadcast companies from around the world sent a combined staff of 11,462 to cover the Games, and an additional 2,654 journalists were credentialed from 51 countries.
A total of 1,387,475 spectators attended events at the Winter Games, with the Olympic Plaza in Pyeongchang reporting an additional 240,000 visitors and the Olympic Park in Gangneung reporting an additional 200,000 visitors.
Based on SportsTravel's personal look from the ground in Pyeongchang, here is our own take on a few key areas of the Games.
Overall Organization
Organizers in Pyeongchang tried three times to land their bid to host the Olympic and Paralympic Winter Games, succeeding for the 2018 event. From the beginning, they were hoping to capitalize on Korea's technological innovations in creating a Games atmosphere that was cutting edge. And their plans also included the hopes that the area will become a winter sports haven for Asian tourists and beyond. Time will tell on their legacy projects, but with the Games being run smoothly and without major incident, they deserve credit for their efforts. And if nothing else, the two-week détente with North Korea that allowed the countries to march together and field a joint women's hockey team may be the most lasting legacy of all. Final Grade: A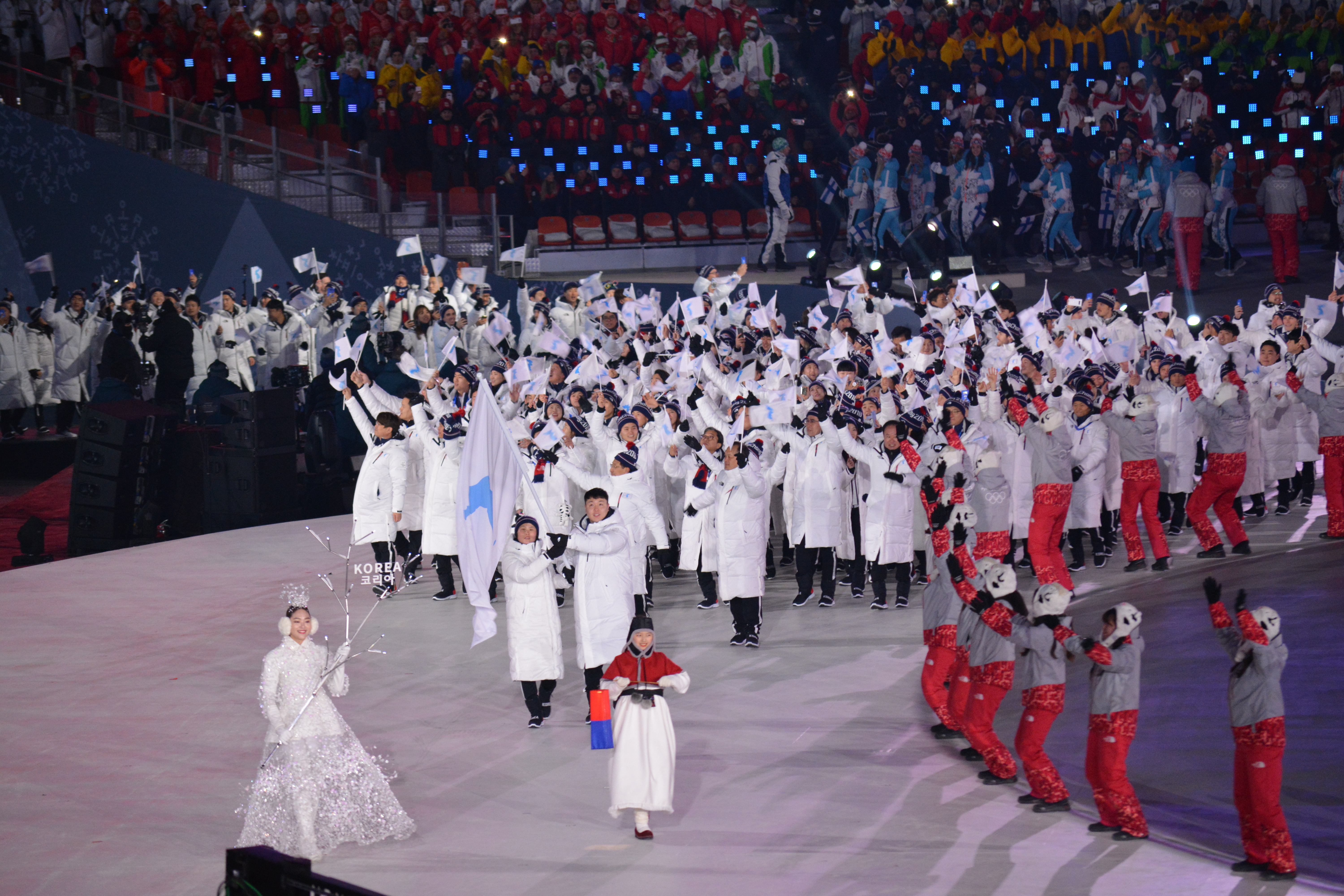 Security
Despite being staged in one of the most politically volatile areas of the world leading up to the Games, there were no significant breaches in personal security at the Games (although organizers did report alleged hacking during the Opening Ceremony that temporarily impacted the Games' website and Wi-Fi capability on site). Past Olympic Games, including those in London, Sochi and Rio de Janeiro were marked by massive military presence in and around the venues. In Pyeongchang, there was virtually no military to be seen, although police forces did occasionally march through venues to give the added presence of security. Security check points for spectators and visitors to venues were run smoothly and were fairly consistent from venue to venue as far as items that were asked to be searched. Final Grade: A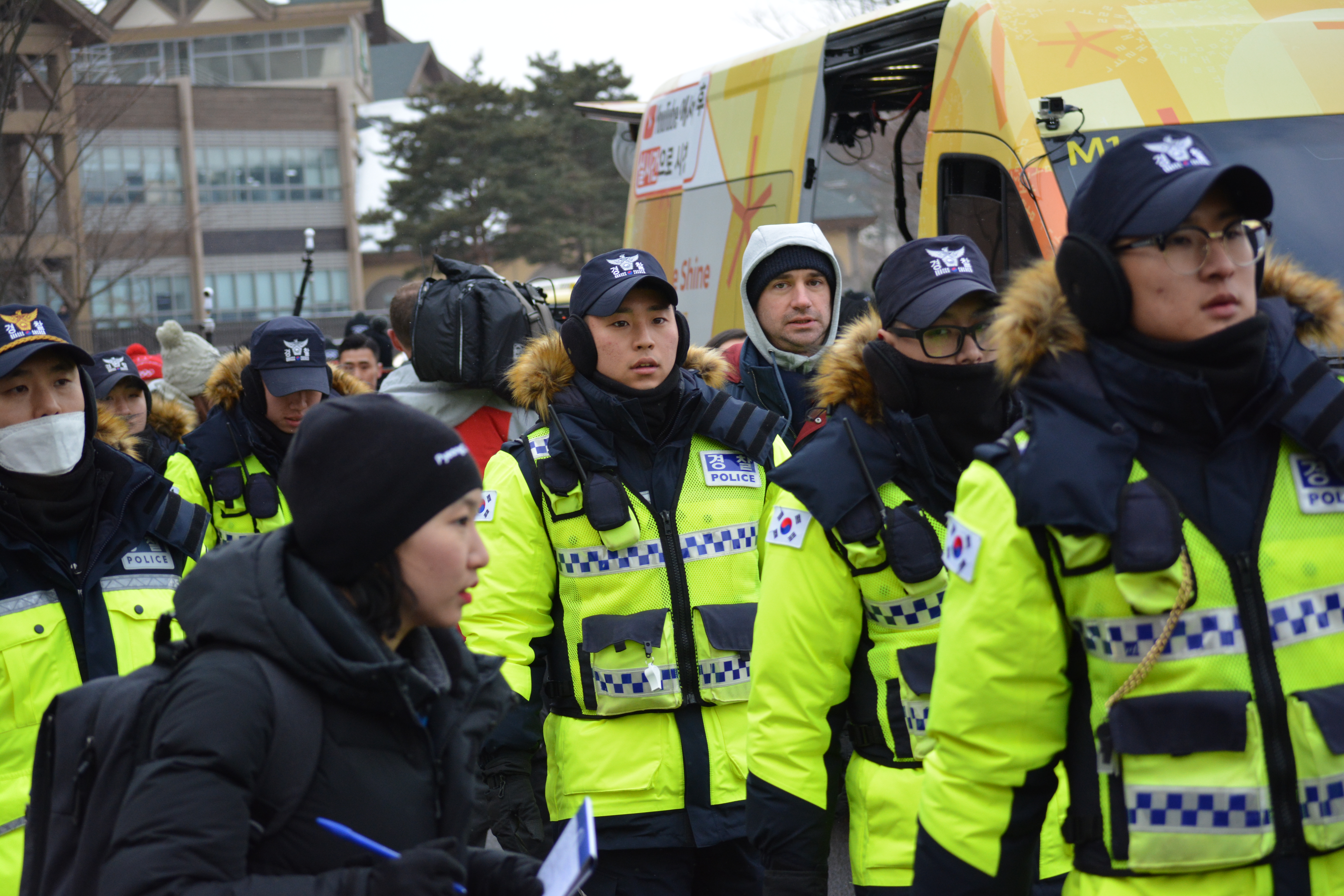 Transportation
There were nearly 5,000 shuttle buses and fleet vehicles deployed during the Olympic Games to accommodate spectators, athletes, media, volunteers and workers. While the system was not without some flaws, organizers moved quickly during the first week to adjust schedules or the volume of vehicles to cut off any bottlenecks both in transportation routes and in wait times. Shuttle buses largely stayed to their printed schedules and in that case were reliable sources of transportation, in a way that have not been at other Olympic Games. Dedicated Olympic lanes worked as planned. Final Grade: A-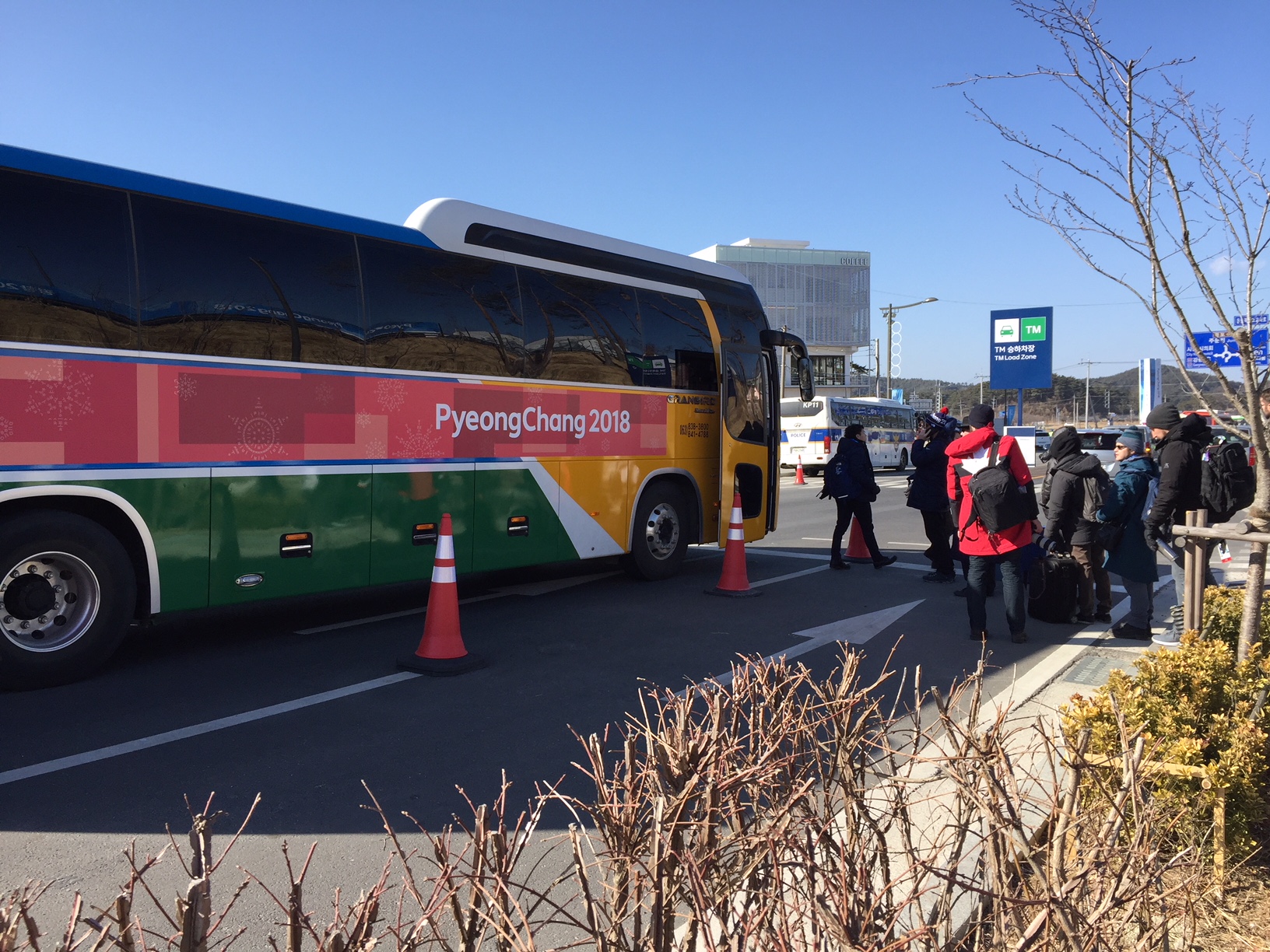 Attendance
In its final report, the Pyeongchang Organizing Committee claimed it had sold 1,078,562 tickets to events, or 100.9 percent of its target. International sales reportedly were 80 percent of that figure. Those numbers are nearly impossible to verify but an eyeball test would reveal that many events were well short of a full house. In the first week of the Games, many events were indeed full, including figure skating and short-track speedskating. But Alpine events like the slalom competition were largely empty, perhaps a function of the delays in the schedule from wind that pushed morning start times to different weekdays. Organizers at every Games claim that there are additional unclaimed seats from corporate sponsors and others designed for athletes. But ticket sales were lagging pretty consistently for the 2018 Games and attendance overall was a mixed bag in Pyeongchang, despite the lofty numbers released from the organizing committee. Final Grade: B-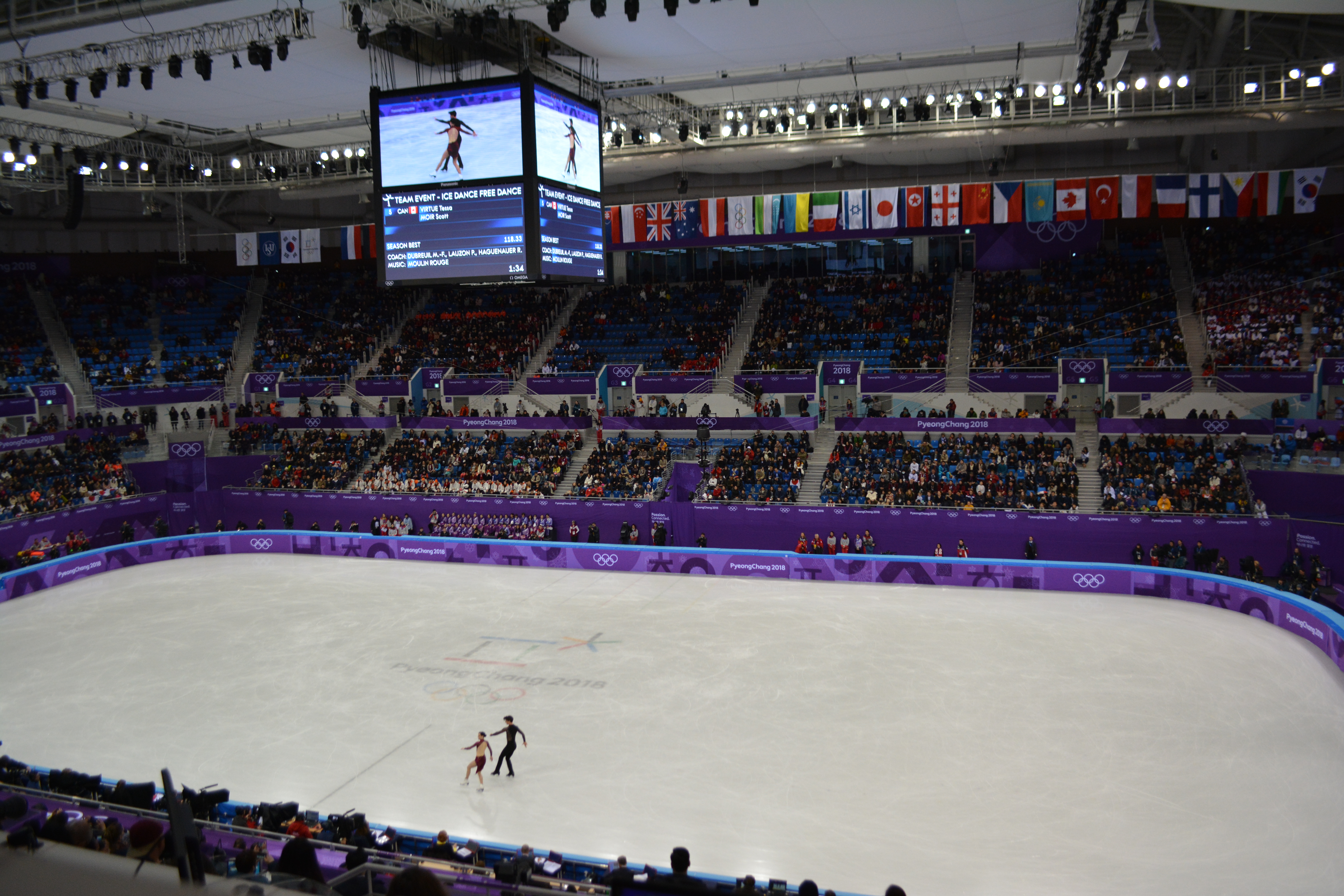 Atmosphere
With events largely centered around two areas (the mountains of Pyeongchang and the coastal city of Gangneung), spectators had the opportunity to be near several events at once. At least that was the theory. The mountain events were spread out enough that each required separate transportation. And the Olympic Plaza, where the ceremony stadium sat and where medals were doled out to most athletes, was remote compared to the other mountain venues. With temperatures at night being near or below zero at least in the first half of the Games, that left for a slightly cold atmosphere at those venues in more ways than one. The Olympic Park in Gangneung had a decent number of hospitality houses and sponsor activations to visit, but the area was so spread out that at times it looked emptier than you would expect for an Olympic Games. Nonetheless, the interactive components for fans in the venues and for spectators in the parks were enough (and the mascot, Soohorang the Tiger was everywhere, making it easy for anyone to grab a photo) that those who showed up were able to have a genuine Olympics experience. Organizers can't be faulted for the wind that closed down the park on one night of the Games, nor the frigid conditions, but there were times where the event didn't feel as full as it could have been. Final Grade: B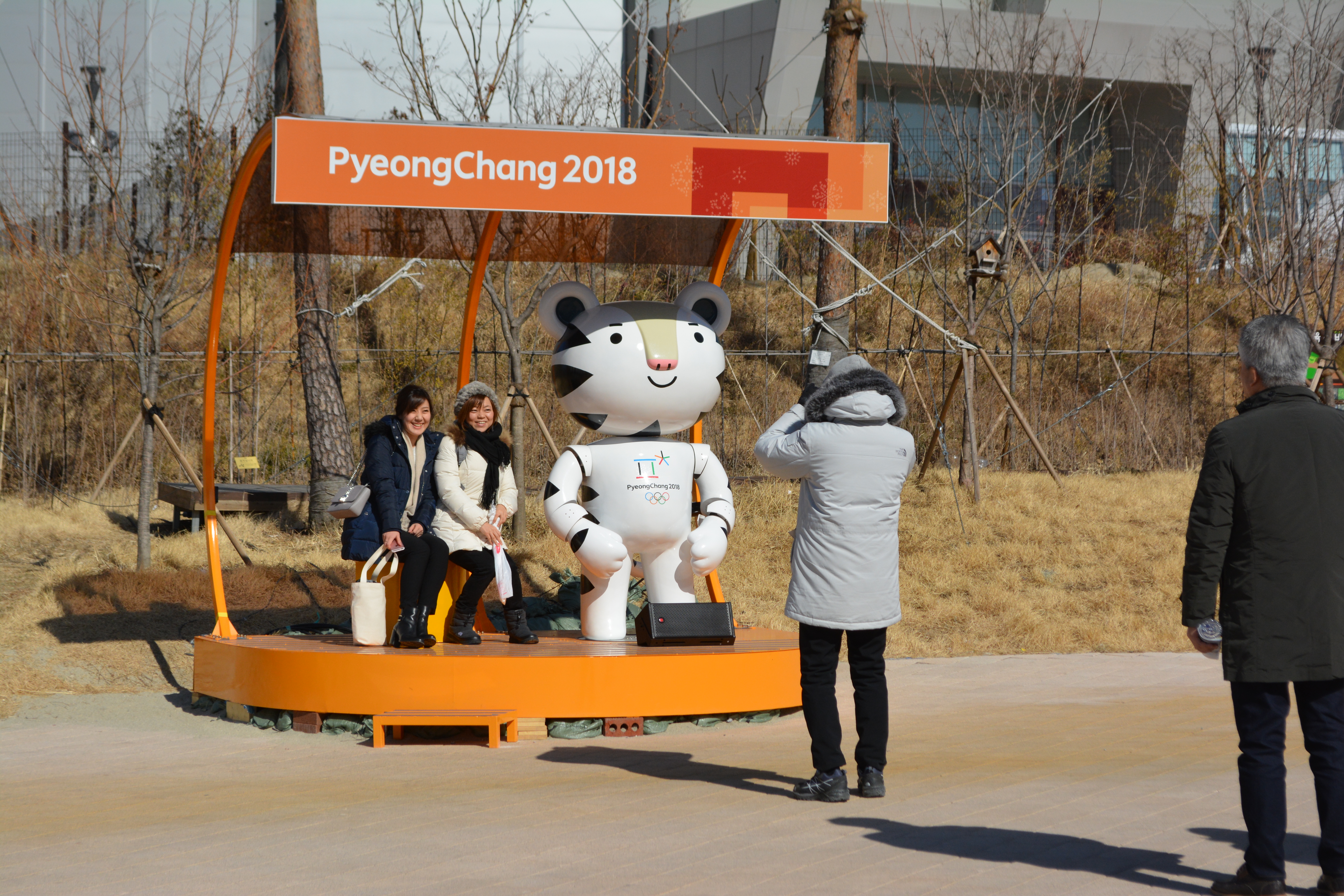 Legacy
All but three of the venues used in Pyeongchang have legacy plans in place and are expected to be renovated for new use or used for international competition. The remaining ones are the Jeongseon Alpine Center (site of the downhill races), Gangneung Oval (long-track speedskating) and the Gangneung Hockey Centre (used for some of the ice hockey competition). The fate of those venues is a genuine concern. The Olympic Stadium, site of the Opening and Closing Ceremony, was a temporary structure that will have its seating removed and will be modified as a memorial of some kind to the event. And the apartments used for the Athlete and Media Villages have all been sold to the public (and should be in decent shape since most of their components like kitchen appliances and built-in drawers were taped off to prevent them being used during the visiting stays). The high-speed KTX train connecting Seoul to Pyeongchang and Gangneung is a genuine legacy, reducing the travel time from coast to coast by up to two hours. Organizers also made a valiant effort to promote tourism by offering spectators and visiting media and dignitaries several itineraries to explore the many cultural gems of the area. The lasting question will be what impact those efforts may have on visitation in the future. Final Grade: B