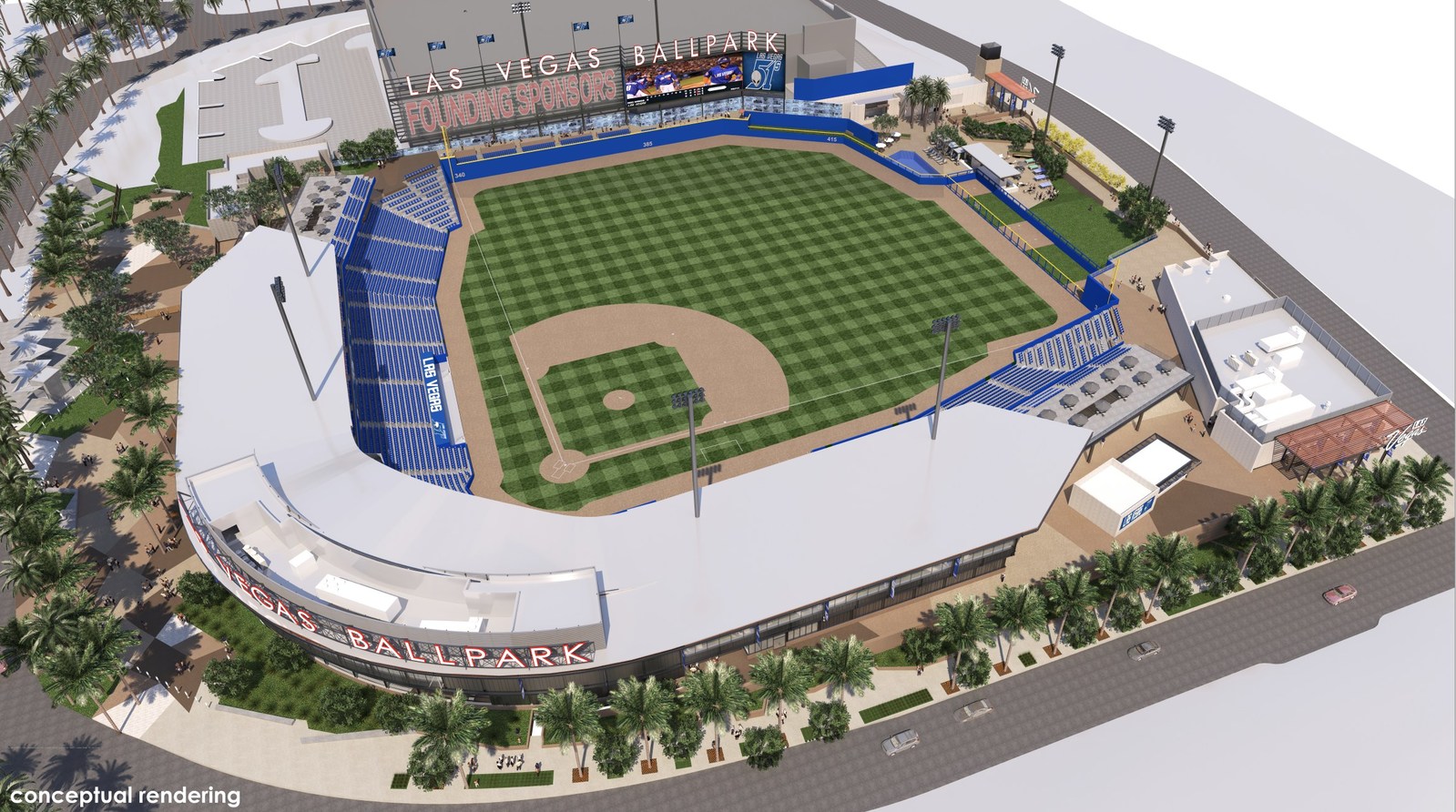 Construction has begun on the new Las Vegas Ballpark, a 10,000-person capacity baseball stadium that will be the home of the Las Vegas 51s, a member of the Pacific Coast League and a Triple-A affiliate of the New York Mets. In attendance at the groundbreaking were the Las Vegas Convention & Visitors Authority, Major League Baseball executives, the Howard Hughes Corporation, community leaders and fans.
Located on approximately eight acres, the Las Vegas Ballpark is the newest addition to Downtown Summerlin, home to 400 acres of retail, entertainment, office, hotel and multi-family residential elements within the 22,500-acre Summerlin master planned community. The new ballpark, situated just south of City National Arena, is the second major sports facility in Downtown Summerlin.
"The Las Vegas 51s were our city's original professional franchise and baseball has been a core part of the Las Vegas community for decades," said Rossi Ralenkotter, president and CEO of the LVCVA. "I am pleased to continue our long-standing partnership with the team and am excited about the tremendous opportunities the Las Vegas Ballpark will bring to Southern Nevada with its new home in Downtown Summerlin."
The Las Vegas Ballpark will also host civic, community, nonprofit and various sporting events. The ballpark is scheduled to open in time for the 2019 season.