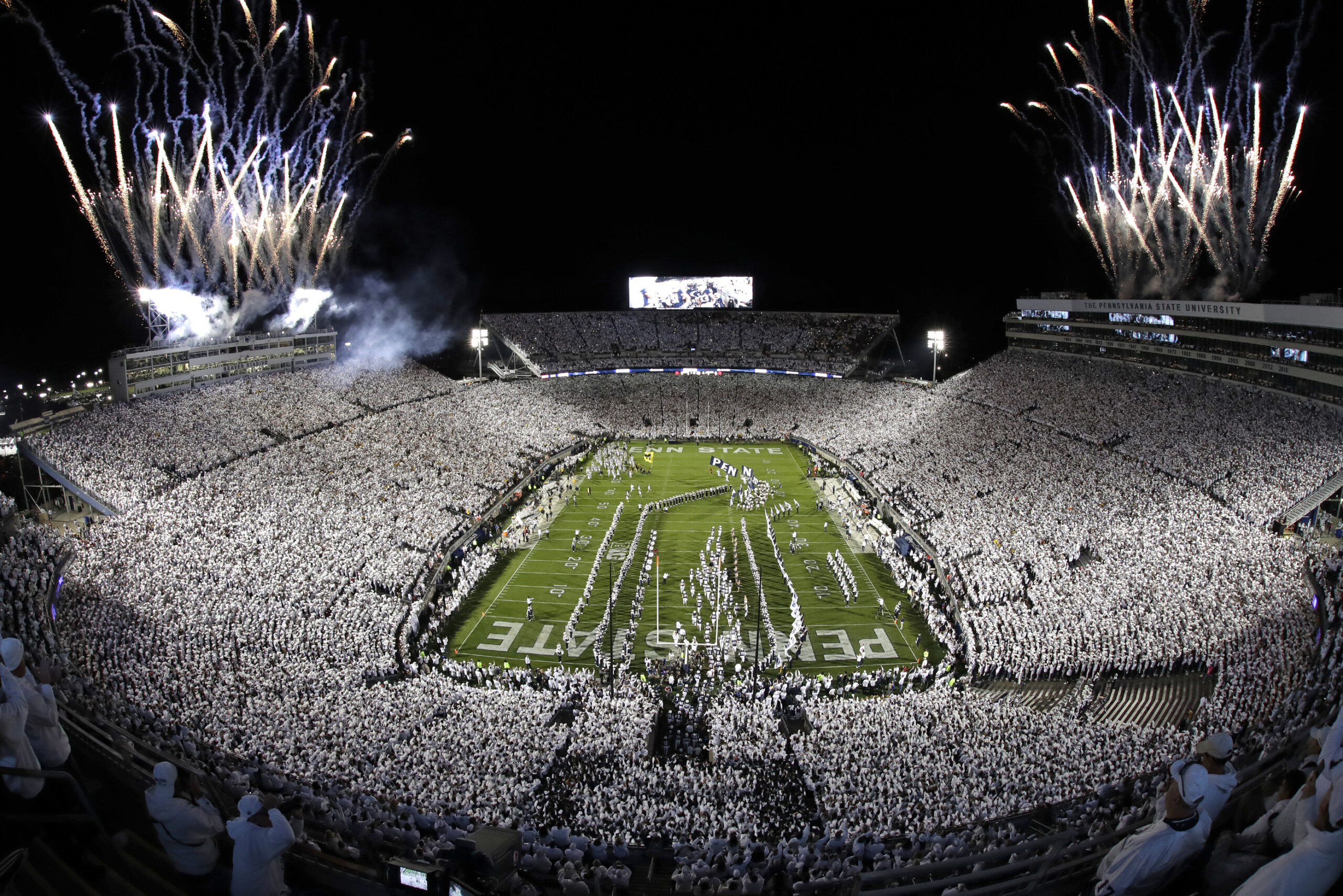 One of the biggest stadiums in college football may undergo future changes after Penn State University and Populous will be working on future plans for Beaver Stadium as part of a study to review and evaluate current and upcoming required major maintenance projects.
The study will also investigate renovation options to improve fan comfort and provide a greater variety of amenities at the stadium. The study follows work done by Populous and Penn State as part of the ICA Facilities Master Plan that was announced in March 2017.
"We are excited to work with Populous, led by Penn State letterman Scott Radecic and alum Jeff Funovits, on this important project in our Facilities Master Plan," said Vice President for Intercollegiate Athletics Sandy Barbour. "Our team is looking forward to the feedback from our user groups in order to create the roadmap for the necessary and desired renovations as well as to maximize the value that Beaver Stadium brings to our campus and community."
Beaver Stadium opened in 1960 and has grown from a capacity of 46,284 to its current 106,572, which makes it one of the biggest stadiums in the world. It had lights added to the venue in 1984 and then a series of future expansions, including a new upper deck in 1991 over one end zone and then another upper deck in 2001, bringing the capacity at that point to 107,282. The capacity was decreased slightly in 2011 to comply with the Americans with Disabilities Act.
"It's both a personal and professional honor to work with Penn State again," said Radecic, Populous senior principal and member of Penn State's 1982 national championship team. "Our relationship with the university and ICA goes back 25 years, but it's always been the forward-looking nature of our work that has been the most rewarding."
Populous will conduct an inclusive study with recommendations to address Beaver Stadium's near- and long-term maintenance needs, operational efficiencies, partnership opportunities as well as improvements to the fan and student-athlete experience. The study is expected to last through the summer of 2021.
In 2016, Penn State Athletics collaborated with Populous to develop and produce a comprehensive Facilities Master Plan. The master plan called for substantial renovations to Beaver Stadium including a significant increase in chairback seating, new concessions locations and food options, new restrooms, wider concourses and additional premium seating options.
"Years after my first game as a freshman, I still hear the chants of "We are" echoing off the seating bowl at Beaver Stadium," said Funovits, Populous principal and planner. "We're thrilled to help make the stadium a bucket list destination and memory maker for generations to come."