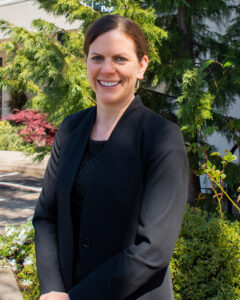 Colleen Wrenn, the senior director of TrackTown USA in Oregon, has been appointed chief of Paralympic Games delivery officer by the International Paralympic Committee following an extensive global recruitment process. She will begin the position May 24.
Wrenn will bring more than 20 years of experience to the IPC in planning and delivery of major events, including her involvement in the 2010, 2012 and 2014 Olympic and Paralympic Games, as well as the 2019 Panamerican and Parapan American Games.
She also helped deliver the World Para Athletics and IAAF World Championships in London in 2017, the IAAF World Indoor Championships in 2016, and the Modern Pentathlon World Championships in 2002. In recognition of her contribution to the Organizing Committee, she was selected as a torchbearer for the Sochi 2014 Olympic Torch Relay.
"I'm thrilled to join the IPC," said Wrenn. "I have been fortunate to see first-hand the tremendous impact para sport has, not just on the athletes participating, but on all those touched by para events— media, volunteers, spectators, and even community members who may never step foot in a venue but benefit from improved infrastructure and other legacies long after the last medal is awarded. I am honored and excited to be a part of this transformational movement."
"When we created this position, we knew successfully filling it would require a rare individual," said IPC CEO Mike Peters. "We could not be any more excited than we are to have Colleen joining our team in this capacity. The Paralympic Games are now firmly established as the one of the world's largest and most impactful sport events, and Colleen will provide our stakeholders with the strategic direction, innovation and collaboration necessary to further grow and reach new heights with the Games.
"Colleen joins at arguably one of the busiest times in our history with two Paralympic Games taking place almost back-to-back for the first time ever. With her track record and experience, we are confident she will meet the challenge and be a fantastic asset for the team and wider Paralympic movement."