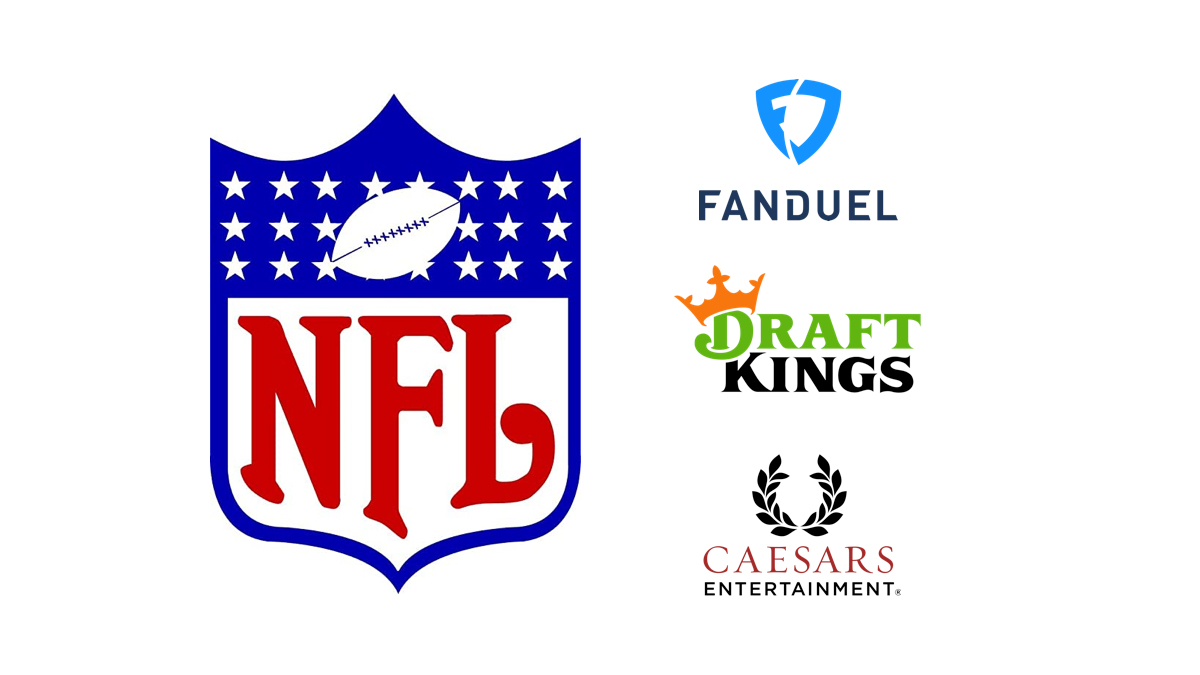 The National Football League has gone all in on sports betting announcing its first sportsbook partnerships a triple arrangement with Caesars Entertainment, DraftKings and FanDuel. Under terms of the multiyear deal, each will become an official sports betting partners of the NFL and each will have exclusive ability to leverage NFL marks within the sports betting category to activate around retail and online sports betting.
The companies intend to engage with fans through NFL-themed free-to-play games.
In addition, Caesars, DraftKings and FanDuel will have the right to integrate relevant sports-betting content directly into NFL Media properties including NFL.com and the NFL App. DraftKings and FanDuel plan to enhance their fan experiences with NFL highlights, footage and Next Gen Stats content. Caesars and the NFL intend to collaborate on integrating NFL content into Caesars platforms as well.
All three companies have also agreed to adhere to the NFL's core integrity policies, and will collaborate with the NFL on intelligence sharing, advocacy efforts and responsible gaming education.
"As the sports betting landscape has continued to evolve in the United States, we have been thoughtful with our strategy and are excited to announce three partners who share the NFL's vision and goals," said Renie Anderson, chief revenue officer and executive vice president of NFL partnerships. "Working closely with Caesars, DraftKings and FanDuel, we will provide fans new and different ways of interacting and engaging with the sport they love."
Caesars Entertainment already had an agreement with the league to be the official casino sponsor, which will continue to give it exclusive casino rights to use NFL trademarks in its marketing. As part of that deal, Caesars is entitled to activate at key NFL events including the 2022 Pro Bowl and 2022 NFL Draft in Las Vegas.
DraftKings also had a previous deal, serving as the league's official daily fantasy partner. That deal also includes integrations across NFL Media properties including a continued prominent presence within the NFL RedZone channel.