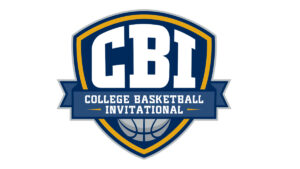 Daytona Beach's Ocean Center will be the host in March for the 14th annual College Basketball Invitational, featuring 16 teams from across the country not selected for the NCAA Tournament.
The CBI is one of four postseason men's college basketball tournaments along with the NCAA, NIT and CIT. Prior to last year, the CBI was held on campus sites with the championship decided in a best-of-three series. After holding last year's CBI in Daytona Beach and receiving high praise, it was decided to return to the Ocean Center this March 19–23.
"There's no more powerful testament to a successful partnership than repeat business," said Ocean Center Director Tim Riddle. "We work diligently to ensure each event we host goes beyond expectations. We're grateful Gazellle Group gave Ocean Center, and really our community, the opportunity to show them what we could offer in 2021. We look forward to welcoming back the competitors along with their friends, family and fans in March for another successful tournament."
The 2022 CBI will be a single-elimination tournament. Last year, Pepperdine won the CBI with an 84-61 win over Coastal Carolina in the championship game. First held in 2008, the tournament has been ever-present on the college postseason space except for the 2020 event, which was cancelled because of COVID-19. Past champions include Oregon State in 2009, VCU in 2010, Oregon in 2011, Pittsburgh in 2012, Loyola of Chicago in 2015 and Nevada in 2016.
"The response we received before, during and after last year's CBI was overwhelming, especially when you consider the circumstances the country faced at the time," said Gazelle Group president Rick Giles. "Because to that, we felt a return to Daytona Beach was warranted. With the location of the hotel being on the beach and the arena being across the street from the hotel, it really is the perfect setting for what we hope will be another exciting CBI."
Tickets for the 2022 College Basketball Invitational will go on sale beginning February 1 and tickets may also be purchased at the Ocean Center box office on game days.