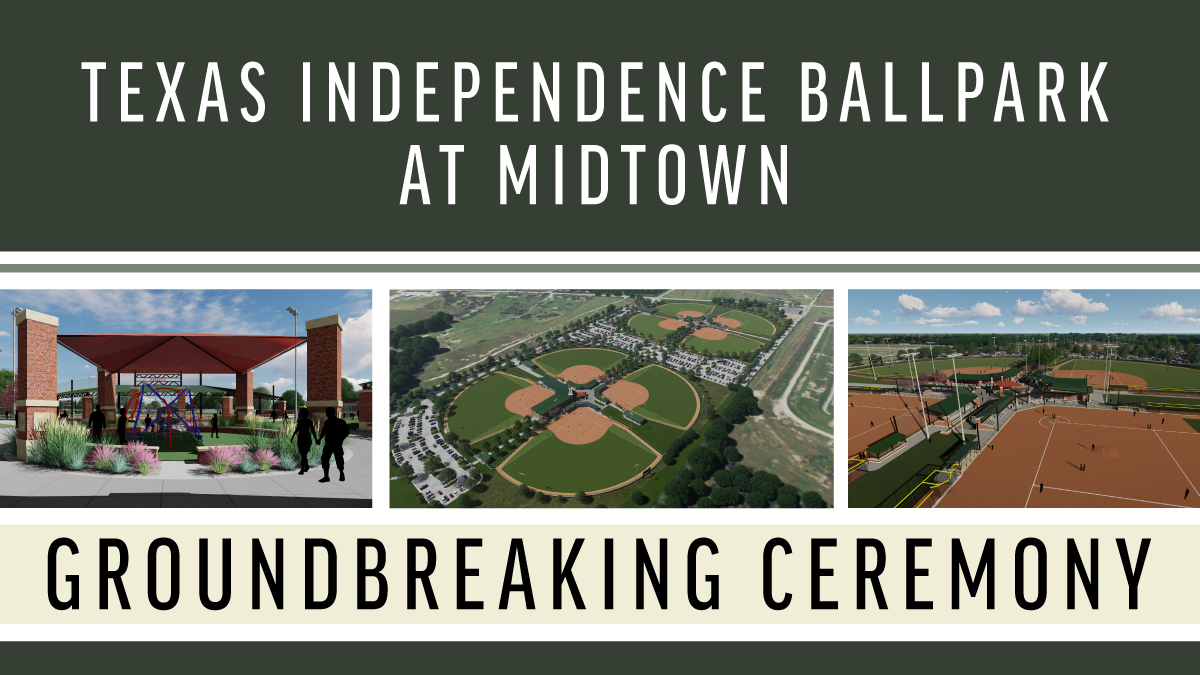 Midtown in College Station, Texas, recently celebrated the groundbreaking of phase 1 of Texas Independence Ballpark.
Phase 1 will include four baseball fields, batting cages, concessions stand and more.
"This is one of those things that further puts College Station on the map for the sports world, particularly from just under teens through the teen years," College Station Mayor Karl Mooney told KBTX Channel 3. "It's going to be a fine example of when College Station puts its mind to doing something well and right, it hits the mark."
The city of College Station has contracted Vaughn Construction for the $16.6 million project. The proposed second phase is part of next month's bond election which would add another four fields. The Midtown area will also look for expansion in the form of new apartment complexes and retail space.
"These folks are gonna come here, they're going to be able to participate in competitions, they'll be here for several days when there's a tournament," Mooney said. "They'll be in our hotels, our restaurants, gas stations, every place and contributing to the economic welfare of our city, and that benefits everybody."
Steve Wright, director of College Station Parks and Recreation, echoed Mooney's comments, adding that the new complex will attract more events and offer a venue that competes with those of a bigger city.
"I think the usage of these fields as the word is already getting out, we're already getting a lot of interest from the traveling teams that normally have to go to Austin or Houston or some of the larger cities to have this size of a complex," Wright said. "They can now stop over here in College Station, spend the weekend and learn more about what we have to offer."