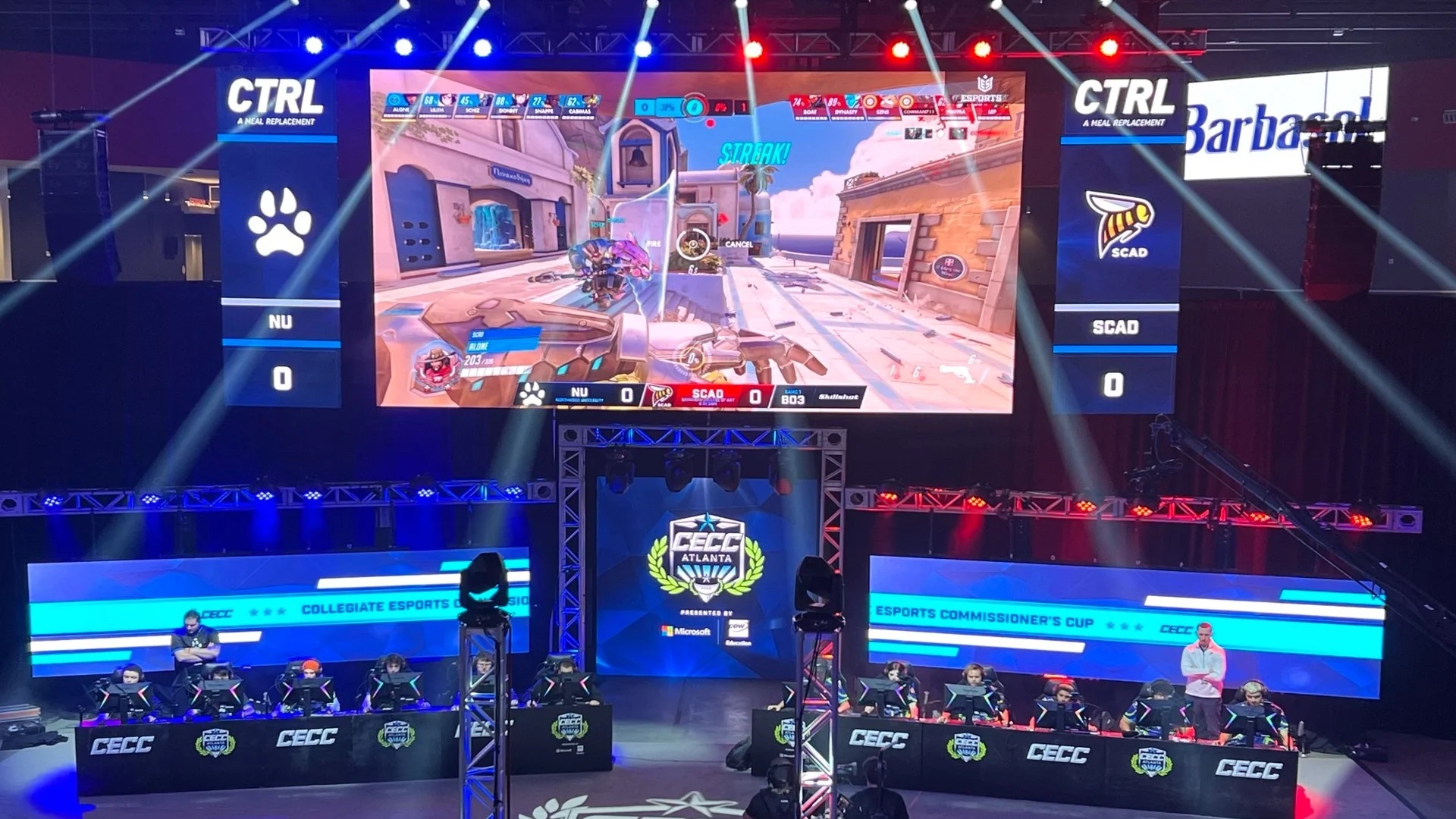 Collegiate Sports Management Group and EsportsU announced today it has selected Esports Stadium Arlington to host its Collegiate Esports Commissioner's Cup Texas Finals on May 6-7.
CECC Texas is the largest multi-conference gathering of collegiate esports programs with 64 teams competing in Super Smash Brothers Ultimate, Overwatch 2, Rocket League and Valorant. In May 2022, the Gateway Center Arena in Atlanta hosted the CECC Finals in front of more than 2,600 ticket holders as teams from multiple conferences including ECAC, ECC, NECC, NJCAAE and Peach Belt participated in last year's qualifiers that lead to the CECC Finals.
CECC Texas starts May 6 with qualifying rounds leading to the semifinals, finals and grand finals on May 7. Two of the four regional qualifiers have already been completed with West and Midwest qualifiers scheduled for March. Sixteen conferences are confirmed to receive bids for the event. Official seeding will be announced May 2, 2023.
"The 2022 CECC Finals in Atlanta featured the best competitive talent in college esports," said Angela Bernhard Thomas, chief esports officer for CSMG and EsportsU. "More than 40 markets across the country competed in a rigorous RFP process to host the 2023 event commonly called 'Nationals' among college students. Ultimately, through a robust set of criteria, we have selected the Esports Stadium Arlington. Their engaged community, access to world-class brands, ease of event logistics, promotional support and collaborative spirit were ultimately the deciding factors."
Esports Stadium Arlington has hosted several major esports events since its opening in 2018 including Call of Duty League, CS:GO, Rocket League, SMITE, DOTA2 and Overwatch League. The venue will host not only the CCEC but also the first live College Esports Awards Show.
"Esports Stadium Arlington was created to provide a turnkey solution for esports and gaming entertainment events — an easy event setup, professional class gaming experience, proper support and amenity spaces and an electric fan atmosphere," said Corey Dunn, executive director for ESA. "CECC is cultivating the next generation of esports professionals."