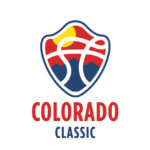 The Colorado Classic cycling race has announced that it will be a women's-only event in 2019, becoming the only women's stand-alone stage race in the Western Hemisphere on the UCI calendar and USA Cycling's Pro Road Tour.
RPM Events Group LLC, organizers of the Colorado Classic, will offer riders a prize purse nearly four times the amount of the 2018 race and more than its former men's race, along with stipends to support team travel and expenses. The event will cover four stages across Colorado from August 22–25, although exact locations have not yet been announced.
"From the inaugural race of the Colorado Classic two years ago, the organization has stood behind women," said Kristin Armstrong, a three-time Olympic champion from the United States. "The announcement today of a women's-only UCI stage race truly shows the dedication and commitment the Colorado Classic has to women in sport. I was fortunate enough to have my start in a women's-only event back in 2002 at the HP Women's Challenge; I know first-hand the tremendous amount of impact this will have on women's cycling by creating and providing opportunity for spectators and riders across the world."
"With women's cycling, we saw the greatest opportunity to fulfill our mission to create a world-class race in Colorado that is socially impactful," said Ken Gart, chairman of RPM Events Group. "By creating one great race instead of two average ones, we can shine a bright light on Colorado and pro women's racing while affecting meaningful social change."
The Colorado Classic has been staged since 2017 and was the first major cycling race in the United States not to use podium hostesses. The Colorado Classic also has assembled an all-female team of public address announcers for the race and is expected to feature several female influencers and heroes in women's athletics at the event.