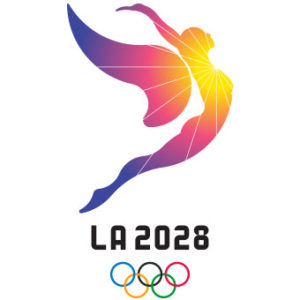 LA 2028 has announced that Chief Executive Officer Gene Sykes will transition to a new advisory role with an invitation to join the LA 2028 board. Chairman and President Casey Wasserman will continue to lead the organization responsible for organizing the 2028 Olympic and Paralympic Summer Games.
Sykes joined the bid effort in November 2015. He worked with Wasserman to oversee LA 2028's transition from a bid committee to an organizing committee after the International Olympic Committee awarded Los Angeles the event.
"On behalf of all of us at LA28, I want to thank Gene for his friendship, his leadership and his passion for seeing the Games return to his native Los Angeles," said Wasserman. "We are grateful for Gene's contribution to the next chapter of Los Angeles' Olympic and Paralympic story and appreciate the diligent work he's done to build our organizing committee's foundation. We are well positioned for our journey ahead."
Sykes, who previously was a partner with Goldman Sachs, will transition to the new role on January 1. While the events are still a decade away, LA 2028 is expected to begin partnership sales in 2019, refine its Games plan and launch its youth sport program.
"Working with Casey and the rest of the LA28 team has been a remarkable experience," Sykes said. "I am proud of our accomplishments and look forward to continuing to support the mission of LA 2028 as the Olympic and Paralympic Games come to Los Angeles."