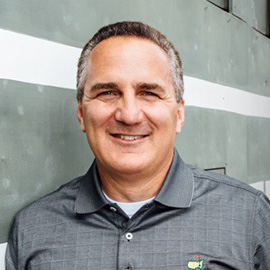 Mark Lev has been named president of Fenway Sports Management, a global sports marketing firm that works with venues and brands including the Boston Red Sox. Lev most recently served as the company's managing director, a position he started in 2015. He was hired by FSM in 2005 and was one of the first members of its leadership team after the company was created in 2004.
"Mark joined the team when FSM was more of a concept than a company," said Red Sox President and CEO Sam Kennedy. "His appointment as FSM president is a reflection of the organization's strong current state, which he has been instrumental in building over the past 15 years. It is a privilege to hand over the reins to such a capable leader."
Lev brings to his new role more than 25 years of experience in sports marketing. He began his career working with the NBA's Boston Celtics before moving on to serve as executive vice president of ANC Sports Enterprises for six years. In 2005, he joined FSM and has been instrumental in securing high-profile sponsorship deals for Fenway Sports Group-owned properties. He has also played an integral role in bringing major special events to Fenway Park, such as Polartec Big Air, Citi Frozen Fenway and the upcoming Red Bull Crashed Ice.
"There is nothing more gratifying than seeing a company grow and succeed, and being part of each phase of that progression," Lev said. "I am honored to be leading such an amazing and talented group of individuals who have made this company what it is today. I look forward to building on the success we have achieved in this new phase for FSM."