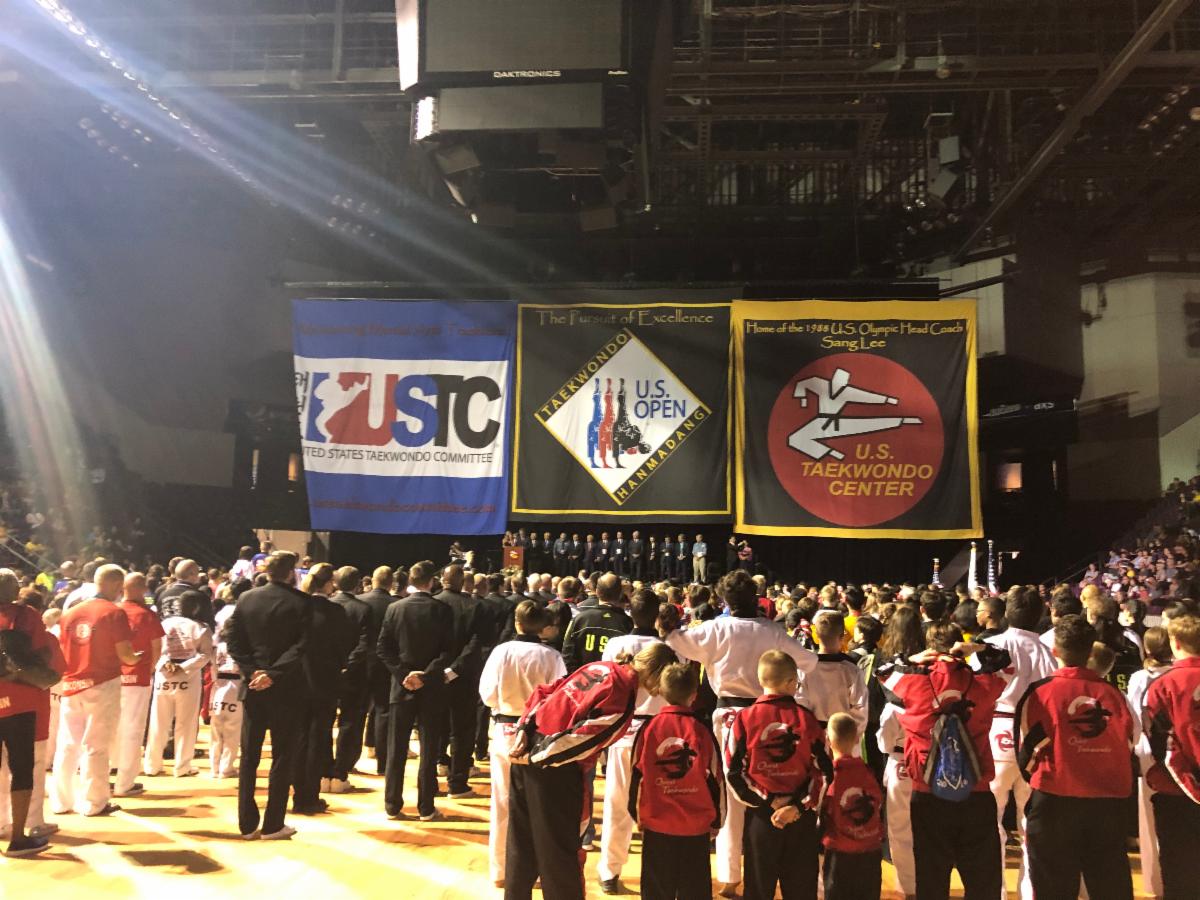 The 2023 U.S. Open Taekwondo Hammadang will be staged at Ed Robson Arena in Colorado Springs, July 28–29. The event, part of the Rocky Mountain State Games, allows children, adults and families to compete on an international stage with athletes ranging in age from 4 to 90.
Organizers expect up to 1,500 athletes to compete at the arena, which was recently opened on the campus of Colorado College. The event will also include a performance by the Shinhan University Korean Demonstration Team.
Sang Lee, founder of U.S. Taekwondo Center, established the center in 1986 in Colorado Springs and was the U.S. head coach when taekwondo debuted at the 1988 Olympic Games in Seoul. In 1992, he created the U.S. Open Taekwondo Hanmadang, held at the Olympic & Paralympic Training Center in Colorado Springs, which at the time was the first open taekwondo championships in the world.
"We are honored to bring this tournament to the Colorado College campus in downtown Colorado Springs," said Jay Lee, tournament director. "Colorado College has a world-class reputation for innovation and education and we are excited to use their state of the art arena, which will provide our athletes and families an incredible experience."
Ed Robson Arena, part of the City for Champions initiative, is the home of the Colorado College Tiger hockey team. The venue is preparing to host the 2023 USA Weightlifting National Championships and 2023 World Jump Rope Championships this summer.
"We are thrilled to host such a prestigious event in Robson Arena this summer," said Lesley Irvine, vice president and director of athletics at Colorado College. "We know the venue will provide an incredible platform for the tournament and also provides significant exposure to the college and city. These types of partnerships point to the power and impact of the arena and it's wonderful to see that come to life."