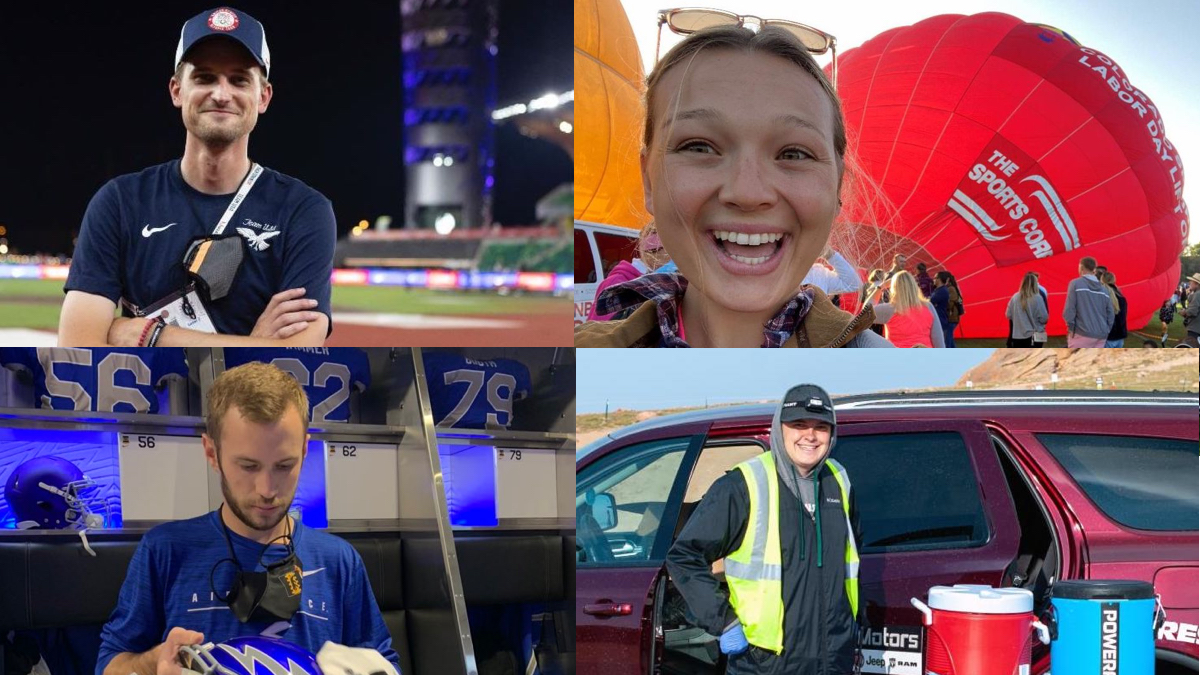 To meet the growing changes in the developing sports industry, the Colorado Springs Sports Corporation has announced the hires of Davis Tutt, Brock Chartier and Travis Stedman to the team while also announcing a new role for Molly Sharples.
Tutt joins Sports Corp as the Director of Operations. Prior to Sports Corp, Tutt served as the Coordinator of NGB Services at the U.S. Olympic & Paralympic Committee where he organized the National Governing Body Council, content creation & delivery of the USOPC's "Best Practices" seminars, and the planning & execution of the Team USA Olympic Team Trials
Chartier joins the team as an Event Coordinator. A former varsity soccer player at Illinois College, Chartier will plug in as lead on the Rocky Mountain State Games. Prior to Sports Corp, Chartier was football and track & field equipment manager at the U.S. Air Force Academy.
Stedman also joins Sports Corp as an Event Coordinator. Stedman started at Sports Corp as an intern in the fall of 2019, where he helped execute the Hockey Face-Off Luncheon and Colorado Springs Sports Hall of Fame. Stedman will play a leading role in the coordination of the Colorado Springs Sports Hall of Fame and other annual Sports Corp major events.
Sharples will be the organization's marketing manager after she joined the team in 2019 as a summer intern. Following her internship, Sharples served as a full-time Event Coordinator 2019-2021. Sharples has played a key role in the marketing & media execution and on major events such as the Sports Corp Golf Tournament, Rocky Mountain State Games, The Broadmoor Pikes Peak Cycling Hill Climb, and Colorado Springs Labor Day Lift Off.
"The Colorado Springs Sports Corp is committed to supporting the sports community and delivering world class events to the Pikes Peak Region," Sports Corp President and Chief Executive Officer Megan Leathem said. "We are thrilled to have a creative and energetic team to build on our established foundation as we move into 2022."