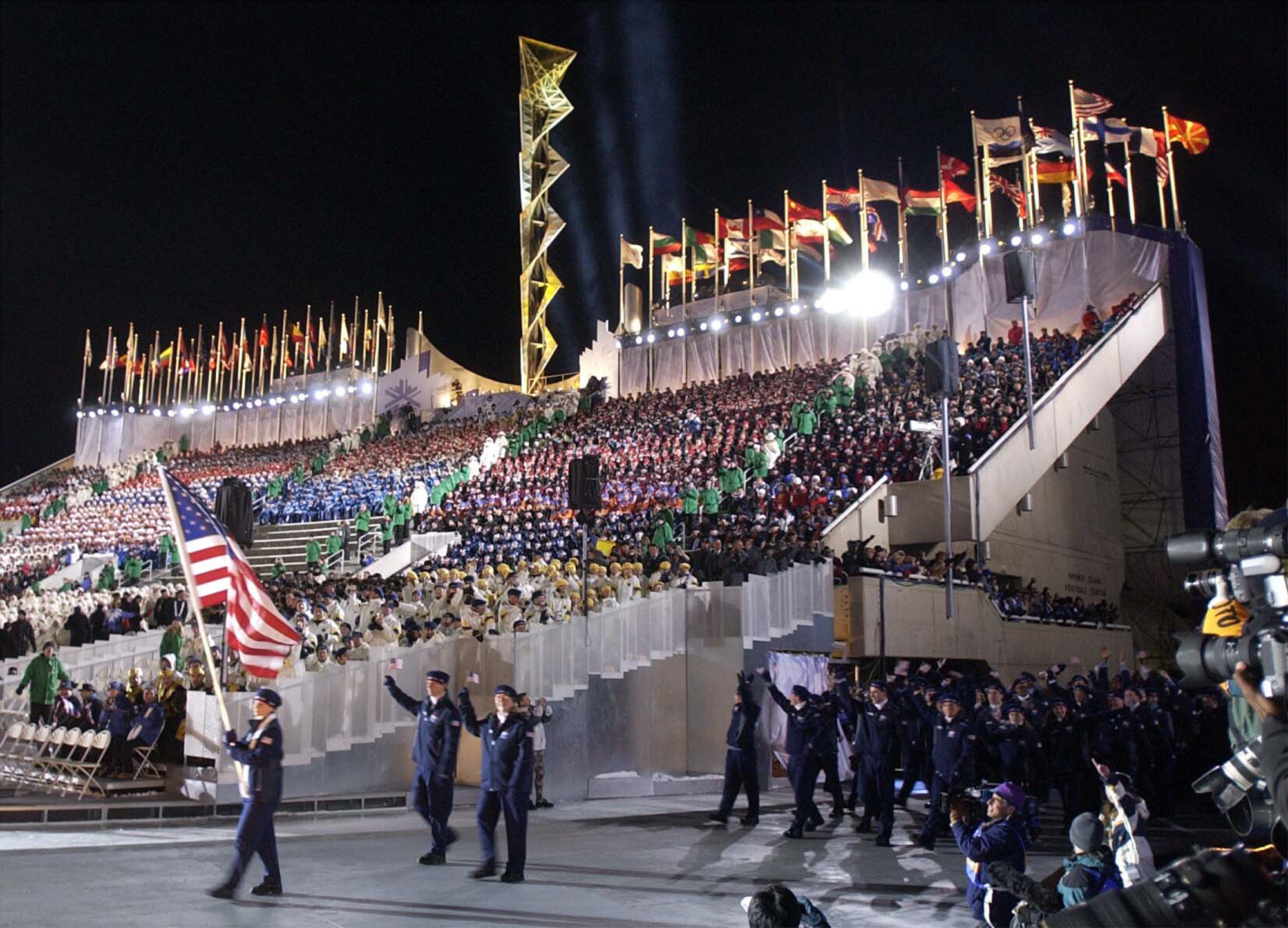 The Salt Lake City-Utah Committee for the Games said Monday that they would hope to have a resolution on whether it bids to host the 2030 or 2034 Olympic and Paralympic Winter Games at some point in 2022, potentially in the first half of the year.
Fraser Bullock, president and chief executive officer of the Salt Lake City–Utah Committee for The Games, said after a strategic board meeting on Monday that their group has been continuously engaged with the United States Olympic and Paralympic Committee in working on multiple issues, including a decision on what Games to bid on.
USOPC Chief Executive Officer Sarah Hirshland spoke to the committee ahead of USOPC board meetings scheduled for later this week in Salt Lake City. Along with picking which Games to host, the SLC committee plans to spend the next few months continuing to build its bid file, keep up dialogue with the International Olympic Committee's Future Host Commission and expand its outreach to Utah communities. The SLC group has had two virtual meetings with the IOC in the past month.
The proposed budget of a future Salt Lake City Games is $2.2 billion, Bullock said about $200 million less than what the 2002 budget was. The operational component of the budget would be $1.75 billion, with $200 million in contingency and $250 million for what organizers refer to as "legacy," money that would be left primarily directed to the Utah Olympic Legacy Foundation — which was set up after the 2002 Games' finished with a surplus — as well as the Utah Sports Commission.
"With that legacy funding, we can do something special," Bullock said. "The 17 days are an enabler to do even greater things."
The budget is calculated in 2030 dollars, Bullock said, with an inflation figure of 24 percent.
Organizers said the bid would have no local or state taxpayer money with federal support for security and transportation and they have contracted for 13,000 hotel rooms with 105 properties, more than half of the total expected need for a future Games.
The obvious big question is whether financially having back-to-back Games in the United States is possible with the 2028 Summer Games heading for Los Angeles. Bullock said LA28 organizers have "been very supportive and very helpful as we tackle these technical issues. There have been a couple of issues that we've worked through and said 'yeah this could work,' and we have more issues to go through. It's not just convincing the IOC, it's making sure all of us are absolutely convince that not only would back to back Games be successful, but that they would thrive.
Along with Salt Lake, notable potential bids for 2030 could come from Sapporo, Japan, which hosted in 1972, and a joint bid in Canada between 2010 host Vancouver, Whistler and the four First Nations.
SLC bid leaders plan to use February not only to be in Beijing first-hand as part of the IOC Observer Program but also having some 20th anniversary celebrations of the 2002 Games as a way to continue momentum toward a bid. "This gives us a chance to share our legacy and put it out on display and celebrate that legacy," SLC-Utah Board Chairman Catherine Raney Norman said.