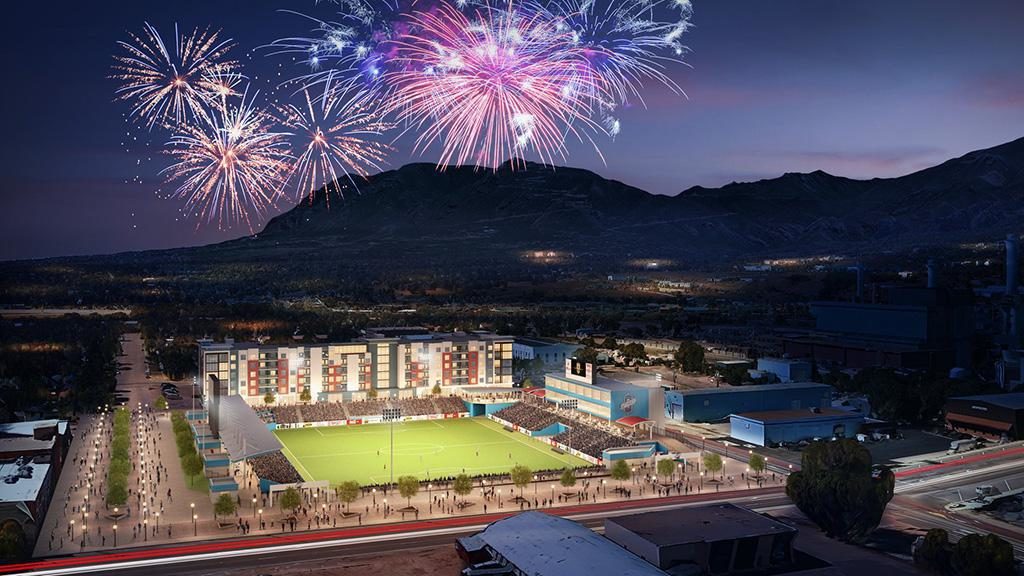 The new soccer stadium in downtown Colorado Springs, Colorado, will have an artistic flair. As the future home of the USL's Colorado Springs Switchbacks prepares to open, Weidner Field's exterior will feature 10 multicolored 9-foor by 12-foot sports-oriented pieces of art by famed artist Leroy Nieman.
The prints will be installed on the stadium's outside walls, a collaboration between the LeRoy Neiman Foundation and Weidner Apartment Homes. They will be gifts to the city from Colorado Springs native Dean Weidner, founder of Weidner Apartment Homes.
Nieman was known internationally for his work of sports art, including works from the Olympic Games. A full display of his artwork is also available across the street from the stadium at the new U.S. Olympic and Paralympic Museum.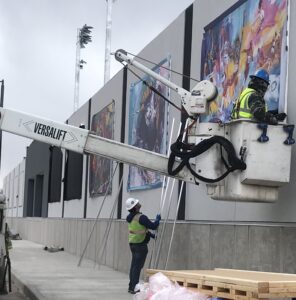 "Showcasing Neiman's work on the exterior of Weidner Field is a place-making cultural statement of magnitude," said Weidner. "Where once stood a vacant lot, now is a place where anyone, regardless of age, means, language or ability may gravitate to nearly 1,200 square feet of Neiman's legendary artwork. By targeting urban renewal areas and high-traffic locations, public art installations like this make it possible for anyone to enjoy a cultural experience."
The stadium will see its debut on May 21 when the Switchbacks host New Mexico United.