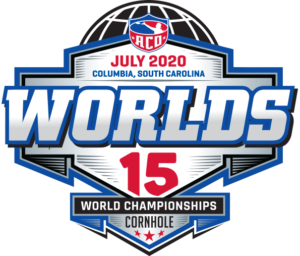 Columbia, South Carolina, will host the American Cornhole Organization World Championships presented by Bud Light at the Columbia Metropolitan Convention Center. The event, to be held July 20–25, is sponsored by Experience Columbia SC Sports and Discover SC.
The ACO Worlds are in their 15th year and feature the best cornhole players in the world and will be open for attendees. Amateur participants will also have a chance to compete in an event called the World Tailgator Championship.
"We are so excited to host the 15th ACO World Championships here in Columbia, SC," said Jarrett Dowling, sales manager with Experience Columbia SC Sports. "This event has been held all over the country and we can't wait to once again show off what makes our city so special. The athletes and spectators will be following the city's face mask ordinance and we have full confidence in the safety precautions the Convention Center has put into place. They have gone above and beyond to make this is a safe and enjoyable experience for everyone in attendance."
Players at the event will compete in doubles, seniors singles, women's singles, junior singles and co-ed divisions.
"The ACO is extremely excited to be bringing our World Championships of Cornhole 15 to Columbia, South Carolina, this year," said American Cornhole Organization CEO Frank Geers. "We believe our players will love the experience of Columbia. It's free for spectators and if you want to jump in a game or two there will be plenty of opportunity for walk up play. We will be showcasing many world divisions throughout the week. It all leads up to Championship Saturday, which will feature all the best of the best competing for their division world titles."