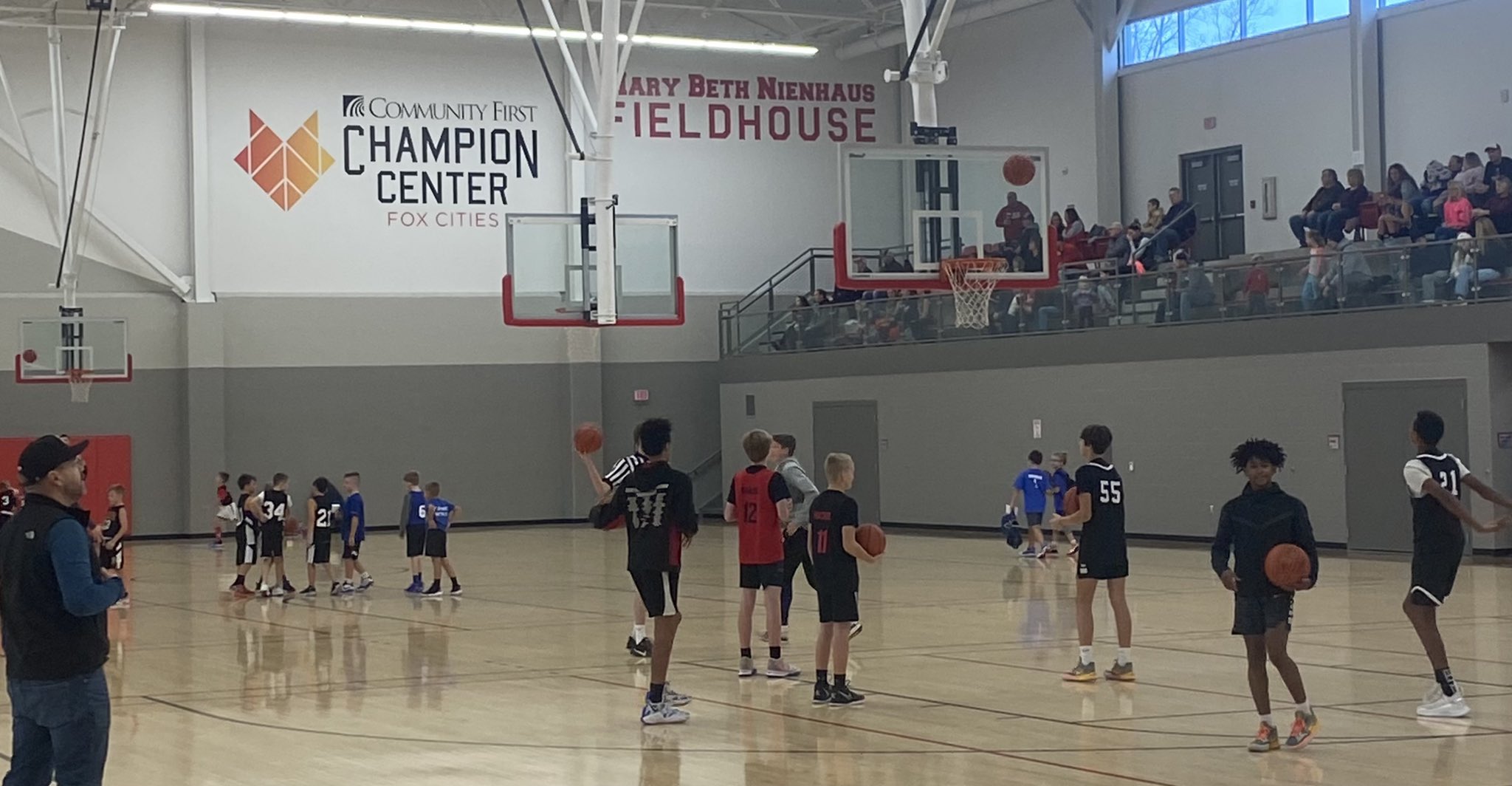 The seasonal arena at the Community First Champion Center in Grand Chute, Wisconsin, is getting a new name.
The 164,000-square-foot indoor sports facility features both ice and hard-court surfaces, as well as the seasonal arena — which will now be known as the BayCare Clinic Seasonal Arena.
Fox Cities Sports Development, Inc. announced a partnership with BayCare Clinic, LLP — a physician-owned specialty-care clinic in northeastern Wisconsin and Michigan's Upper Peninsula — for naming rights.
"We are pleased to recognize BayCare Clinic for their continued support of healthy activities for youth in our community. This partnership with BayCare Clinic will continue to support the great programs held at Community First Champion Center," said Pam Seidl, president of Fox Cities Sports Development, Inc. and executive director of the Fox Cities Convention & Visitors Bureau.
Community First Champion Center opened in November 2019. The unique configuration of the venue allows for year-round activity, housing an NHL-sized ice rink in the fall and winter months and transitioning to four basketball or volleyball courts during the spring and summer.
"The partnership with Fox Cities Sports Development, Inc. offers a mutually beneficial opportunity through which both partners can help highlight the importance of physical activity among the youth," said Chris Augustian, chief executive officer at BayCare Clinic. "BayCare Clinic has long been an advocate for preventative medicine often in the form of encouraging a healthier diet and increased physical activity among its patient population as well as among members of the general public."