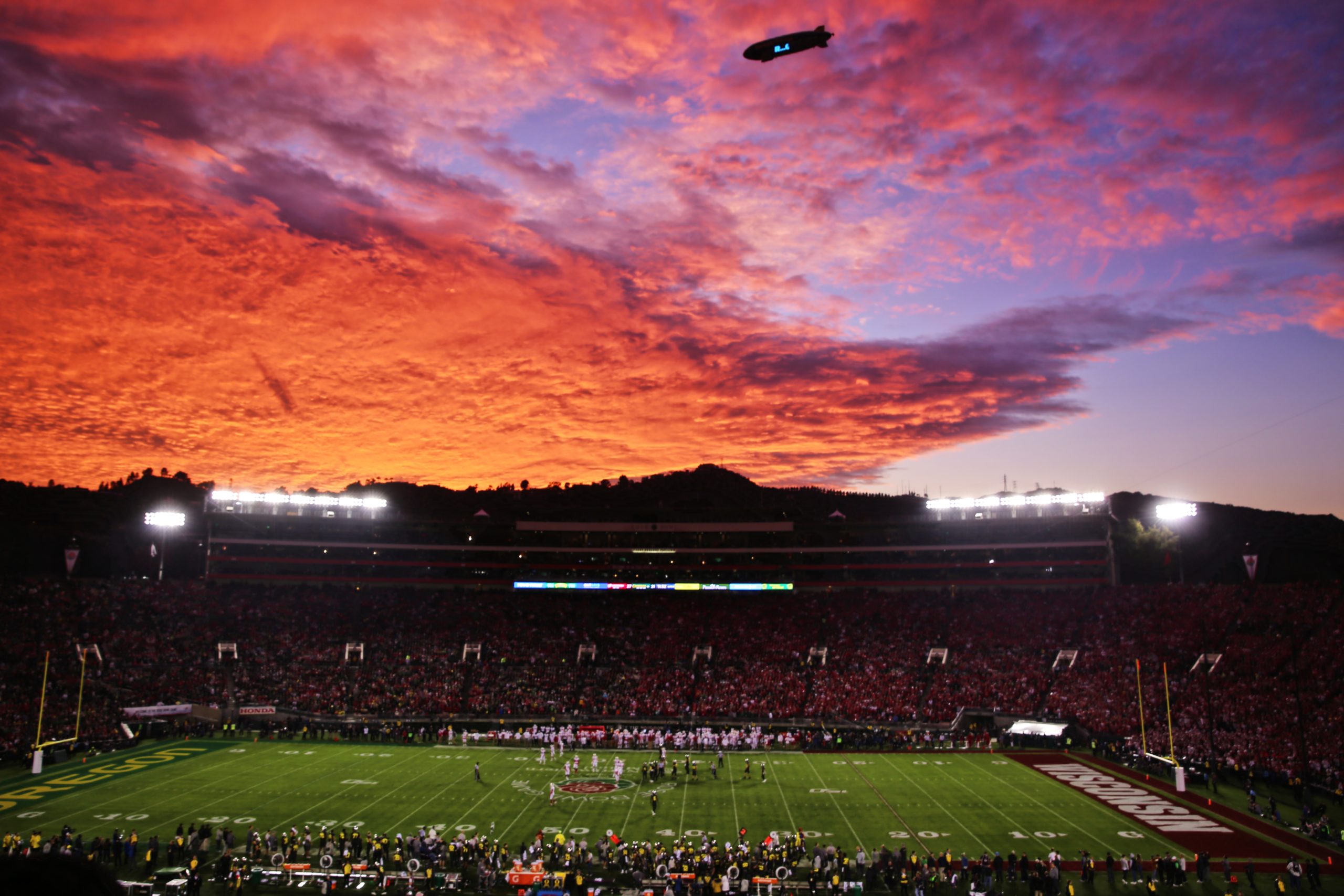 Two Congressmembers have launched the Historic Stadium Caucus in United States Congress to preserve the legacy and protect the integrity of multiples venues across America.
At the launch, eighteen of the most iconic college football venues are committed to participating in the Historic Stadium Caucus. These include:
Beaver Stadium (Penn State, State College, Pennsylvania)
Camp Randall Stadium (University of Wisconsin, Madison, Wisconsin)
Cotton Bowl (Dallas, Texas)
Davis Wade Stadium (Mississippi State, Starkville, Mississippi)
Franklin Field (University of Pennsylvania, Philadelphia)
Husky Stadium (University of Washington, Seattle)
Jordan-Hare Stadium (Auburn, Auburn, Alabama)
Los Angeles Memorial Coliseum (University of Southern California, Los Angeles)
Memorial Stadium (University of California, Berkeley, California)
Memorial Stadium (University of Illinois, Champaign, Illinois)
Memorial Stadium (Clemson, Clemson, South Carolina)
Nippert Stadium (University of Cincinnati, Cincinnati, Ohio)
Rose Bowl Stadium (Pasadena, California)
SJSU Spartan Stadium (San Jose State, San Jose, California)
Tiger Stadium (LSU, Baton Rouge, Louisiana)
Vaught–Hemingway Stadium at Hollingsworth Field (University of Mississippi, Oxford, Mississippi)
Wallace Wade Stadium (Duke University, Durham, North Carolina)
Yale Bowl (Yale University, New Haven, Connecticut)
US Representatives Garret Graves (R–Louisiana) and Mark Pocan (D–Wisconsin) have created the caucus.
"When Tiger fans walk into Death Valley on Saturday nights, they do more than watch a football game – they walk into a 99-year-old local icon that supports our regional economy. Every bowl of jambalaya scooped and Tiger Dog served injects jobs and resources into our community," said Graves. "I am proud to join Rep. Pocan to preserve the legacies of some of our most historic landmarks and create new memories for future generations."
The caucus will bring attention to historic stadiums that were among the first major athletic venues in the United States and continue to host marquee events each year.
"Historic stadiums, like Camp Randall Stadium where the University of Wisconsin-Madison Badgers play, serve a vital role in our communities," said Pocan. "Not only are they where memories are made and young people get inspired to play sports, but they're often hubs of economic activity. We must do everything we can to protect these iconic venues in our communities. I'm glad to join Representative Graves in forming the bipartisan Historic Stadiums Caucus and look forward to the work we'll accomplish together."
The mission of the Caucus is to assist representatives of historic stadiums in ensuring the stadiums can stay up-to-date while preserving their rich historical legacy, including security and safety enhancements plus technological updates and funding for infrastructure updates.
"Historic stadiums like the Rose Bowl have been the backbone of American sports and entertainment for over a century, but their viability and continued operations are in jeopardy with the evolving landscape and expectations of modern-day sports and entertainment," said Jens Weiden, general manager and chief executive officer of the Rose Bowl Stadium. "We believe the launch of the caucus will be a crucial step forward in protecting these iconic venues from being overshadowed and will undoubtedly work towards the appropriate preservation and infrastructure necessities that can continue to energize their existence."