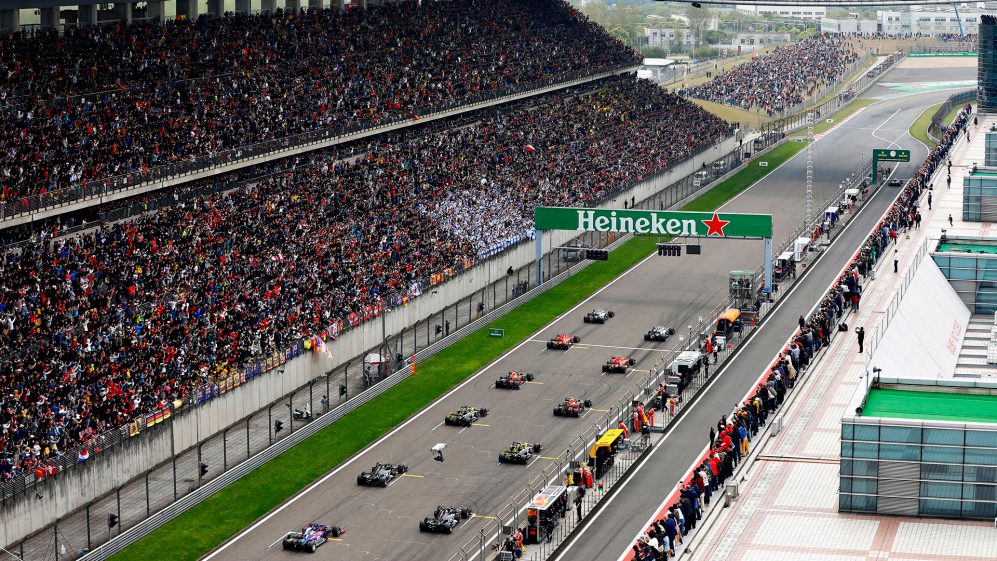 The Chinese Grand Prix, scheduled for April, will be postponed as a result of the coronavirus outbreak that has spread throughout China and the world.
Formula 1 says the decision was made after the race promoter, Juss Sports Group, requested a postponement after discussions with the Federation of Automobile and Motorcycle Sports of People's Republic of China (CAMF) and Shanghai Administration of Sports. The virus has forced the postponement and rescheduling of multiple sporting events that were scheduled to be held in China over the past month and into the rest of the 2020 sports calendar.
"The Chinese Grand Prix has always been a very important part of the F1 calendar and the fans are always incredible," Formula 1 said in a statement. "We all look forward to racing in China as soon as possible and wish everyone in the country the best during this difficult time."
It is the first time that a Formula 1 race has been canceled since the 2011 Bahrain Grand Prix. Because of the postponement, there will be a four-week gap between races in its 22-race schedule although the April 5 Vietnam Grand Prix is now being monitored because of its proximity to China.
In a statement, Formula 1 said it would work with the teams, Juss Sports Group and local authorities to monitor the situation in China and see if it becomes viable to have an alternative date later in the year for the race to be rescheduled.