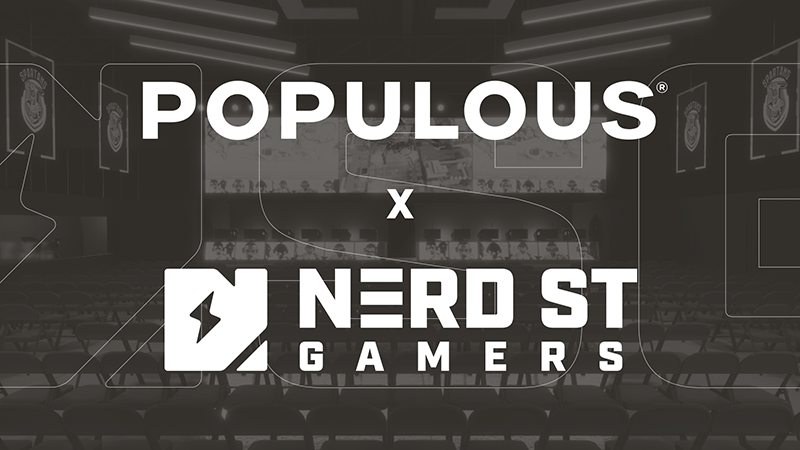 Nerd Street Gamers will have Populous as its architectural firm to work on nationwide expansion of its Localhost esports facilities going forward, the companies have announced.
Populous will serve as the design partner for future Localhosts as Nerd Street Gamers plans to build over 100 Localhosts over the next five years including co-located Five Below stores, university models and regional flagship facilities across the country.
Nerd Street Gamers is dedicated to powering competitive opportunities for gamers while Populous has experience designing esports arenas such as Fusion Arena in Philadelphia and Esports Stadium Arlington, North American's largest dedicated esports venue.
"Populous has the vision the industry needs to create exciting, world-class experiences for players and spectators," said John Fazio, founder and chief executive officer of Nerd Street Gamers. "We're incredibly excited to unleash the incredible talent of this team of artists as they help create inclusive spaces for the esports community."
Localhosts are public arenas that use the same high-powered computers that professional gamers use in major tournaments to foster a social environment for players of all skill levels. Managed under Nerd Street Gamers, they are used by high school, college and semi-professional esports teams and leagues for competitions.
"Esports and the gaming culture is growing exponentially and the industry needs purpose-built venues that match the passion and commitment of its fans and players," said Populous Senior Principal Brian Mirakian. "We're eager to usher in a new era of esports with Nerd Street Gamers, one that builds transformative entertainment experiences that engage and excite gamers across the country."