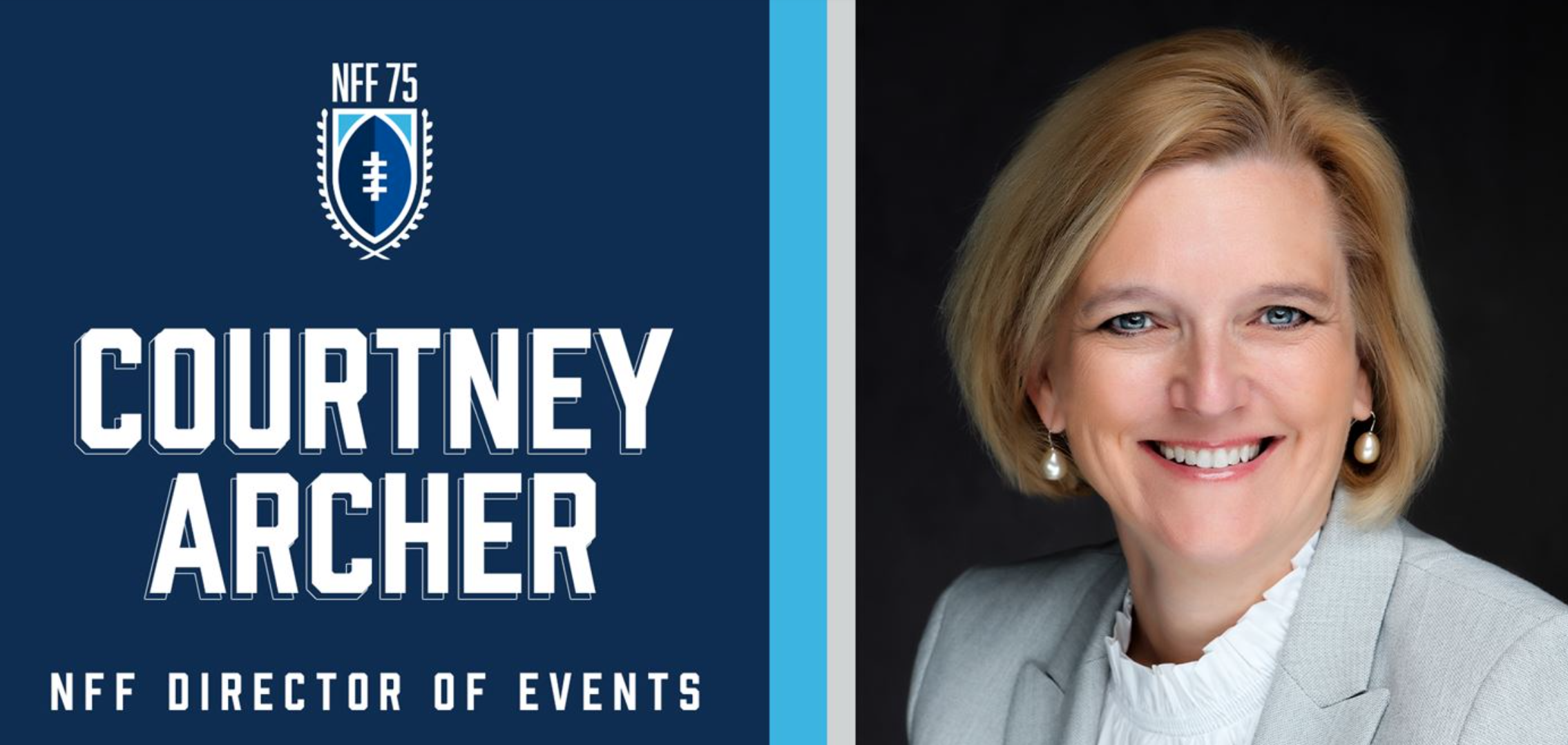 Courtney Morrison Archer has been named director of events for the National Football Foundation (NFF) and College Hall of Fame.
Archer, a veteran athletics administrator, brings more than 25 years of collegiate administrative experience to the NFF, where she will manage all of the organization's major events, highlighted by the NFF Annual Awards Dinner held each December as the culmination of the college football regular season.
"We are excited to have Courtney Archer join the NFF team as our director of events," said NFF President and CEO Steve Hatchell. "She brings a wealth of experience to the role, and we look forward to her guidance as we continue to build on the success of the NFF Annual Awards Dinner and all of our other events during the year."
The 64th NFF Annual Awards Dinner Presented by Las Vegas is set for December 6 and will feature the induction of the 2022 College Football Hall of Fame Class; the presentation of the 2022 NFF National Scholar-Athlete Awards; and the awarding of the 33rd William V. Campbell Trophy to college football's top scholar-athlete.
Prior to the NFF, Archer spent four years with the Southland Conference, most recently holding the title of associate commissioner for communications. Before joining the Southland staff, Archer spent 13 years with Conference USA while also being involved with various local events and organizations, including the National Football Foundation, the Cotton Bowl Classic and the Fort Worth, Heart of Dallas and Frisco bowls.
Previously, Archer was the director of media relations for the Orange Bowl Committee in Miami, functioning as the media contact and primary spokesperson for the FedEx Orange Bowl, including the 2001 National Championship.