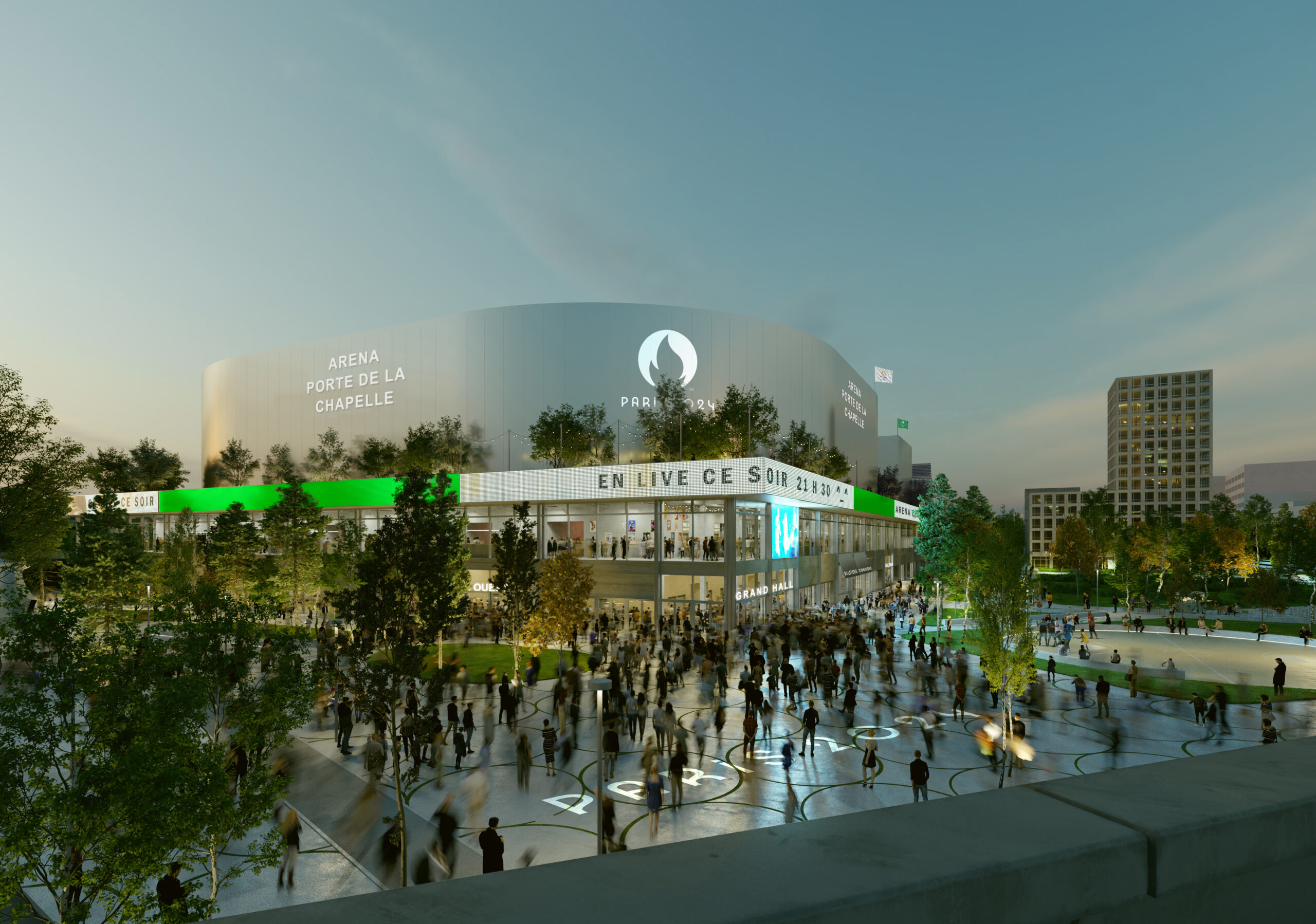 Adidas has acquired a naming rights partnership for the new arena being developed at Porte de la Chapelle in Paris for the 2024 Olympic and Paralympic Games.
The German sportswear and equipment manufacturer has signed an initial five-year contract, renewable for a further seven years, with SAE POPB, the operating company which also manages Paris' Accor Arena and Bataclan venues.
Paris City Council approved the deal, which is reported to be worth around $2.84 million per year, earlier this month.
The venue, previously known as Arena 2 at Porte de la Chapelle, will be one of only two new permanent venues developed for Paris 2024. It will stage badminton and rhythmic gymnastics during the Olympics and Para badminton and Para powerlifting during the Paralympics.
With a capacity of up to 9,000, the Adidas Arena will host concerts and sporting events throughout the year and will be the new home of domestic top-tier team Paris Basketball, following the Games.
"This is the first time a building has been named after Adidas in the world. Giving our name to the arena is a unique opportunity for us," said Mathieu Sidokpohou, managing director for Southern Europe Adidas.
"The brand wants to create exclusive experiences for its spectators, but above all make a concrete commitment to local residents, in particular by promoting access to sport for young women, as part of the legacy of the values upheld by Alice Milliat. We will also offer an ideal venue in terms of equipment, training and support facilities to allow athletes to practice their sport in the best possible conditions."
The new complex will include a living space, which will host hospitality, sports and entertainment events, open to all throughout the year.