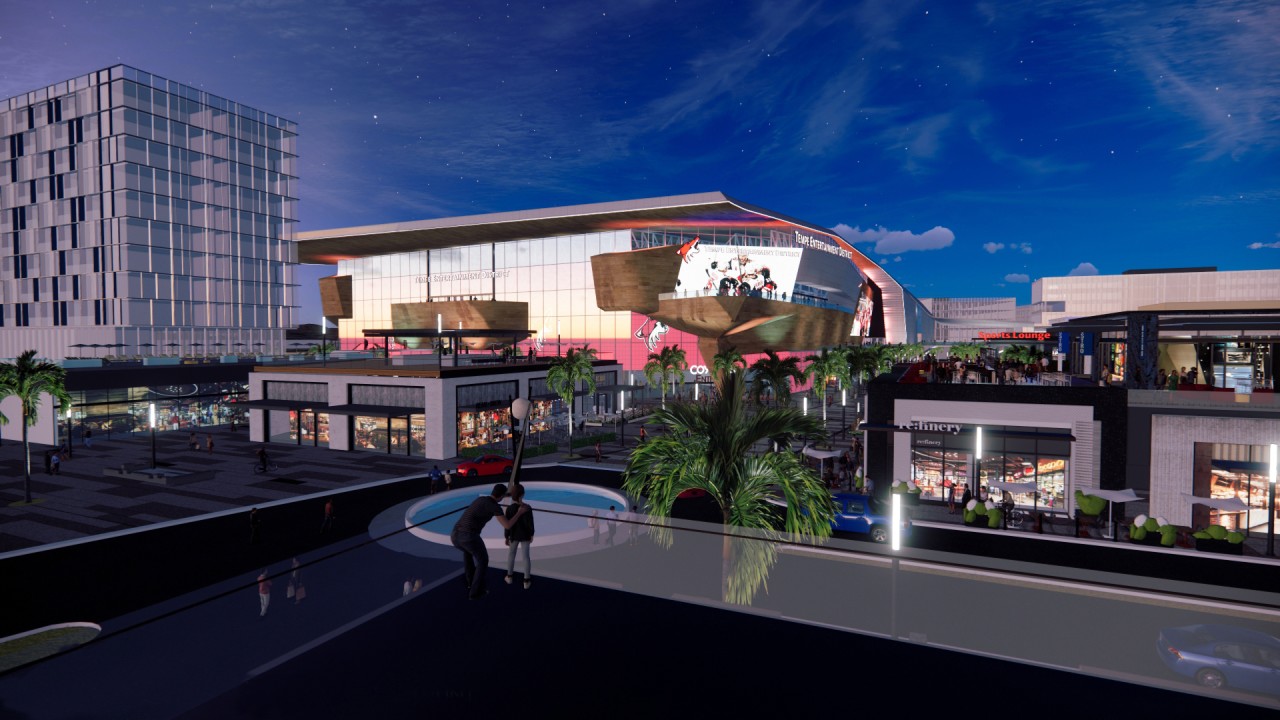 The Arizona Coyotes released the first renderings for its proposed $1.7 billion mixed-use entertainment district in Tempe, Arizona, that will be anchored by a new hockey arena for the team to call home.
Renderings include proposed restaurants, shops and apartments on a 46-acre tract of land. The area along Tempe Town Lake would also include a sports lounge and a theater.
The team said the arena would be privately funded but also seeks city sales tax revenues to help pay for $200 million in additional costs. The city of Tempe said the evaluation process would take months after sending out an RFP for developing the land, of which the Coyotes put in the only proposal.
The Coyotes had been leasing Gila River Arena in Glendale, Arizona, before the city announced it will not renew its agreement beyond the 2021-22 season. The franchise is searching for a temporary home to use following the 2021–2022 season, which would be the last in Glendale after moving to the arena in 2003.
"We've been exploring new arena options for several months and we do think there are options here," Coyotes President and CEO Xavier Gutierrez told ESPN on Monday. "But I want to be very clear: We're committed to Arizona. We want to be here."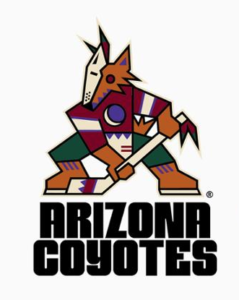 The Coyotes also announced on Monday that they are bringing back their popular Kachina logo as part of a rebranding. The Coyotes will wear black jerseys for home games and white on the road; the white jerseys have not been worn since the 2002–2003 season. The logo was first seen when the team moved to Phoenix in 1996 from Winnipeg.
The Coyotes partnered with MullenLowe LA, an advertising and marketing communications agency, for the rebrand.
"We are extremely excited to launch our rebrand that is focused on our vision to become a long-term winning team in Arizona and our dedication to impact, inclusivity, and innovation," said Gutierrez in the team's official release. "As always, we listened to our incredibly loyal and passionate fans and we were overwhelmed by their love for the Kachina brand and desire to bring the logo and jerseys back on a full-time basis. Embracing the Kachina was an easy decision for us, and we are very proud to have one of the best logos and uniforms in the entire NHL."