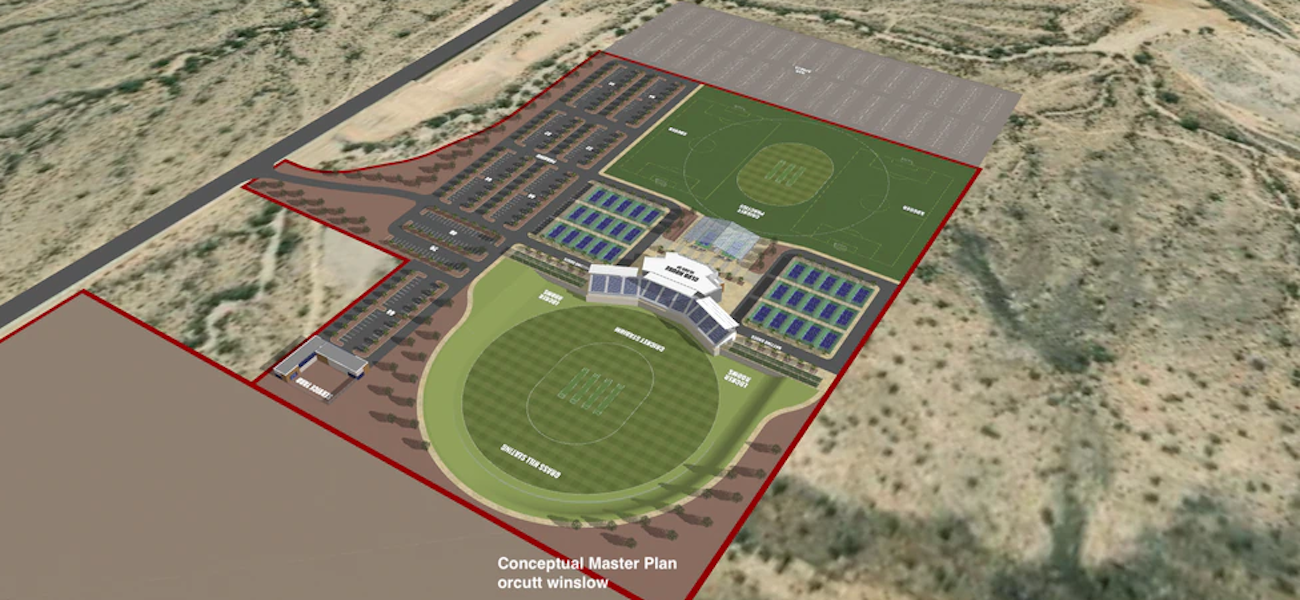 The Mangat Group in Arizona has announced plans to build a 20,000-seat cricket stadium in Buckeye, a suburb of Phoenix that would potentially be the latest in a planned boom of stadiums for the sport.
The 20,000-seat stadium, known as MG Cricket Stadium, will sit on 30 acres. While there are cricket complexes in Los Angeles, Indianapolis and Pearland, Texas, MG Cricket Stadium will be the second ICC-certified cricket stadium in North America along with one located in Lauderhill, Florida.
Earlier this year, USA Cricket partnered with American Cricket Enterprises to create a professional US T20 cricket league that will hopefully lead to the creation of Major League Cricket across the country. Major League Cricket's goal is to have several venues ready by 2024 that could also host games at the men's T20 World Cup in 2024, which is to be co-hosted by the U.S. and the West Indies.
"Although cricket has been played for many years in other countries, it's gaining popularity here in the states with many athletes, professional and amateur," says Tony Mangat, founder of The Mangat Group. "There are limited places for cricket players and enthusiasts to play, as games have been played on baseball and soccer fields in recent years. Our goal is to create a dedicated place for all cricket enthusiasts to enjoy the sport with accurate accommodations and proper field dimensions."
Mangat and his team plan to build a soccer field and pickleball court in addition to the cricket stadium, along with a training facility for players. An additional 20 acres will include a hotel and shops for entertainment.
"Buckeye continues attracting new industrial, retail, and entertainment developments to the city," said Buckeye Mayor Eric Orsborn. "The announcement of this facility creates another amenity for our residents to enjoy."