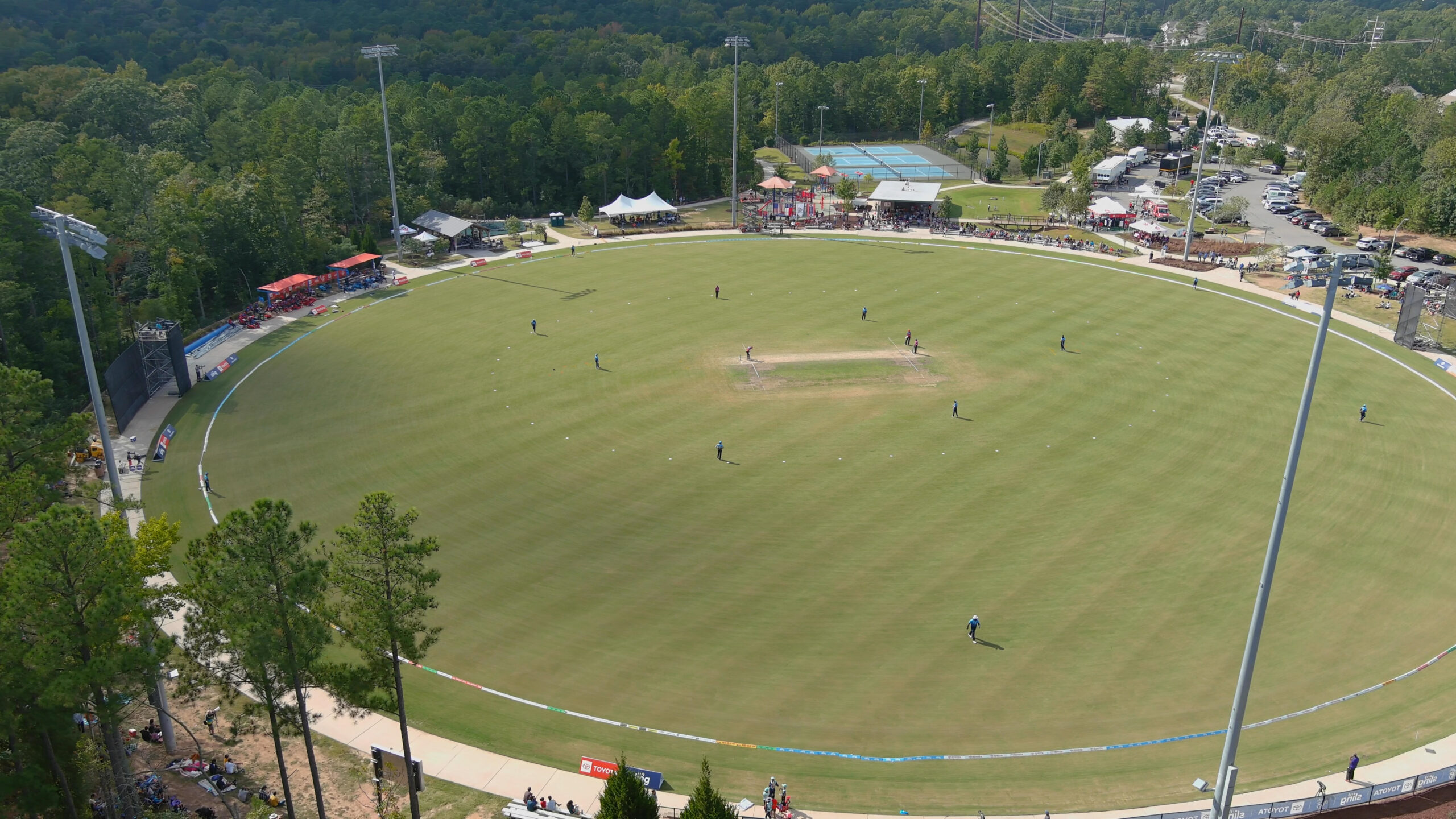 Morrisville, North Carolina, will be the home of an international-quality cricket venue in a deal announced with the town and Major League Cricket. The multi-million-dollar, public-private partnership will lead to the expansion of Church Street Park, upgrading an existing venue to a capacity of 3,500, up from its current 2,000 permanent seats. The deal will also include the installation of state-of-the-art broadcast infrastructure, additional parking and LED-illuminated natural and artificial turf practice pitches and nets.
The venue enhancements will begin in early 2022 and are expected to be complete by spring 2023.
The work will make Church Street Park eligible to host matches in Major League Cricket and will serve as a flagship facility for USA Cricket's National Team games and training. The venue would also meet the criteria necessary to host games at the 2024 T20 Men's World Cup, an event viewed by over 500 million cricket fans worldwide. Host venues in the U.S. are expected to be announced later this year.
"The passion for cricket is strong in the greater Morrisville region," said Morrisville Mayor TJ Cawley. "This partnership with Major League Cricket provides a significant upgrade to the facilities at Church Street Park — adding additional amenities that support expanded use of the park, beyond cricket, for all residents. We look forward to our town hosting world-class cricket that will bring thousands of visitors to the region each year and put Morrisville firmly on the map as one of the premier professional cricket venues in America."
Church Street Park opened in 2015 and is one of the few cricket-specific venues in the United States. Morrisville is located 15 miles from Raleigh, Chapel Hill and Durham. The venue hosted the inaugural Minor League Cricket Championship finals weekend in October, an event that attracted more than 3,000 fans.
MLC is the first professional T20 cricket series in the United States and provides a stage for domestic cricketers to showcase their talents to a worldwide audience.
"Major League Cricket is delighted to be able to make a significant investment to further enhance Church Street Park and establish the venue as an outstanding professional cricket stadium and high-performance center," said Vijay Srinivasan, co-founder of Major League Cricket. "The Town of Morrisville has embraced cricket for its community over many years, with Church Street Park a home for the sport since 2015. These upgrades will provide fantastic facilities for continued community play, USA Cricket's National Teams and for future Major League and international cricket events."