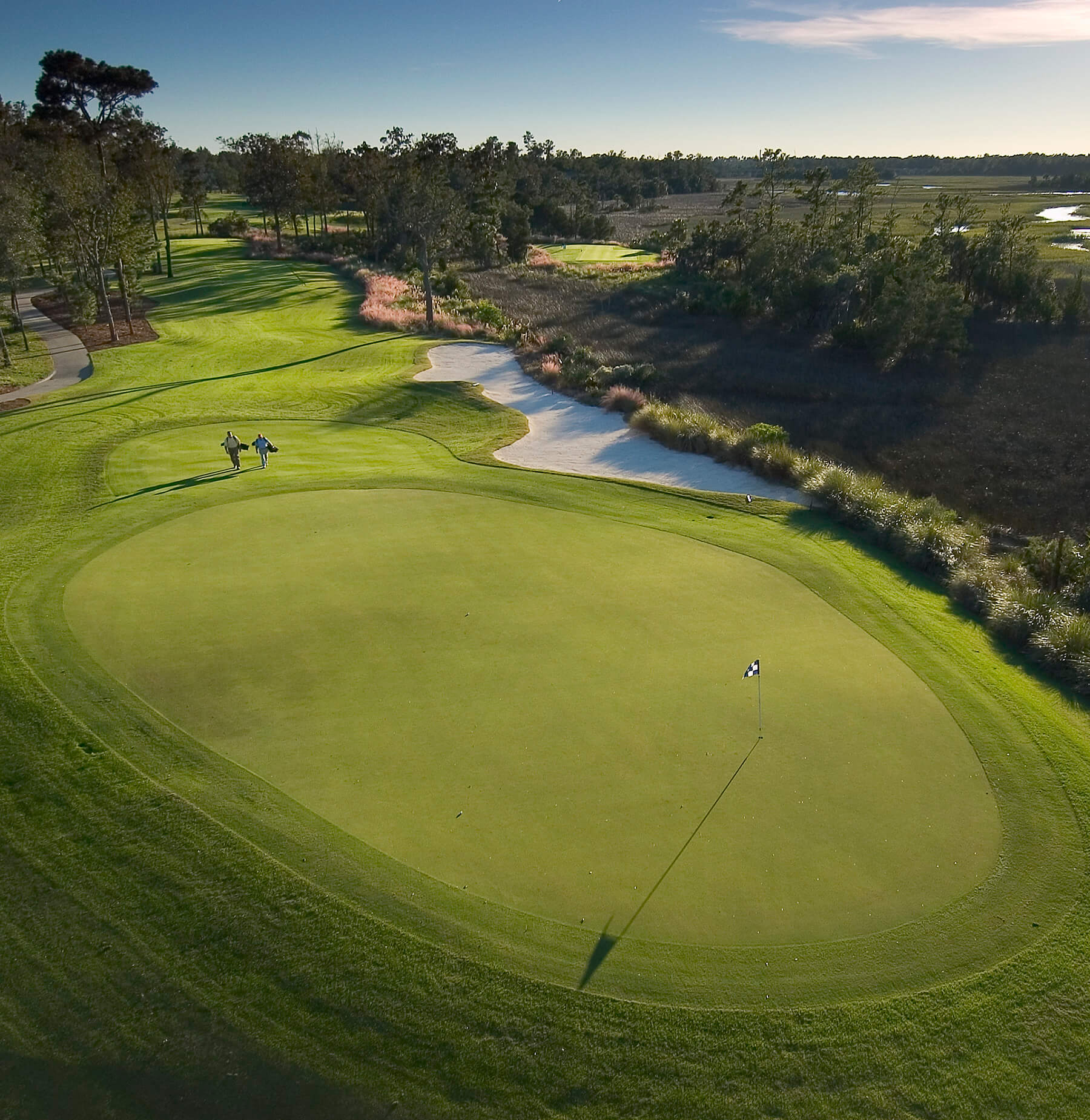 Daniel Island Club, in Charleston, South Carolina, will be the host site for the 2023 U.S. Junior Amateur and 2026 U.S. Women's Amateur Four-Ball Championship, the first two USGA championships held at the 36-hole facility.
The 75th U.S. Junior Amateur will be held July 24-29, 2023 at both the Beresford Creek Course and the Ralston Creek Course at the club. Both courses will be used for the 36-hole, stroke-play portion of the championship, with Ralston Creek hosting match play. The 11th U.S. Women's Amateur Four-Ball will take place May 2-6, 2026 at a course to be determined. The Beresford Creek Course opened in 2000, followed by the Ralston Creek Course in 2006.
"On behalf of Daniel Island Club, we are honored to host the 75th U.S. Junior Amateur and the 11th U.S. Women's Amateur Four-Ball Championships," said Greg Keating, president and chief executive officer of Daniel Island Club. "Our golf courses and community will provide an outstanding environment for the competitors to showcase their best game. We look forward to partnering with the USGA to deliver two world-class amateur championships."
South Carolina has previously hosted three U.S. Junior Amateurs – 1963 at Florence Country Club, 1979 at Moss Creek Golf Club on Hilton Head Island and 2015 at Colleton River Plantation Club in Bluffton. The state has also hosted the 2017 U.S. Women's Amateur Four-Ball at The Dunes Golf & Beach Club in Myrtle Beach. Daniel Island Club has hosted five USGA qualifiers, including three U.S. Open local qualifiers. From 2009 to 2011, the Ralston Creek Course hosted the Nationwide Tour Championship (now Korn Ferry Tour).
The U.S. Junior Amateur is open to amateur golfers who have not reached their 19th birthday by the conclusion of the championship and who have a Handicap Index not exceeding 4.4. The U.S. Women's Amateur Four-Ball is open to two-player sides (or teams) of female amateurs with individual Handicap Indexes not exceeding 14.4. There are no age restrictions, and partners are not required to be from the same club, state, or country.
"The commitment of two USGA championships to Daniel Island is a testament to the enthusiasm of the club and the challenge that its two courses will provide to competitors in both stroke play and match play," said Mark Hill, USGA managing director, championships. "We are proud to add Daniel Island Club as a championship host site and look forward to bringing the U.S. Junior Amateur and the U.S. Women's Four-Ball Championships back to the state of South Carolina."