Dallas has a storied history as a sports hub, having hosted major events including the Super Bowl, NBA Finals and Stanley Cup Final. But the city has expanded to bring in events of all shapes and sizes, including the International Federation of Sport Climbing World Championships.
For the first time in the event's history, the 2022 IFSC Climbing Youth World Championships will take place on American soil, with Dallas hosting the major international competition.
The Dallas branch (Movement The Hill) of Movement Climbing, Yoga, and Fitness — the nation's largest community of climbing gyms — is the site for the bouldering section of this year's IFSC event.
"We are honored USA Climbing and the IFSC has chosen us to co-host the 2022 Youth World Championships," said Stephanie Ko Pound, Movement executive vice president. "With this being the first time the event has been hosted on U.S. soil, we are excited for this unique opportunity to further our sport on the world stage while bringing together and inspiring the next generation of Olympic hopefuls."
The biennial IFSC Youth World Championships is considered one of the pinnacle events in the world of competitive climbing. Matthew Hopkins, Dallas district director at Movement Gyms, said the staff at Movement The Hill have been working to make sure the competitors and their families feel welcomed and have a wonderful experience.
"To be center stage at this international competition that brings together 300 passionate young athletes certainly is a momentous occasion for Movement, The Hill Shopping Center and Dallas," said Hopkins. "Whether it is getting the walls prepped, coordinating with both the national and international federations for climbing, or simply getting the gym ready for all the athletes, these events always require a ton of partnership and planning. We are fortunate to have a great working relationship with the USAC and our partner gym in this event (Summit Climbing) to help create what we expect to be an amazing event."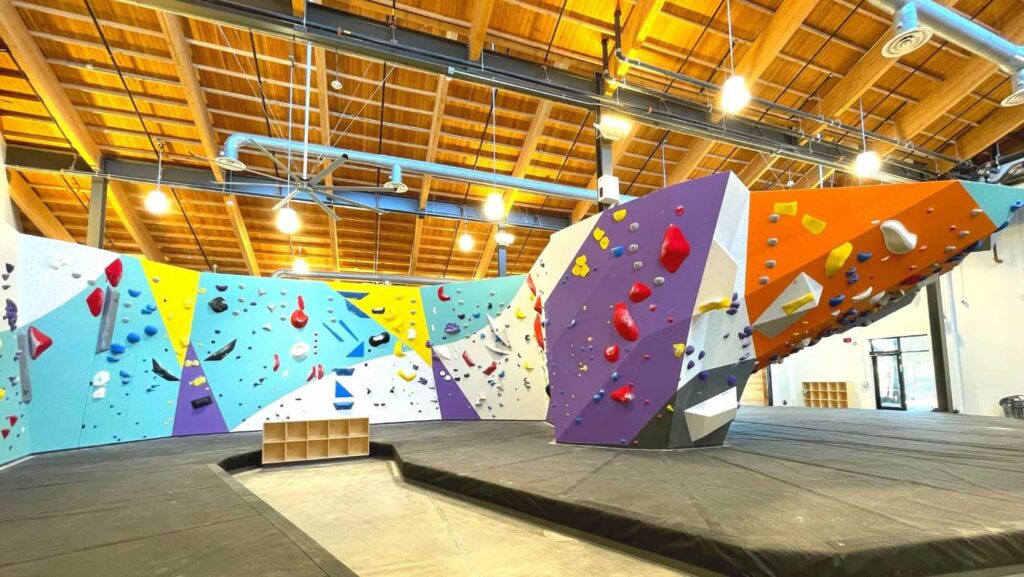 The IFSC Climbing Youth World Championships determine the world champions in the disciplines of bouldering, lead climbing and speed climbing. This year, more than 300 young climbers are expected to gather in Dallas to compete.
"It spans over 10 days and we expect the competitors and their families to take advantage of all that Dallas has to offer during that time, including lodging, dining and experiences," Hopkins said.
The Youth World Championships run from August 22–31, but Hopkins noted the gym will be leaving the bouldering problems up for all members and guests to climb once the competition is over, giving them a feel for what it is like for the international climbers.
Due to event and capacity restrictions, spectators won't be able to watch the action in person. There are opportunities to volunteer and be part of the action.