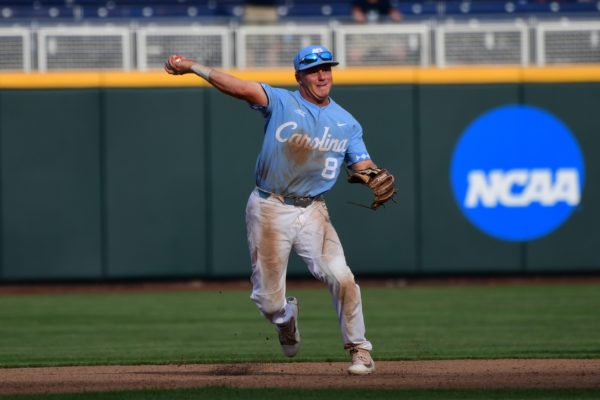 As NCAA sports have burgeoned into a billion-dollar business, the collegiate association has lagged
behind other organizations when it comes to managing and distributing data and statistics. In a world where fans display a seemingly unending appetite for information, this can hamper growth.
In May, the NCAA announced a bold foray into digital stats by inking a 10-year partnership with London-based Genius Sports. According to Steven Burton, managing director of Genius Sports, which claims relationships with more than 230 teams and leagues globally, his organization will help the NCAA build systems that offer "deep sets of statistics and data."
The partnership could produce not only rich streams of data but also rich streams of revenue through marketing, advertising and sponsorships. Information that heretofore has existed in hundreds of places—managed and distributed by individual schools and conferences—will now be accessible through one system online and via mobile apps.
The rollout of the new framework is still in its early stages. When it is fully implemented, all of the NCAA's 1,100 member schools will have access to the same tools. Genius Sports will serve as the exclusive agent in licensing real-time data from championship events to media platforms and other companies.
The technology could eventually allow distribution of real-time information of in-game action as well. In addition, the greater depth of information could in turn allow new forms of marketing for collegiate programs.
"We have seen leagues use live data to drive direct marketing," Burton said, such as linking ticket renewals or merchandise offers to significant events such as game-winning shots as they happen.
Although the NCAA declined to discuss precise details of offerings, the information is expected to be used in select NCAA championships in 2019, including men's and women's basketball.
Oliver Luck, until recently the NCAA's executive vice-president of regulatory affairs and strategic relationships, served as point person on the new agreement (he was recently named commissioner and CEO of the XFL).
"This digital transition comes at a time when data for all intercollegiate sports are increasingly important to our fans, our institutions and our partners," Luck said.
"This initiative will transform the way we collect, use, and distribute the vast amount of sports data being consumed across all sports at every level."
By coincidence, the deal with Genius Sports was signed just before the U.S. Supreme Court opened the door to legalized sports betting. The new data flow could affect gambling, because in-game statistics can be useful for certain types of bets. The NCAA has consistently opposed wagering on its sports, and neither it nor Genius Sports would comment on this aspect of data use.
The NCAA intends to make the software available to all its members for free initially, although it is unclear what the longer-term costs will be to institutions and conferences.
In the end, Burton said, the agreement is intended to meet the needs of today's fans. "One thing we've seen," he said, "is increasingly, fans want richer and deeper data."
Presented by