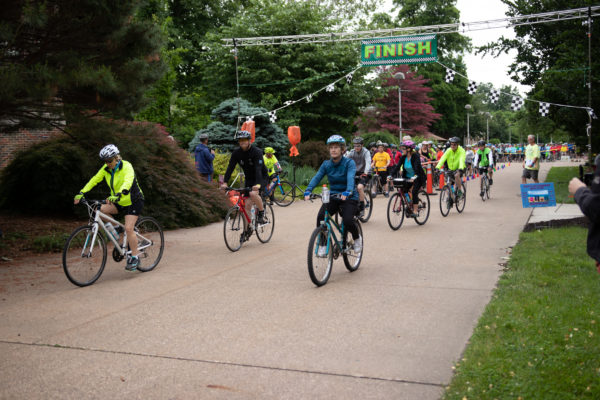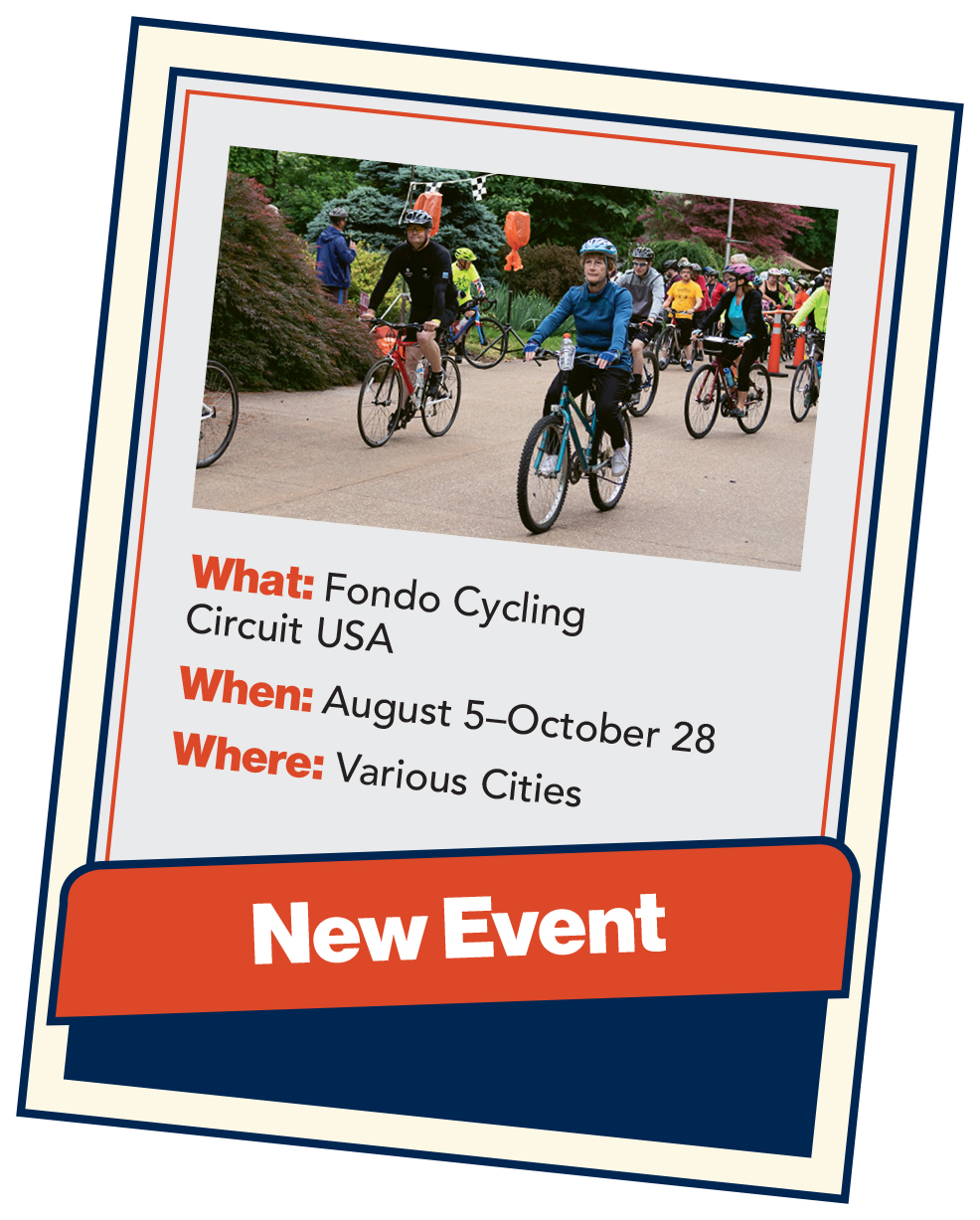 American cyclists inspired by the Tour de France have a new race series to enter this year. ASD, a subsidiary of Asdeporte, recently announced the launch of Fondo Cycling Circuit USA, a series of six rides open to both recreational and competitive cyclists. At each location, participants can choose to ride either 30, 50 or 75 miles, and then enjoy a post-race party with food trucks, music and craft beer.
The circuit follows the Italian Gran Fondo model, in which races are generally individually chip-timed, with prizes for the fastest riders in each category. While Fondo Cycling Circuit USA is more recreational in nature, riders have the option of being timed during several points along the route.
As executive vice-president of business development for Asdeporte—producers of global endurance event brands—Steve Meckfessel saw an opportunity for cycling events in the United States. Prior to Asdeporte, Meckfessel spent 11 years with Ironman in various leadership roles. Leveraging his contacts and drawing on his background in endurance sports helped guide him in shaping the new cycling series.
The series will start in Davidson, North Carolina, on August 5, then move to Harrisburg, Pennsylvania, on August 26; Clermont, Florida, on September 30; Akron, Ohio, on October 14; Fredericksburg, Virginia, on October 21; and Ridgeland, Mississippi, on October 28. 
"We selected our host cities based on the fact that each is a great cycling location and is at least a one- to two-hour drive from a major metropolitan area," said Meckfessel, who will serve as national series director for the rides. He wanted to include an eclectic group and noted that the proximity of the six cities would allow participants to register for multiple races.
When Dean Polk, business development manager at the Hershey Harrisburg Sports & Events Authority, first heard about the series, he immediately thought that Harrisburg would be a good fit. "Cycling is pretty popular here," Polk said. "We have some really great roads for riding. And with our bike community, we knew we had what we would need."
Two years ago the Harrisburg Sports & Events Authority became a division of Visit Hershey & Harrisburg, a move that allowed the organization to add staff and "reach out to events rights holders and attract them here," said Allison Rohrbaugh, the organization's marketing and communications manager. "To have something like [Fondo Cycling Circuit USA] come through at this stage is something we're excited about. There are local clubs here that do rides all the time, but not something that's attached to a national circuit like this."
Each of the six cities have three-year agreements with the series, and Meckfessel is looking to expand geographically. He hopes to add four more events in Texas, Missouri, Minnesota and Wisconsin in 2019. By 2020, he plans to continue moving west and add five events to the circuit for a total of 15 events in 15 cities.
"There aren't that many national cycling series out there," Meckfessel noted. "We're putting a lot of effort into the planning and execution of the event." 
---
Rookie Card examines new sports events being launched and new sports venues ready to open. For consideration of a new event or venue, contact Senior Editor Jennifer Lee at jlee@ntmllc.com.