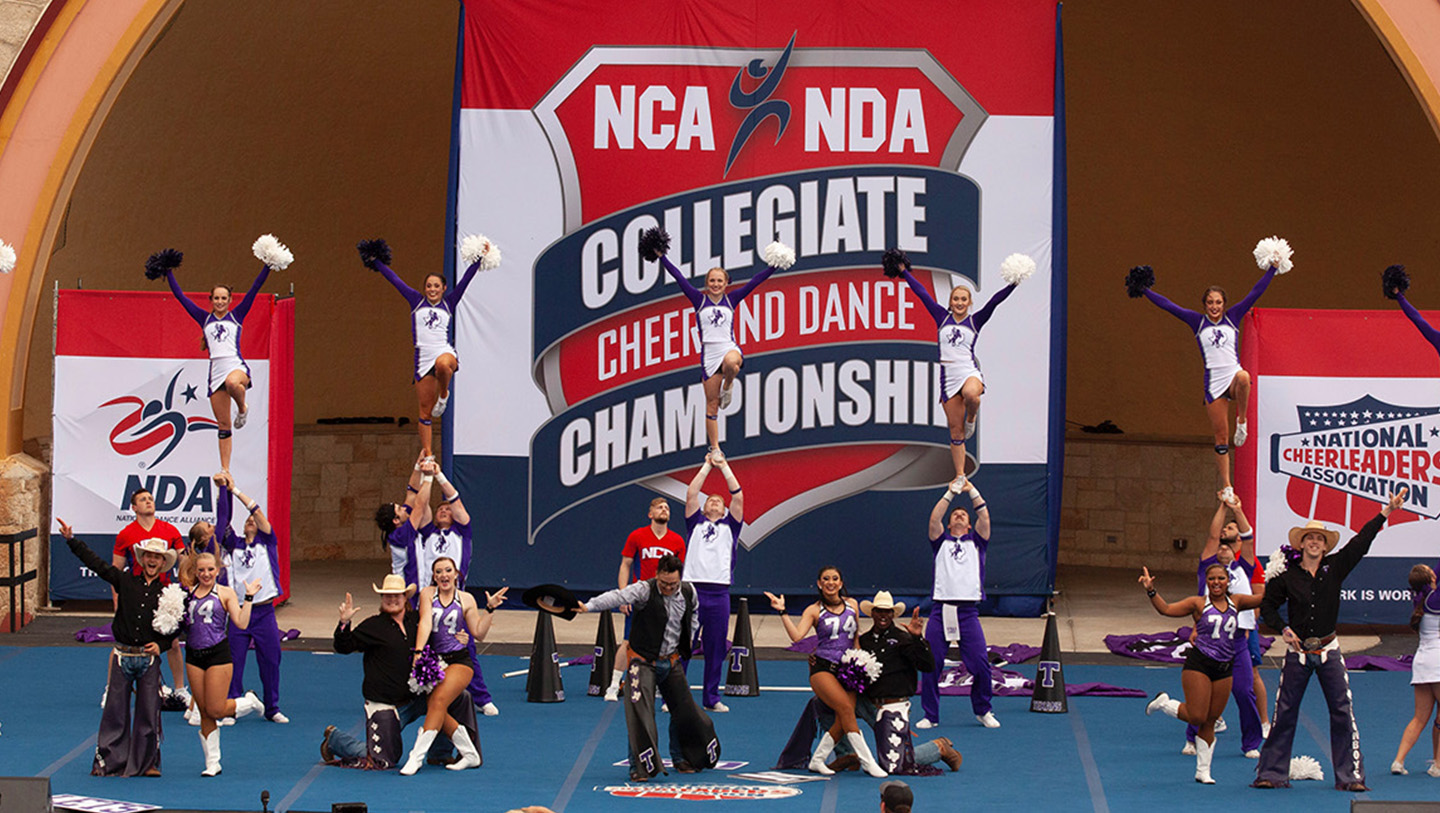 Daytona Beach, Florida, will celebrate 25 years in the collegiate cheer business next month when the NCA and NDA Collegiate Cheer and Dance Championships return to the city's Ocean Center and Daytona Beach Bandshell. The event will be staged April 7–11 after taking a year off in 2020 because of the pandemic.
"Twenty-five years ago, our annual championship took place in the Southwest," said Bill Boggs, senior vice president of the National Cheerleaders Association. "We had barely 1,000 participants and were struggling to grow. We knew our event had great promise, but the destination wasn't a draw. So we reassessed and looked to Florida. While many towns weren't interested in hosting our event, Daytona Beach recognized our potential and welcomed us with open arms. And here we are, 25 years later, with a reputation as the single largest collegiate cheer and dance competition in the world."
The event has grown along with the sport's recognition in the marketplace. Winning the event increases a school's ability to recruit high-quality athletes to their teams. The National Cheerleaders Association and National Dance Alliance have also made efforts over the years to help as many teams as possible attend the event.
"The Collegiate Championship has become the end-of-the-year highlight for all these teams that work tirelessly supporting their school and athletic programs each academic year," Boggs said.
The five-day event also has been a positive for the local hospitality industry.
"This is an extraordinary example of the community coming together to garner success," said Lori Campbell Baker, executive director of the Daytona Beach Area Convention and Visitors Bureau. "The Ocean Center and CVB teamed up to bring this group to Daytona Beach more than 25 years ago, and the relationships have only strengthened over the years. The city of Daytona Beach, our hoteliers, and other area partners have really stepped up to ensure that NCA and NDA feel welcomed and appreciated. We are excited to be part of their 25th year celebration."
Attendance at this year's event will be limited due to the added safety protocols that have been implemented to mitigate and reduce the spread of COVID-19.