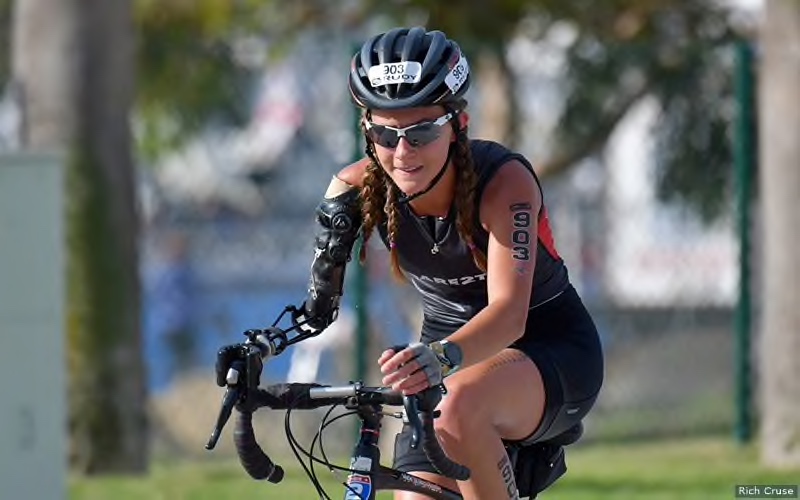 USA Triathlon will launch the 2021 Paratriathlon Development Race Series, a set of four races for emerging paratriathletes. The series is designed to give participants experience racing at the national level with strong performances earning those athletes consideration for the Toyota U.S. Paratriathlon Development Team.
The series will include races tied on to existing events. The series will begin with the Ron Jon Cocoa Beach Triathlon on April 18 in Cocoa Beach, Florida, followed by the Sylvan Beach Triathlon on May 16 in La Porte, Texas. After that, the tour will include Leon's Triathlon on June 6 in Hammond, Indiana, which is the site of the inaugural USA Triathlon Military and First Responders National Championships with categories for paratriathlon military and paratriathlon first responders.
The series will conclude with the Toyota USA Paratriathlon National Championships on July 18, part of the Legacy Triathlon in Long Beach, California.
Races in the series will consist of sprint distances: A 750-meter swim, 20-kilometer bike and 5-kilometer run. While no qualification is required for the first three races of the series, athletes must be USA Triathlon members and be classified in a paratriathlon sport class.
"USA Triathlon is proud to work with some of the United States' leading paratriathlon race directors, coaches and clubs to host these races and clinics as part of the 2021 Paratriathlon Development Race Series," said Amanda Duke Boulet, Paralympic program director at USA Triathlon. "We look forward to connecting with new paratriathletes, offering coaching and skill development, and identifying up-and-coming talent as we look ahead to the Paris 2024 and Los Angeles 2028 Paralympic Games."