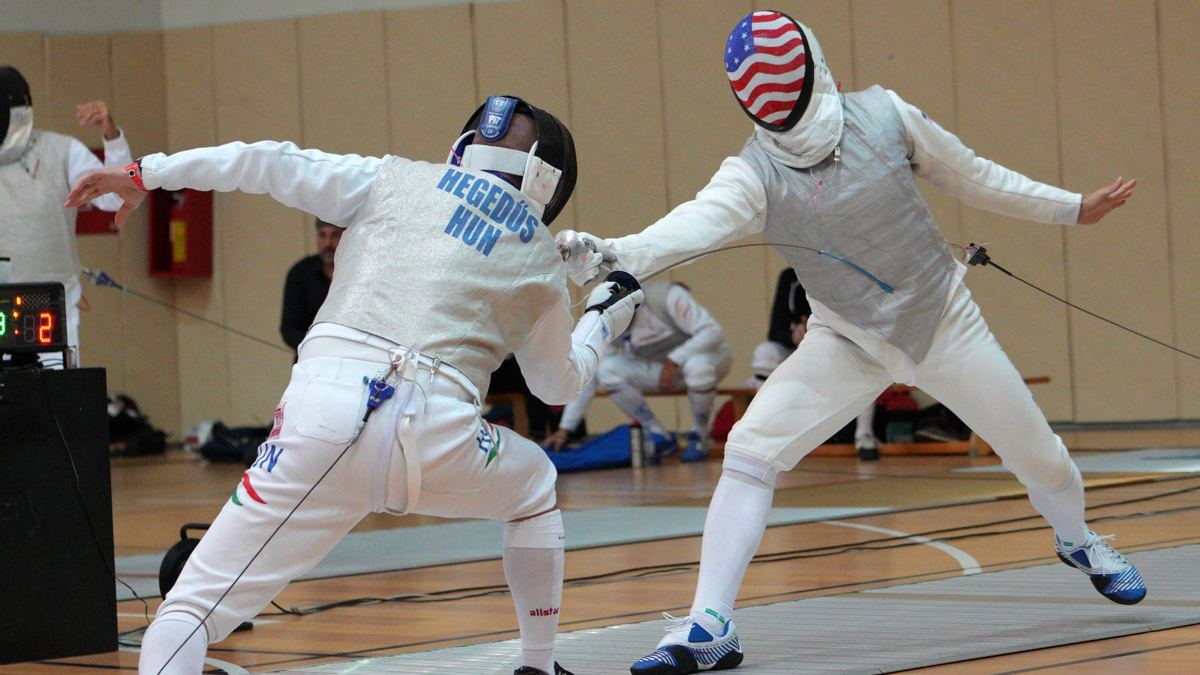 The Ocean Center in Daytona Beach, Florida, will host the 2023 Veteran Fencing World Championships from October 11­–16, the first International Fencing Federation event held in the United States in more than four years and the first ever in Daytona Beach.
The event features the world's top veteran fencers competing in 24 events for men and women in individual and team competitions. Athletes will include 72 veterans representing Team USA, a group that brought home 19 medals, including seven gold, from last year's event.
"Daytona Beach is proud to serve as host for the upcoming 2023 Veteran Fencing World Championships for the first time," said Brandon Little, sports business development manager for the Daytona Beach Area Convention & Visitors Bureau. "We're looking forward to witnessing athletes from around the world compete. While enjoying accommodations at several different hotels, we hope the participants and their friends and families are also able to take part in the numerous activities available within the destination and bring positive economic impact into the community."
The event is open to the public, with a one-day pass available for $5 and a tournament pass for $25.
"We're excited to welcome these top athletes from across the world to our facility," said Ocean Center Interim Director Tim Buckley. "Not only is this a great opportunity for the competitors to experience our area, but it's also a chance for our community to watch some of the best veteran fencers show off their skills."