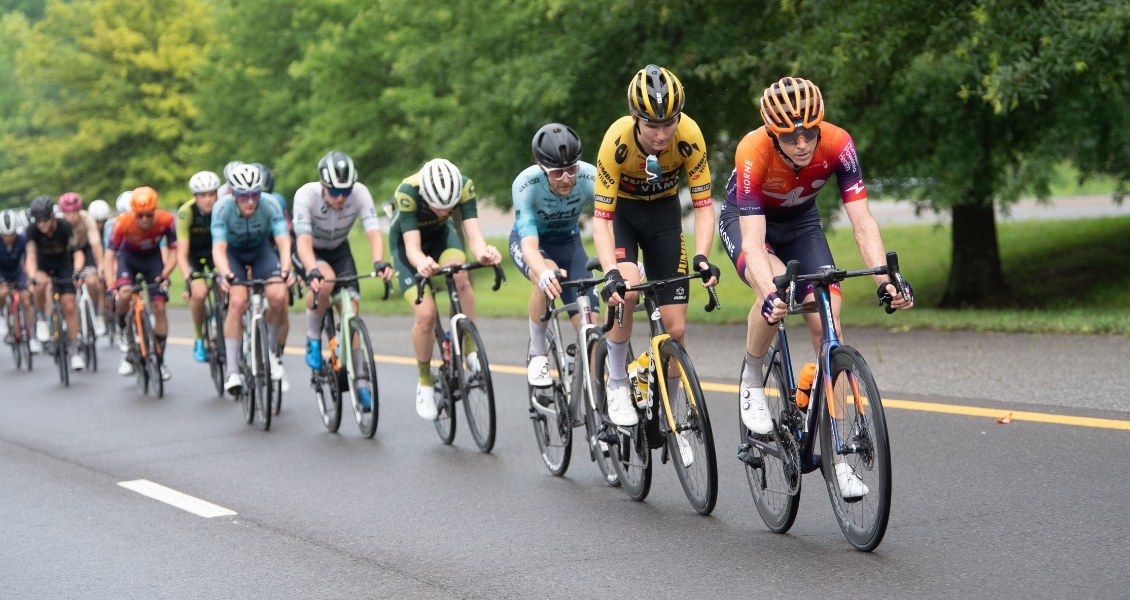 The U.S. road cycling national championships will be moving from Tennessee to Charleston, West Virginia, for the next five years in part to help what should be a competitive American team better mimic the courses it will face at the Paris Olympics, USA Cycling has announced.
"After seven successful years in Knoxville, we are thrilled to start a new tradition with Charleston," said Brendan Quirk, USA Cycling's president and chief executive officer. "We vetted several different venues and were extremely impressed by the challenging terrain and beauty of West Virginia's capital city, as well as the capability of the local organizing committee led by the Charleston Convention & Visitors Bureau."
USA Cycling has held its nationals in Knoxville the past seven years. The winners of the 2024 elite men's and women's time trial events automatically qualify for the Paris Games, which begin July 26, 2024, while the road race could also help decide who makes the Olympic team.
"Our goal for the qualifier in Charleston is to closely mimic the course riders will face in Paris. The 2024 Olympic Time Trial Course is 32.4 kilometers in length and is predominately flat," said Jim Miller, USA Cycling's chief of sport performance.
The Pro Road National Championships will continue to feature the professional Road Race, Time Trial and Criterium, with the addition of the Under-23 and Junior 17-18 age categories.
"This event is an exciting opportunity to showcase our city," said Tim Brady, president and chief executive officer of the Charleston Convention & Visitors Bureau. "It's going to take a group effort and, so far, the cycling community has responded with incredible enthusiasm."
The U.S. has had competitive and often dominant track cycling and BMX programs over the past few Olympic cycles, but it has largely struggled on the road. That started to change this past season, though, when Chloe Dygert won the time trial world title and Sepp Kuss won the Spanish Vuelta for the first Grand Tour win by an American rider in the past 10 years.
"We are thrilled to welcome the USA Cycling Pro Road National Championships to Charleston – starting in the Spring of 2024 – to experience our Capital City's natural beauty and vibrant communities," said Charleston Mayor Amy Shuler Goodwin. "We look forward to working with the Charleston CVB and our cycling community in the months ahead to prepare for this national championship."