Adaptive Sports USA has announced that Denver will host its 2020 Junior Nationals. The event, scheduled for July 19–24 at venues across the city, will feature more than 300 athletes as well as their coaches and family members. Athletes up to age 22 will compete in six sports: Archery, paratriathlon, powerlifting, shooting, swimming, and track and field.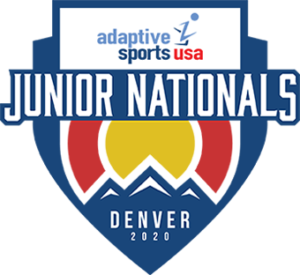 The Junior Nationals are the organization's longstanding annual multisport event for youth with a physical disability and/or visual impairment. It also includes events for individuals with an intellectual disability. The event has traveled to a different host city annually since its inception in 1984 and was last held in Bloomington, Minnesota. Denver will host the event for the first time.
"We are excited and honored to host the Junior Nationals in 2020," said Matthew Payne, executive director of the Denver Sports Commission. "Denver is an outdoor, active city with recreational activities for everyone; and the compelling stories of these athletes echo the values found here. The Denver Sports Commission is proud to welcome these dedicated athletes and their families to the Mile High City."
The event will also include educational clinics and socials functions. A series of sanctioned events will be announced in January that will serve as qualifiers. Registration for athletes will open in mid-April.
"We're thrilled to help bring the Adaptive Sports USA Junior Nationals to Denver," said Linda Childears, president and CEO of the Denver-based Daniels Fund. "This competition brings together several things that were important to our founder, Bill Daniels — support for people with a disability, support for amateur sports competitions, and a great opportunity to highlight Denver as a world-class city and destination."